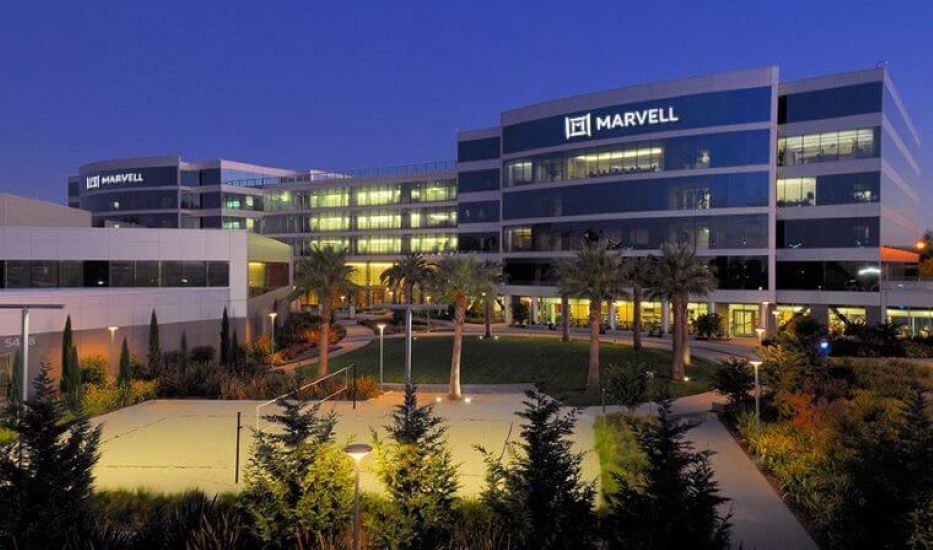 The News: Marvell announced a distinct custom ASIC offering that addresses the stringent requirements of next generation 5G carriers, cloud data centers, enterprise and automotive applications. Marvell's comprehensive custom ASIC solution enables a multitude of customization options and a differentiated approach with standard product IP including ARM-based processors, embedded memories, high-speed SerDes, networking, security and a wide range of storage controller and accelerators in 5nm and beyond. By partnering with Marvell, customers stand to gain enhanced performance, power and area resulting in accelerated time-to-market and providing optimal returns on investment.
Traditionally, data infrastructure manufacturers and cloud data center operators have had to choose between securing standard products or a full custom silicon solution designed in-house, while developing or licensing foundational IP as needed. Now Marvell is offering full access to its broad and growing portfolio of data infrastructure standard product IP and technologies, which can be integrated and enabled in custom ASIC solutions at the most advanced technology nodes. Read the full Marvell press release.
Marvell's Custom ASIC Portfolio Enhancements Solidifies One-Stop Data Infrastructure Semiconductor Partner Mission
Analyst Take: Marvell is making the compelling portfolio development and marketing case that it offers the industry's most comprehensive custom ASIC proposition. The company's new announcement stresses its recent portfolio integration and ongoing development objectives are channeled toward accelerating time-to-market (TTM) with solidly differentiated product IP for custom silicon integration.
Integral to promoting its refreshed corporate and brand identity, Marvell is putting the spotlight on how the company's overall resources and market position strengthen differentiating its custom ASIC capabilities. Today Marvell can claim strong market positions in the following segments:
#1 in baseband and data plane processors
#1 in Storage: HDD and SSD controllers, Fibre Channel
#1 in security processors
#2 in networking switches and PHY
Moreover, Marvell is focused on enabling custom silicon across five key markets: 5G operators, cloud data centers, enterprise networking, automotive, and aerospace & defense. Through crystallized commitment on these selected market segments, Marvell is able to leverage its ability to execute organization-wide focus to bolster its custom ASIC market message.
Through its 2019 acquisition of Avera Semi, Marvell strengthened its corporate objective of becoming the one-stop data infrastructure semiconductor partner. The Avera acquisition yielded Marvell 25 years+ of custom ASIC track record and execution. Avera's DNA consists of starting as IBM Microelectronics in 1994, becoming part of GLOBALFOUNDRIES in 2015 and subsequently spun out as Avera Semi in 2018. This heritage fuels Marvell's ability to deliver optimized IP and technologies in leading-node generations in today's hyper-competitive market, developing the full spectrum of standard products to fully customized ASICs all according to customer specifications.
Marvell's Custom ASIC Portfolio Delivers the Differentiation Key to Winning New Business and Driving Data Infrastructure Innovation
As a result, I believe Marvell is bolstering its ability to differentiate the company's custom ASIC portfolio in key areas such as advanced multi-chip packaging, power-optimized performance, first-time right qualified design flow, and optimized application and ARM-based SoC subsystem IPs. To be sure, major rivals such as Intel and AMD are already targeting the burgeoning custom ASIC market.
For instance, Intel touts its eASIC devices are designed to improve time-to-development of logic and provide DSP or IO dominated customer devices with ASIC-level performance that are capable of reducing TCO and power consumption with low up-front Non-Recurring Engineering (NRE). Intel specifically highlights featuring devices that support up to 52 million equivalent ASIC gates, 124 Mb of dual port memory, and 28 Gbps of transceiver data rate.
In contrast, Marvel asserts it custom ASIC portfolio can support devices with up to 6 billion gates, 8 Gb of high performance Static Random Access Memory (SRAM), and 112 Gbps of long reach SerDes (Serializer/Deserializer) as well as programmability where the customer really needs it. Clearly Marvell's differentiation in these areas lends credibility to its claim of delivering advanced technology and IP at the leading edge.
Marvell is emphasizing enhanced capabilities across the Wired Networking, Cloud Data Centers, and Wireless Networking domains of its custom ASIC portfolio. In Wired Networking, for example, Marvell has integrated Search/Packet Processing/Ethernet, Die 2 Die, chiplets, PHY, and advanced Interconnect capabilities to augment original capabilities such as HBM/memory integration, complex interconnect, and optimized memory solutions. As noted, massive integration of SerDes has doubled from 56G to 112G.
I believe the custom ASIC unveiling show Marvell is well-positioned to use chiplet innovation to its competitive advantage. To review, chiplets are gaining market traction as they are designed to replace a single silicon die with multiple discrete die that interwork within a single packaged component. This approach enables semiconductor development benefits such as more silicon design scalability and flexibility in relation to traditional monolithic microchip designs as well as springboards the most appropriate manufacturing processes and materials to be applied for different functions. While using pre-characterized tiles can provide advancements and work-arounds Moore's Law, there are trade-offs involved including lack of standardization for silicon transposer technology key to reducing costs for high-density interconnection packaging. At least, Marvell needed to tout its nascent foothold in the chiplet space and portfolio capabilities to counter the chiplet market noise momentum generated by rivals such as Intel and AMD.
I anticipate that Marvell's agile engagement model will further differentiate its custom ASIC proposition. Marvell accommodates the full range of customer business model preferences including COPD (customer owned physical design), standard and hybrid approaches with varying greater degrees of Marvell input, and turnkey solutions provided entirely by Marvell. Marvell's agile engagement model validates its ability to collaborate with customers according to their preferences ranging from design architecture to tape-out release.
Of concern, Marvell needs to augment its custom ASIC marketing push by enlisting customer endorsements of its newly fortified portfolio. Without such endorsements, Marvell risks diluting the marketing impact of its recent corporate outreach and brand promotion strategy. Apparently the custom ASIC team has not promoted a customer win in over seven years (under the IBM Microelectronics banner). In other words, Marvell risks remaining consigned to the ecosystem role of the semiconductor brains behind the commercial products that receive more mass market and media attention and credit. To bolster its ecosystem influence and credibility, Marvell needs to counter major rivals like Intel and NVIDIA in broadly and proactively promoting their customer relations, including custom ASIC relations.
In addition, Marvell needs to tout its ability to streamline the company's supply chain distribution management as an integral element of its evolving acquisition and portfolio enhancement and build strategy. According to Marvell, the Avera acquisition required only 90 days to fully reconcile the native Marvell and Avera supply chains. Marvell should tout such supply chain assimilation efficiencies to further boost its sales and marketing objectives in the custom ASIC realm as well as areas of portfolio focus.
Marvell's Custom ASIC Portfolio: Key Takeaways
Overall I see Marvell making tremendous strides in advancing the company's new corporate identity and portfolio capabilities. The new Custom ASIC portfolio unveiling is no exception, demonstrating the company provides one of the industry's most extensive offerings. The rapid integration of the Avera assets showcases Marvell's ability to successfully execute its acquisitions, fortifying the company's goal of becoming the one-stop semiconductor infrastructure provider for its customers and partners.
Through differentiation in major selection criteria areas such as continuous delivery of IP and advanced technology throughout its targeted market segments and executing first-time right capabilities across a dynamic range of business models, I anticipate Marvell will move the market needle further in the near-future, especially in the customer ASIC and data infrastructure semiconductor market segments.
Futurum Research provides industry research and analysis. These columns are for educational purposes only and should not be considered in any way investment advice.
Other insights from Futurum Research:
Exploring Marvell's Digital Transformation Strategy and Focus for the Future – The Six Five Insiders Edition
Nokia and Marvell Collaborate to Boost Nokia's 5G Infrastructure Game
Marvell Puts the Pedal to the Metal behind Auto Ethernet Connectivity
Image Credit: Marvell
The original version of this article was first published on Futurum Research.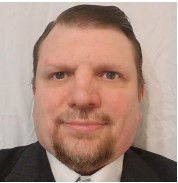 Ron is an experienced research expert and analyst, with over 20 years of experience in the digital and IT transformation markets. He is a recognized authority at tracking the evolution of and identifying the key disruptive trends within the service enablement ecosystem, including software and services, infrastructure, 5G/IoT, AI/analytics, security, cloud computing, revenue management, and regulatory issues.