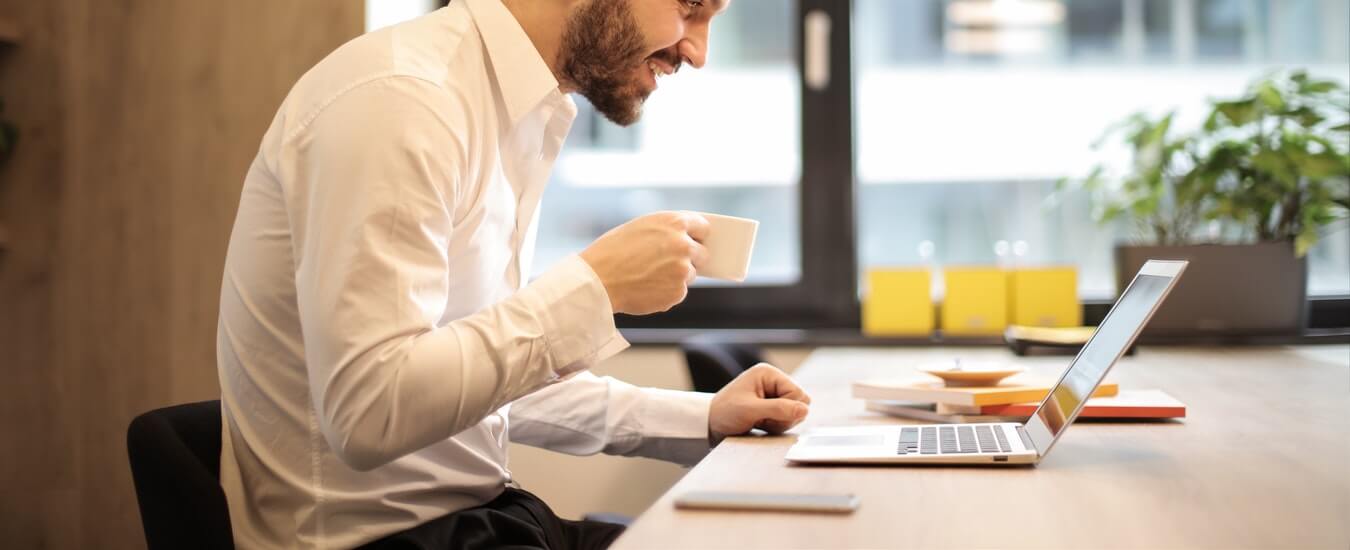 Want to know the one key secret to managing teams remotely?
Well, let's be brutal, there isn't one. There's so many possibilities, it just can't be reduced into a simple soundbite.
The one thing you do need to remember about remote management is that it's still people management. No matter how fancy your tech setup is, your team is still made up of people, each with their own needs, character traits, skills, and personal circumstances. So a lot of remote management, especially for those new to it, is about figuring out what works best for the individual people they manage.
That said, there are methods that hold strong whatever the size and shape of your team.
While nobody has all the answers, and many are still adjusting to a new way of operating remotely, here are some principles that should keep things working.
Trust Your People When Managing Remote Teams
Letting them get on with it might seem a bit counter intuitive to some. Especially if you're new to remote working, where you can't wander around the office checking nobody's wasting time on Facebook.
But is that ever a useful practice? Or just a show of intimidation from a boss with nothing better to do?
While you might choose to ask for daily task reports, or put remote monitoring software on everyone's computer, it probably won't help in the long run. It might lead to a small 'paranoia productivity' spike, but the fear that the boss is always watching is distracting and not a pleasant way to work. If you're a micromanaging type who needs control over every move everyone makes, go for it – but it won't build a positive company culture.
Trust your employees. Judge performance by the results they deliver. Projects completed, targets achieved, client feedback – these are the metrics that really matter.
Vary Your Communication
Part of keeping everyone happy and productive involves a variety of check-ins when managing remote teams.
A quick message asking "How are you getting on? Do you need any support?" can be useful for nudging a quick update.
Daily stand-ups for the wider team at the start of the day can point everyone in the right direction; just a sentence or two from each person stating what they're working on should do the trick.
And as well as the regular meetings, communication styles are something you have to think about too. It's the way you connect with each other on an ongoing basis; the dynamics of your day-to-day messaging.
Chat apps like Slack are useful for ongoing conversations and asking non-urgent questions to the group, (but be careful, they can be a distraction too) with emails generally used for issues that aren't as time-limited.
But these can be grey areas, and you need to let everyone know what the expectation is and how to use them. How quickly should you expect a response to a Slack message? If you get tagged with an @ message, does that imply you should respond sooner? And how long should emails go unanswered?
And then adding read receipts into this dynamic is a recipe for chaos. If you've ever read a WhatsApp message from your notification screen and avoided opening it so the sender doesn't know you've read it, you'll know what I mean.
Just make sure your team is all on the same page and knows how to talk to each other, so misunderstandings are less likely.
Maintain Your Flexibility
Away from the usual workplace, everyone's circumstances are different – from the single 20-something apartment dwellers to suburban families with home offices.
Keeping a regular schedule is pretty important, especially for smaller teams. If everyone's due to be available at roughly the same time, it can make coordinating projects easier.
That said, building in flexibility can make for a much more effective working routine.
So you could designate 'open hours' for a certain part of the day (e.g. the first half), where more communication is encouraged, then box off the rest of the day as 'concentration time', where only urgent messages should be expected, and everyone can get into a zone of deep work without being interrupted.
On top of this kind of group initiative, catering to individuals is a must. If you've got someone whose childcare responsibilities are causing challenges in sticking to a schedule, why not let them figure out what's best?
Keep Iterating
One thing missing from a lot of guides to remote working is an understanding of cultural differences. Every company's different, and culture is driven by its location, ownership, goals, industry, and so on. It's impossible to give a one-size-fits-all guide to effectively managing remote teams because there's so many different ways of doing it.
When you're running a fully-remote team, experimenting to see what works is going to work better than just declaring a set of rules from the top down.
Taking a collaborative approach won't just increase the feeling of trust between the teams, it'll help you iteratively develop a way of working that suits your team. Putting out short opinion polls or having a 'workplace suggestions' channel in Slack will encourage open discussion and drive creative idea sharing.
You could even schedule a monthly "how we work" discussion, either temporary or permanent, to collectively figure out what's best for everyone. Building an open, trusting culture is only possible when everyone's free to share their opinions.
The original version of this article was first published on Future of Work.
Gary Bury is co-founder and CEO of Timetastic, an independent and profitable web app for managing time off work, used by thousands of companies around the world.