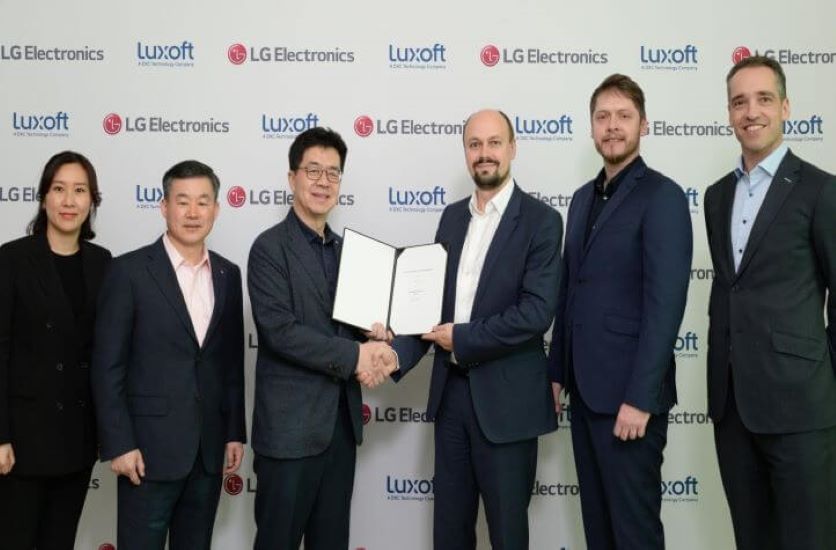 The News: Luxoft, a DXC Technology Company, and LG Electronics (LG) announced that they will form an automotive joint venture (JV) to advance the deployment of production-ready digital cockpit, in-vehicle infotainment, rear-seat entertainment (RSE) and ride-hailing systems based on the webOS Auto platform. The JV is bringing together a key automotive software engineering provider with one of the world's top brands in technology and home entertainment. Read the full announcement at Luxoft.
Luxoft-LG JV Injects Channel Boost in steering webOS Auto Adoption
Analyst Take: The Luxoft-LG JV is aimed squarely at boosting the auto industry's adoption of the webOS Auto platform, particularly for RSE and ride-hailing applications in the near-term. Luxoft needed to co-form the JV to strengthen its ability to leverage the LG brand in promoting industry-wide acceptance of webOS Auto. LG needed to cement its access to Luxoft's global delivery network and engineering resources to bolster its presence in the automobile market segment. Both companies needed to follow on their August 2018 partnership announcement targeted at developing the next generation webOS as part of a strategy to extend the webOS capabilities and ecosystem, using an open platform for shared and intelligent mobility.
The JV targets automakers and their key partners, fleet operators, and shared mobility operators. These players can already deploy webOS Auto to large-scale series production systems, including:
Digital Cockpit systems
Rear Seat Entertainment (RSE) for traditional needs
Rear Seat Entertainment (RSE) with ride-hailing mode
Cabin and center stack display for ride-hailing systems
New JV Heat up Race to win Automobile OS Battle
The JV demonstrates both Luxoft and LG's long-term commitment to support the webOS ecosystem. This will oblige Luxoft rivals, such as ITONICS, Axious Systems, and EPAM Systems, to elevate their alliance work with major consumer brands like LG as well as consider joining the webOS Auto initiative in order to boost their ecosystem influence throughout the connected car segment.
The JV will need to expand its webOS partnerships to demonstrate its capacity to fuel webOS support throughout the ecosystem. For example, The Qt Company, is already part of the webOS coalition. Moreover, WebOS Auto is based on Qualcomm's Automotive Development Platform (ADP) and supports iHeartRadio, Mapbox, and Cerence. Microsoft is demonstrating audio, video and navigation services combining webOS Auto and the Microsoft Connected Vehicle Platform (MCVP).
Alliance expansion is vital as the Web OS competes against incumbents Apple CarPlay and Android Auto. This will also become critical in countering LG's arch-rival Samsung's ongoing efforts to push its Tizen OS – used throughout company's portfolio of consumer products, such as cameras, smart home appliances, and wearables – into the automobile segment.
Overall this year's CES showcased that the connected car segment is set to deliver consumers new capabilities in areas like RSE and ride-hailing. Cross-OS competition in the auto market, while risking some software development fragmentation and delay, is good news for consumers as it ensures the advancement of in-automobile experience innovations. The Luxoft-LG JV is solid proof of that trend.
Image Credit: Luxoft
Read more analysis from Futurum Research:
In Depth: Jedi Award Signals Parity in the Cloud Wars? 
Samsung's New Chromebook Will Open Eyes To Commercial Possibilities
CES 2020: Making Sense of the Glut of Innovation on Display 
The original version of this article was first published on Futurum Research.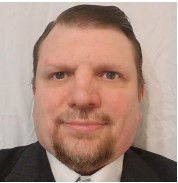 Ron is an experienced research expert and analyst, with over 20 years of experience in the digital and IT transformation markets. He is a recognized authority at tracking the evolution of and identifying the key disruptive trends within the service enablement ecosystem, including software and services, infrastructure, 5G/IoT, AI/analytics, security, cloud computing, revenue management, and regulatory issues.