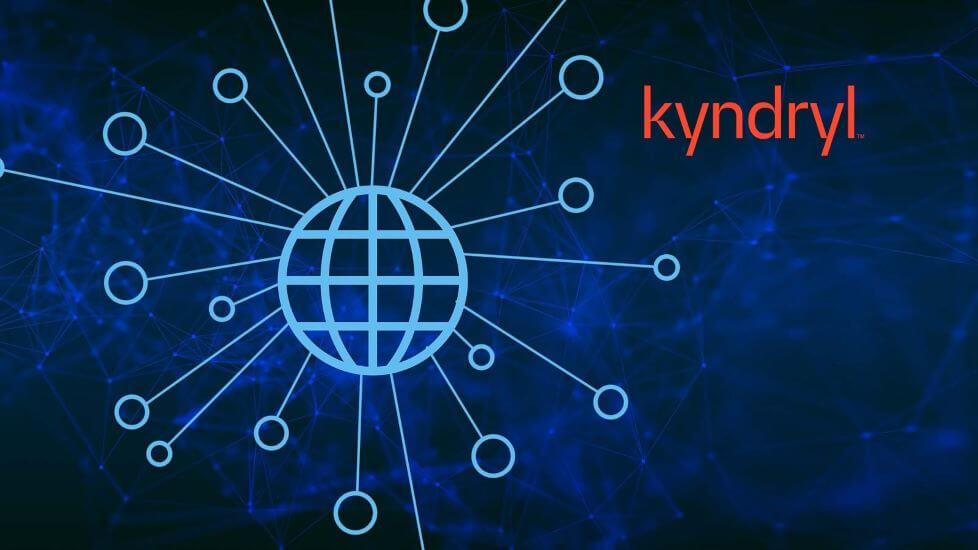 The News: IT infrastructure services provider Kyndryl recently announced a client win with Viewpointe, a content services technology provider to the financial services industry. The announcement focused on how Viewpointe is accelerating IT modernization through a move to Microsoft Azure with support from Kyndryl as part of a multi-year cloud transformation agreement. Read the full press release from Kyndryl here.
Kyndryl Viewpointe Win to Accelerate IT Modernization With Move to Azure Showcases Partnership Strategy
Analyst Take: Kyndryl, a newly minted organization that less than a few months ago listed on NYSE, has been busy announcing a raft of partnership agreements clearly designed to build out its ecosystem, with key announcements including those signed with Microsoft and Google. I had the pleasure to chat to Matthew Milton, President, U.S.  to get more insight into where the company is heading and the strategy post-split from IBM.
Kyndryl has had a tough time in the markets, with the stock down 42% since the listing on December 3rd. While this can in part be attributed to a wider sell off in tech stocks, the company has thus far failed to capture the hearts and minds of investors. By any measure, when compared to industry peers with similar business models (think DXC, HCL, and Wixpro), it's obvious the market is not currently valuing the company favorably. Even tough market commentators at the Motley Fool tend to agree that the stock is undervalued, so I am not alone in my assessment on this front.
Kyndryl is being strategic as it relates to shaping the narrative around the business, which I expect from this leadership team with a wealth of experience building and running successful companies. The company has aggressively formed strategic partnerships and secured a number of multi-year agreements, and has touted these partnerships and agreements with a string of media releases. I believe this is indicative of the wider strategy that Kyndryl must adopt to shake of its current stock price funk and capture the attention of the market.
One of Kyndryl's newest partnerships is with Viewpointe, who was an existing IBM GTS client and represents one of the 4,000 clients that have made the transition with the spinoff to the newly formed Kyndryl. While Viewpointe is theoretically not a new relationship for Kyndryl, it does highlight a number of key directional capabilities that Kyndryl is rightly focused on.
Viewpointe is a provider to the financial services industry and Kyndryl earlier this week announced a multi-year collaboration to migrate Viewpointe's IT infrastructure from Viewpointe's private on premises legacy IT deployment to Microsoft Azure. According to my discussion with Milton, the multi-million dollar agreement will enable Viewpointe to drive greater flexibility, speed, and dynamic scalability for its highly regulated workloads by leveraging a new container-based approach based on a Microsoft stack on Microsoft's Azure public cloud platform. As part of the transition, the company will transition its monolithic in-house developed application and re-factor it using containerization and Kubernetes to deliver a more agile approach that will enable the application development process to be better equipped to handle and adapt to rapidly changing market demands.
The IT modernization undertaking will enable Viewpointe to evolve its content services offerings to meet the growing needs of the financial services industry, while also ensuring the highest levels of data security are maintained. A key driver for the project, according to Milton, was the desire to migrate to Microsoft Azure, and therefore enable Viewpointe to more easily harness advanced, cloud-native technologies that will help speed innovation and scale for its business.
Milton described in the briefing how Viewpointe and Kyndryl will co-develop best practices for transforming and managing Viewpointe's solutions on Microsoft Azure, and also outlined how Kyndryl will look to provide ongoing resources and expertise to optimize Viewpointe's internal IT operations in the cloud.
As financial services organizations rapidly look to digitally transform in order to keep pace with changing market demands and disruptive new entrants into the market, they must look to adopt cloud native technologies and agile DevOps methodologies to transform their existing applications in order to stay relevant and compete. The fact that Kyndryl is performing this type of customer migration on Microsoft Azure is also directionally significant, as Milton was keen to stress repeatedly during our briefing, Kyndryl now has the ability to exercise 'freedom of choice' in the technology stacks that it works with its customers on and is no longer encumbered by having to suggest an IBM first approach. I believe this is a significant competitive advantage and one that we'll see Kyndryl continue to leverage.
Looking Ahead for Kyndryl — More Strategic Partnerships
Looking ahead for Kyndryl, I expect to see a continued drumbeat of strategic partnership announcements coming out of Kyndryl in the months ahead as the team endeavors to pivot market sentiment toward the company. With a roster of 4,000 clients, 75 of which are Fortune 100 companies, Kyndryl is well placed to rise to the level of market leader in the IT services and outsourcing landscape.
I believe we will see more ecosystem relationship announcements in the coming months as SVP Stephen Leonard and his team go full speed ahead. The powerful combination of Kyndryl's new found freedom to forge partnerships with new industry players, a strong bench of 90,000 highly skilled employees, and a deep roster of multi-year client agreements in lucrative market verticals means it is only a matter of time before the company begins to garner more favorable market attention. While I envisage the first quarter earnings to be tough, heavily ladened with post spin-off one-time charges, I am confident that in subsequent quarters the prospects for the $19+ billion turnover business will only increase.
Disclosure: Futurum Research is a research and advisory firm that engages or has engaged in research, analysis, and advisory services with many technology companies, including those mentioned in this article. The author does not hold any equity positions with any company mentioned in this article.
Other Insights from Futurum Research:
ServiceNow and EY Expand Strategic Partnership to Transform Tax Services for Digital Age 
IBM Launches IBM Z and Cloud Modernization Center in its Continued Focus on Mainframe Modernization
Qualcomm and Google Cloud Collaborate on Neural Architecture Search (NAS) to Power Connected Intelligent Edge
Image Credit: AiThority.com
The original version of this article was first published on Futurum Research.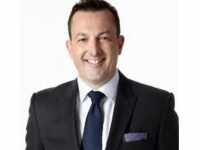 Steven Dickens is Vice President of Sales and Business Development and Senior Analyst at Futurum Research. Operating at the crossroads of technology and disruption, Steven engages with the world's largest technology brands exploring new operating models and how they drive innovation and competitive edge for the enterprise. With experience in Open Source, Mission Critical Infrastructure, Cryptocurrencies, Blockchain, and FinTech innovation, Dickens makes the connections between the C-Suite executives, end users, and tech practitioners that are required for companies to drive maximum advantage from their technology deployments. Steven is an alumnus of industry titans such as HPE and IBM and has led multi-hundred million dollar sales teams that operate on the global stage. Steven was a founding board member, former Chairperson, and now Board Advisor for the Open Mainframe Project, a Linux Foundation Project promoting Open Source on the mainframe. Steven Dickens is a Birmingham, UK native, and his speaking engagements take him around the world each year as he shares his insights on the role technology and how it can transform our lives going forward.