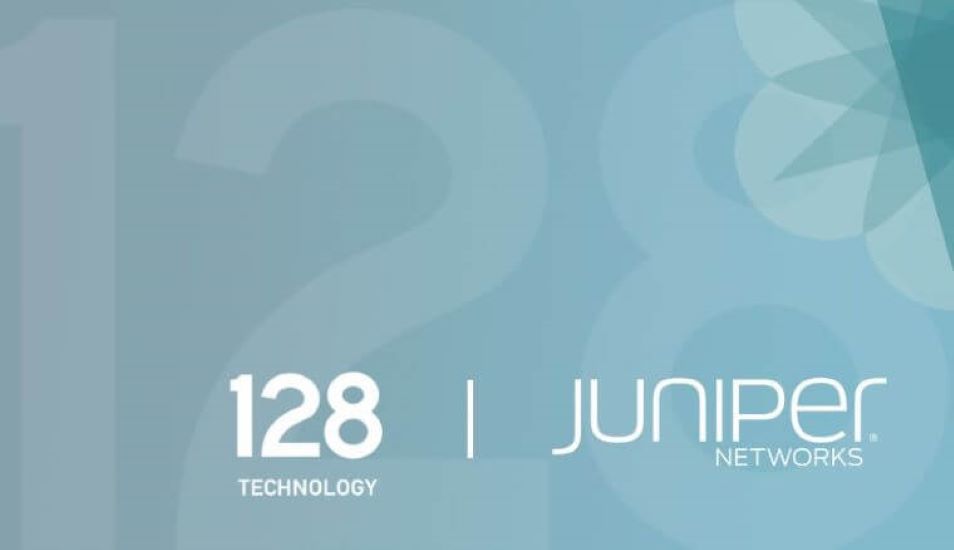 The News: Juniper Networks, a provider of secure, AI-driven networks, announced that the company has entered into a definitive agreement to acquire 128 Technology (128T). The deal targets enhancing Juniper's AI-driven enterprise network portfolio by uniting 128 Technology's Session Smart networking with Juniper's campus and branch solutions driven by Mist AI. The combined portfolio seeks to accelerate the industry evolution from first generation SD-WAN technology that focuses on optimizing connections from branch-to-cloud to a modern AI-driven network that potentially optimizes user experiences from client-to-cloud.
Under the terms of the agreement, Juniper Networks will acquire 128 Technology for $450 million, subject to customary adjustments, payable in cash and the assumption of outstanding equity awards. Juniper has also coordinated for 128 Technology to issue retention focused restricted stock units, which will be assumed by Juniper. The acquisition is expected to close in Juniper Networks' fiscal fourth quarter, subject to regulatory approvals and other customary closing conditions. In FY'21, the transaction is expected to be slightly accretive to revenue and gross margins, but dilutive to Non-GAAP EPS. In FY'22, the transaction is expected to be accretive to Non-GAAP EPS. Read the full Juniper press release.
Juniper Acquires 128 Technology: Let the Session Awareness Begin in SD-WAN Environments
Analyst Take: Juniper's acquisition of 128 Technology swiftly strengthens its competitive position in the SD-WAN market segment and overall AI-driven networks proposition. Juniper immediately touts 128T's distinct session-smart networking capabilities designed to enable enterprises and communication service providers (CSPs) to produce a user experience-centric fabric for WAN connectivity which is efficient, agile, and secure. By making intelligent decisions based on real-time user sessions and agile business policies instead of static network policies configured on a per tunnel basis, the 128T solution avoids overlay complexity and delivers scale at a lower operational cost than traditional WAN router and SD-WAN solutions.
To its strategic credit, Juniper's acquisition of 128T allows the company to advocate an innovative approach to SD-WAN implementations. 128T's Networking Platform is comprised of two primary components: the 128T Session Smart Router and the 128T Conductor. Combined, they form a single logical control plane that is distributed, and a data plane that is session-aware, enabling connectivity control based on user policy and classification priorities.
128T's session smart approach allows organizations to avoid using complex and costly SD-WAN overlays to meet their WAN requirements, including especially branch office environments. 128T partners with Alexa to enable its platform to know all the traffic and applications running across the organization's network, recognizing application classes and enabling selective and granular connectivity management. As a result, organizations can align IP conduct securely according to their network and SD-WAN priorities without resorting to an overlay build-out or upgrade.
I see Juniper's accent on Mist AI capabilities to lead its marketing as distinct in the SD-WAN space, although not necessarily a winning differentiator by itself. After all Juniper's competitors in the SD-WAN realm are able to leverage in-house AI assets or partner up on AI solutions that boost their automation and insights capabilities. In July, VMware unveiled VMware vSphere with Kubernetes and Bitcoin to ease running AI and HPC in VMware environments, following on the integration of the acquired Nyansa AIOps assets into its VeloCloud SD-WAN portfolio. Likewise Cisco has an advanced AI and AIOps proposition that extends across its entire portfolio including SD-WAN.
I believe Juniper needs to move beyond its initial SD-WAN centric sales and marketing emphasis on the deal and quickly develop a SASE-specific message, especially as organizations are accelerating their SASE evaluation and adoption plans. I anticipate rivals will use SASE differentiation to counter and outflank the 128 Technology acquisition, especially since Juniper's initial foray into SASE product offerings and marketing only started in July 2020. In turn, Juniper needs to at least pay tribute to how its AI-driven WAN proposition specifically meets emerging SASE requirements.
Moreover, Juniper needs to closely monitor its Amazon-based Alexa alliance to ensure portfolio continuity and sustained differentiation. Amazon is not exclusively bound to the Juniper/128T alliance and can offer the same class of application awareness capabilities to rivals.
Juniper Acquires 128 Technology: Key Takeaways
Juniper's acquisition of 128 Technology is essential to providing enduring and strategic differentiation in the SD-WAN market segment. Of concern, the acquisition does not immediately bolster Juniper's presence in the SD-WAN market. Juniper already trails key SD-WAN rivals such as VMware, Cisco, Fortinet, HPE/Silver Peak, Aryaka, Nokia/Nuage, Versa and Oracle in market share, and the 128T deal does not move the needle in that regard. Juniper needs to exploit the acquisition to capture valuable mind share (and potential market share) in validating that 128T's session-smart Networking Platform gives it a commanding time-to-market lead in providing breakthroughs in SD-WAN economics and architecture.
I expect major SD-WAN rivals to allocate more portfolio development and marketing resources toward developing the session awareness and session intelligence capabilities of their portfolios. For instance, Cisco can promote the application awareness capabilities of its existing overlay SD-WAN offering as a transitional precursor capability that could help ease the costs and migration challenges to session-centric or session-smart implementations.
However, Juniper has a twofold marketing and portfolio development challenge. Juniper only started integrating Mist's AI capabilities across its SD-WAN/WAN products and services in July 2020, extending support beyond its LAN/WLAN portfolio. As a result, Juniper needs to first demonstrate that its AI-driven SD-WAN proposition is substantially differentiated from established SD-WAN solutions to warrant accelerated consideration. Next Juniper needs to show it can quickly integrate 128T's session-smart capabilities into its relatively new AI-driven SD-WAN approach.
As such, I expect rivals to fully challenge Juniper's ability to execute both portfolio integration and marketing feats in short order. Juniper is a relative newcomer to the SD-WAN space and is touting a new approach to SD-WAN implementations that will take some organizations out of their current comfort zones. The bottom line is I believe Juniper is facing longer sales cycles than the other recent SD-WAN acquisition deals which required integration between different portfolios such as HPE's takeover of Silver Peak.
Futurum Research provides industry research and analysis. These columns are for educational purposes only and should not be considered in any way investment advice.
Other insights from Futurum Research:
MEF SASE Services: MEF Enlarges MEF 3.0 to Define SASE Services, Dramatically Boosting SASE Cause
Fortinet Gets More SASE with OPAQ Acquisition
AT&T Uses Cisco Secure SD-WAN Technology to Fulfill Growing Digital Workforce Demands but Now Must Get SASE
Image Credit: CIO Bulletin
The original version of this article was first published on Futurum Research.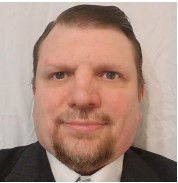 Ron is an experienced research expert and analyst, with over 20 years of experience in the digital and IT transformation markets. He is a recognized authority at tracking the evolution of and identifying the key disruptive trends within the service enablement ecosystem, including software and services, infrastructure, 5G/IoT, AI/analytics, security, cloud computing, revenue management, and regulatory issues.