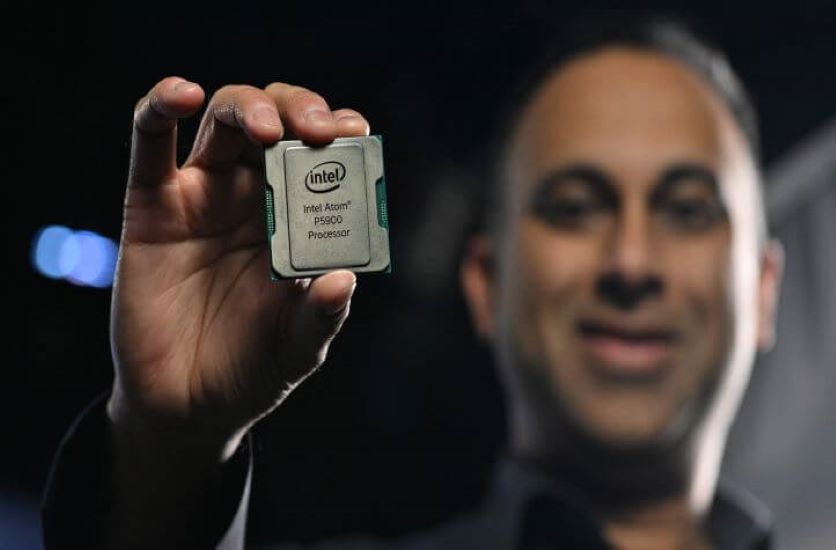 The News: Intel made a sweeping set of hardware and software announcements, including the launch of the new Intel Atom P5900, a 10nm system-on-chip (SoC) for wireless base stations, which is a critical early deployment target for 5G networks. Intel's new offerings target the 5G network infrastructure from core to edge including:
Launching the Intel Atom P5900 platform, the first Intel architecture-based 10nm SoC for wireless base stations.
New 2nd Gen Intel Xeon Scalable processors.
Introducing "Diamond Mesa," Intel's first next-generation structured ASIC for 5G network acceleration.
Introducing the Intel Ethernet 700 Series Network Adapter with hardware-enhanced Precision Time Protocol, the first 5G network-optimized Ethernet NIC.
Read more at the Intel press room.
Intel Prepares to Win the 5G Infrastructure Silicon Battles
Analyst Take: Intel is deftly using the week of virtual Mobile World Congress (MWC) to prove its long-term strategic commitment to the 5G market. The debut of a set of new 5G infrastructure silicon products will go a long way to dispel any lingering concerns and competitor-generated fear, uncertainty, and doubt (FUD) about Intel's 5G bona fides after the company's retreat from the 5G mobile device silicon segment culminating in Apple's July 2019 agreement to buy the majority of Intel's smartphone modem division.
Atom P5900: The unveiling of the Intel Atom P5900 extends the Intel architecture from the core to access and the deep edge of the network. Intel is touting its goal to become the leading silicon provider in base stations by 2021, capturing up to 40 percent market share, a year earlier than first predicted. As a highly integrated 10nm SoC, the Intel Atom P5900 is a 10nm SoC designed to fulfill essential 5G network needs, especially high bandwidth and low latency. Formerly identified as Snow Ridge, the Atom P5900 is one of the first chips based on Intel's Tremont Atom cores. Designed around Intel's 10nm process, Tremont is the next-generation Atom, designed to be wider and better performing than any Atom CPU core before them.
The Atom P5900 debut is momentous for Intel as the company's previous issues with bringing 10nm to market allegedly contributed to mobile station supply chain issues for Ericsson and Nokia. The timing here is excellent, as the U.S. government is determined to contain Huawei's presence in global 5G networks, boosting Intel's prospects outside of the China market. In addition, Intel is betting that 5G requires a transformational compute model, radically distinct from LTE, which can give Intel a time-to-market lead over major rivals in meeting 5G-specific networking demands. Moreover, Huawei archrival ZTE cannot use Huawei's silicon for its own base station products. As a result, Intel has enlisted Ericsson and Nokia as customers, despite prior 10nm concerns, as well as ZTE. All this bodes well for Intel's 5G networking processor prospects.
Xeon Scalable: Intel prudently reminds the 5G ecosystem that the Intel Xeon Scalable processors arguably provides the foundation for data platform infrastructure transformation with over 30 million units already sold. Intel anticipates 5G will further accelerate virtualization of networks contributing to the requirement of ironclad protection of data. Network-optimized N-SKUs of the new Xeon Scalable will also become available, offering a 58 percent performance boost for network function virtualization workloads in relation to the first chip. Customers including SK Telecom, Sprint, China Mobile, and T-Mobile Poland are all using Xeon Scalable in their 5G networks.
Operators are consistently identifying security as their highest concern and priority in their rollout of 5G-Iot networks and Intel fulfills an immediate market objective by designing the new Xeon Scalable offerings to ensure the integrity of the data and the platform through hardware-enhanced security and built-in encryption accelerators.
Diamond Mesa: Intel's code named "Diamond Mesa" is being developed to complement Intel's portfolio of processors and FPGAs to meet 5G networking objectives specifically. Diamond Mesa uses a structured ASIC approach to streamline optimization paths for workloads that do not require the full programmability of FPGAs, thereby doubling performance.
Intel sees Diamond Mesa structured ASIC solutions being used in 5G mobile data centers, as well as in embedded, video, industrial, and military applications. Intel is gaining a near-term differentiator by claiming and delivering a full silicon platform foundation for network infrastructure in 5G environments.
Ethernet 700 series: Intel forges rapid differentiation with the unveiling of its Ethernet 700 series (code-named "Edgewater Channel"), the company's first 5G-optimized network adapter, offering GPS-based cross-network service synchronization with hardware-enhanced Precision Time Protocol (PTP). Intel scores sales and marketing points for directly addressing the new latency requirements across 5G networks, which tax existing Ethernet technology, particularly in edge server environments. The move could also enhance its alliance with Mediatek to jointly develop 5G-capable laptops.
To further accentuate differentiation, Intel is emphasizing its software investments including integration of new capabilities into the Open Network Edge Services Software (OpenNESS) toolkit. OpenNESS supports Enhanced Platform Awareness (EPA) and 5GNR implementations, enabling customers expanded flexibility in deploying critical yet complex cloud-native edge microservices.
Moreover, Intel is collaborating with major 5G players, like Altiostar, Dell, Deutsche Telecom, HPE, Lenovo, QCT, Rakuten, VMware, and ZTE to further boost its 5G edge ecosystem credentials. Intel further distinguishes its new 5G offerings by stressing its software investments and ecosystem influence, providing additional differentiation against rivals who are inconsistent in pointing out these factors with their product launches.
Next Moves for Intel
What are the next best moves for Intel? I believe Intel needs to rapidly show that the 5G base station game opens a new frontier in driving new business among the major suppliers. Huawei is entrenched with making its own chips in-house, with TSMC providing the manufacturing and will not likely shift to using another supplier like Intel due to ongoing U.S.-China trade tensions, deep in-house investment commitment, as well as the uncertainties around the coronavirus epidemic.
Intel must ensure there are no disruptions in delivering the Atom P5900 to key customers Nokia, Ericsson, and ZTE, as alternatives are around the corner. Nokia and Ericsson have historically developed their own chips for base stations and have already engaged with Broadcom to advance their base station portfolio development. Samsung already possesses in-house silicon expertise and uses Marvell's baseband processors to power its 4G base stations and to drive all digital functions in its 5G base stations.
In order to meet its aggressive objective of 40 percent share in 5G base station chips by 2021, Intel must avoid any 10nm pratfalls with Ericsson, Nokia and ZTE, and holding off formidable foes like Broadcom and Marvell, as well as any potential challenges from NVIDIA and AMD. Intel's moves could also enhance its alliance with Mediatek to jointly develop and support 5G-capable laptops.
Intel also needs to ensure the third generation of the Xeon Scalable offering is delivered on time this summer to assure the company is a major stakeholder in the burgeoning AI/ML market. Previewed at CES and covered in this article by my colleague James Koblieus, the third generation of the Xeon Scalable edge-to-cloud CPU architecture offers "deep learning boost" extensions. Intel touts AI workloads run on Xeon more than any other type of CPU. Intel is already asserting the third generation Xeon will offer up to 60 percent greater AI training and inferencing performance compared to the second generation.
Intel Swiftly Bolsters 5G Network Credentials and Strategic Objectives
The broadening of its networking portfolio shows Intel is executing on its overall strategy of meeting the strategic 5G objectives of its customers. The strengthening of its chip offerings aligns with Intel's goal to play a more influential role in the overall 5G and digital ecosystem including emerging areas such as storage, IoT, GPUs, ML acceleration, and self-driving cars.
Now Intel must prove that meeting the new high bandwidth, low latency requirements of new 5G base station architectures are ripe for a major incursion. Otherwise Intel risks overhyping its new networking chip offerings even if it makes respectable inroads in other areas.
Futurum Research provides industry research and analysis. These columns are for educational purposes only and should not be considered in any way investment advice.
Other Insights from Futurum Research:
How Intel is Using New Technology to Better Handle Data — Six Five Insiders with Intel's Lisa Spelman
Nokia Network Operations Master Launches — Designed to Spur Automation of 5G Network Ops
Qualcomm and ZTE Light Up 5G with Demonstrable Voice Over NR Capabilities
Image Credit: Intel
The original version of this article was first published on Futurum Research.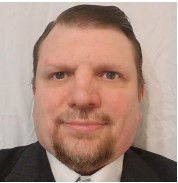 Ron is an experienced research expert and analyst, with over 20 years of experience in the digital and IT transformation markets. He is a recognized authority at tracking the evolution of and identifying the key disruptive trends within the service enablement ecosystem, including software and services, infrastructure, 5G/IoT, AI/analytics, security, cloud computing, revenue management, and regulatory issues.