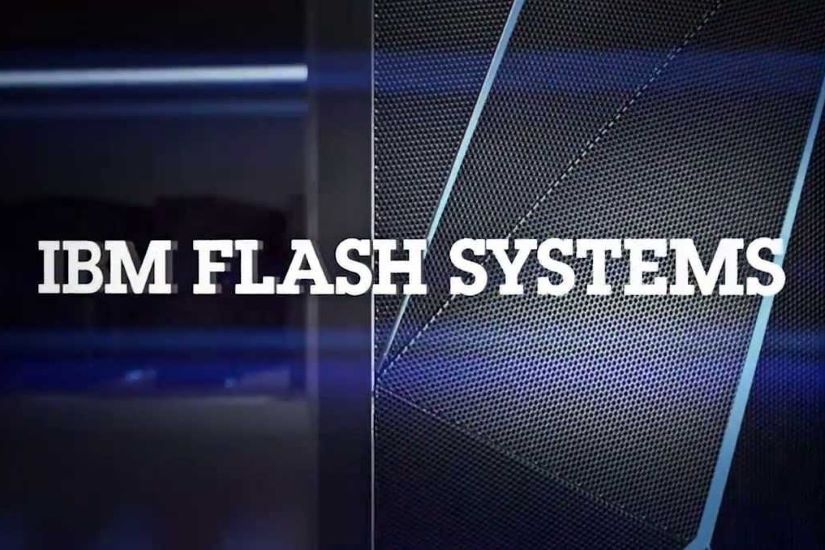 The News: IBM earlier this week announced a raft of storage updates to its long-standing range of storage solutions. Taking top billing was the FlashSystem Cyber Vault which is focused on helping companies better detect and recover quickly from ransomware and other cyberattacks. Read the full IBM press release here.
IBM Refreshes Storage Portfolio and Brings Enhanced Security Features to the FlashSystem Line
Analyst Take: IBM has been in the storage business pretty much as long as there has been a storage market. While the company is arguably the longest-serving participant in the industry, they are often overlooked as new entrants get a disproportionate amount of the coverage. I believe this does IBM a disservice from a market perception perspective. That said, when you talk to storage decision-makers tasked with ensuring they pick the right technology, I find that generally this perception gap decreases, although perhaps not to the extent that IBM would necessarily like. Against this backdrop, IBM has recently recruited long-time Storage veteran Scott Baker, with a view toward capturing some buzz around the launches of its products. Baker joined 10 months ago and the launch this week is certainly the high point of his IBM tenure thus far.
Cyber Security Takes Center Stage
The enterprise landscape is dominated by the need to ensure corporate data is secure, whether this is pure play security monitoring tools, DevOps tools, or SaaS software, security looms large in the minds of buyers. Storage systems are no different, with vendors increasingly focused on ensuring the security of the data that resides within the systems they sell. Against this backdrop, the announcements this week make perfect sense, both for IBM and the market as a whole, and build upon capabilities already present in the company's most mission-critical DS8K line of storage arrays.
Companies are looking to implement measures from the edge to the core of their datacenters to ensure hackers don't gain access to valuable corporate data. The risk is great, as once hackers eventually find their way to the storage array, it is relatively simple to make copies of the data and either instigate a ransomware attack or undertake other nefarious activities. The recent trend to lock down or preclude the ability to take copies of data by vendors is a shift to address this final line of defense.
The Cyber Vault technology has been available on IBM's DS8K line for some time and has now been announced across the FlashSystem line, ensuring that IBM customers have features to fight ransomware to all-flash arrays in the portfolio. Moving beyond just the hardware, IBM is also offering related services like the Cyber Resilience Assessment, which provides customers with a blueprint for full deployment and data analysis tools.
IBM's Cyber Vault capabilities are designed to provide users with a secure and isolated environment for critical data on primary storage, effectively delivering an operational air gap where data is isolated, but within the array. The vaulted storage is disconnected from the primary RAID, still within the Storage Area Network, but separated from the primary storage and therefore secure. The Cyber Vault functionality creates restore points that can be scanned and verified, ensuring they are devoid of any kind of malware or ransomware, working in conjunction with scanning tools.
Users are able to set policies and create immutable snapshots of data that cannot be deleted or altered by leveraging the IBM Safeguarded Copy as the protection approach. I wrote about this technology back in July of 2021 as IBM brought it to market. At the time, I noted that what is of particular interest was that the storage admin that creates the Safeguarded copy is unable to delete or modify the copy. This removes the social engineering threat vector which, according to multiple reports, can account for as much as 30 to 40% of attacks.
IBM has taken great care in ensuring the process of creating these snapshots is not burdensome on storage admins. They have designed a level of automation that makes it easier for users to meet their recovery point objective and recovery time objective goals by empowering storage admins to leverage a Snapshot Scheduler, enabling customers to set policies around automatically executing and retaining snapshots over time.
Updates go Beyond Security with New Midrange and High-End FlashSystems
IBM has been in the flash storage array market since early 2013, and is in the process of updating and refreshing its offerings. The flash storage market is crowded with the likes of Pure Storage, Dell EMC, VAST Data, Infinidat, NetApp, and HPE amongst others, all competing for customer spend in this market.
This week, IBM added the 7300 and 9500 models in the midrange and high-end segments respectively. This latest refresh extends the range and strategically ensures that IBM has every price point and capacity requirement covered with entry-level, midrange, and high-end models in 1U, 2U and 4U form factors.
These moves signal that IBM is strategically working to distance itself from its peers by using custom memory modules, while the majority of competitors (excluding Pure Storage) use off-the-shelf SSDs. These custom memory modules deliver increased storage densities and low latency storage access. The benefits extend to sustainability, with IBM able to put up to a petabyte of storage in 1U of rack space. To achieve an effective petabyte in a single rack unit, IBM is using its FlashCore Module, which has a capacity of up to 38.4 TB in a 2.5-inch form factor. The FlashCore Module is built in-house by IBM, although customers can select regular SSDs as well. The FlashCore Module included new Arm processors, which is the first time the company has added the processor to one of its storage offerings. The 9500 also leverages the Intel Ice Lake processors and the subsequent benefits of PCIe 4.0 performance and a doubling of the ports with now up to 48 32 Gigabit Fibre Channel (GFC) and is ready for 64 GFC with new network interface cards.
Hybrid Cloud and Manageability Products Also Get a Refresh
IBM has been clear in articulating its focus on hybrid cloud, with every announcement from the company being tightly focused on the ability for IBM to deliver both on and off-premises and across multiple public cloud deployment options. This latest storage announcement continues this trend. The IBM Spectrum Virtualize software can now be installed on edge to core to the public cloud, AWS, Azure, and IBM Cloud, enabling functionality like replication across these different environments with a consistent OS.
As part of the announcements, IBM stressed that Spectrum Virtualize will look to deliver interoperability with VMware sometime in Q2 and deliver on the promise of the same set of comprehensive, enterprise-class storage management capabilities managed in exactly the same way in all locations. This functionality will enable VMware's vCenter users to work directly with IBM's FlashSystem with the addition of a vSphere API for Storage Awareness, ensuring storage admins are able to maintain data stores, and crucially making implementations faster to execute.
As part of the announcements this week, IBM also updated its SAN Volume Controller (SVC) with a new Ice Lake processor. The SVC enables storage admins to manage multiple arrays, including those from multiple vendors in a consistent user interface, hiding the complexities of multiple differing UIs. I believe the premise here is that SVC enables customers to better utilize existing IT investments.
In Conclusion
Nothing in the announcements out of IBM this week in isolation is groundbreaking or changes the fiercely competitive nature of the storage market. However, when viewed in the aggregate, it does represent a strong statement of intent from IBM that the company continues to be focused and dedicated to the top tier of enterprise storage offerings.
As customers face exploding data volumes and ever-increasing threats to their data, it is crucial that their storage vendors continue to invest to stay abreast of the increasingly complex requirements of the market. I see this recent set of announcements by IBM as proof the company remains committed to its existing enterprise customer base, but also invested in and in expanding its entry-level and mid-range offerings so as to attract new customers with an entirely different set of needs. As a new leaner and more focused IBM doubles down on hybrid cloud, I expect to see increased traction for IBM's storage offerings, especially in the largest part of the market, namely that mid-range price point.
The storage market is one of the most competitive segments in IT, with entrenched large players and well- funded new entrants experiencing fast growth. If IBM is to remain competitive and win market share, I believe the storage team will need to deliver updates like those announced this week at a regular pace, and also continue to demonstrate a laser focus on key customer requirements such as security.
Disclosure: Futurum Research is a research and advisory firm that engages or has engaged in research, analysis, and advisory services with many technology companies, including those mentioned in this article. The author does not hold any equity positions with any company mentioned in this article.
Other insights from Futurum Research:
Leaner and More Focused IBM Reports Q4 Earnings and Full Year 2021 Results
IBM Acquires Envizi Adding to its Environmental Social Governance Portfolio
IBM Launches IBM Z and Cloud Modernization Center in its Continued Focus on Mainframe Modernization
Image Credit: eWeek
The original version of this article was first published on Futurum Research.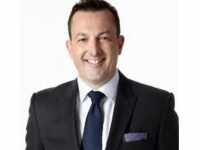 Steven Dickens is Vice President of Sales and Business Development and Senior Analyst at Futurum Research. Operating at the crossroads of technology and disruption, Steven engages with the world's largest technology brands exploring new operating models and how they drive innovation and competitive edge for the enterprise. With experience in Open Source, Mission Critical Infrastructure, Cryptocurrencies, Blockchain, and FinTech innovation, Dickens makes the connections between the C-Suite executives, end users, and tech practitioners that are required for companies to drive maximum advantage from their technology deployments. Steven is an alumnus of industry titans such as HPE and IBM and has led multi-hundred million dollar sales teams that operate on the global stage. Steven was a founding board member, former Chairperson, and now Board Advisor for the Open Mainframe Project, a Linux Foundation Project promoting Open Source on the mainframe. Steven Dickens is a Birmingham, UK native, and his speaking engagements take him around the world each year as he shares his insights on the role technology and how it can transform our lives going forward.