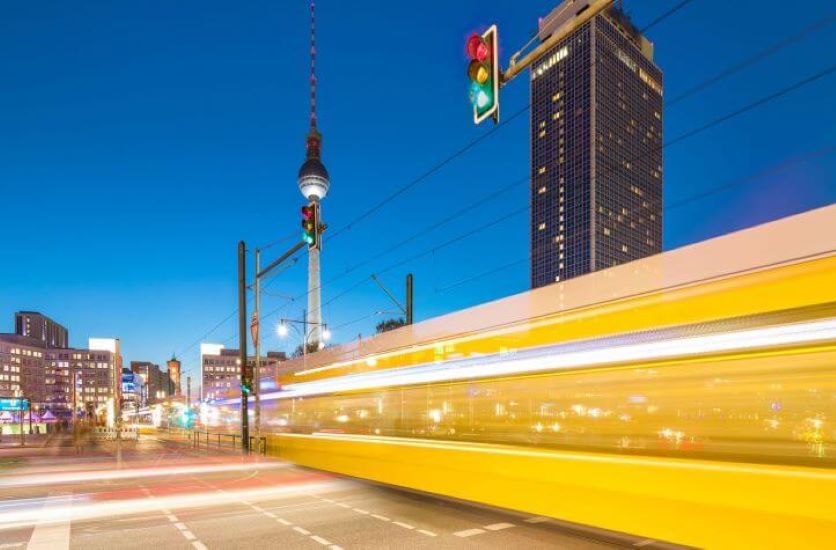 The News: Hewlett Packard Enterprise (HPE) launched HPE 5G Core Stack, an open, cloud-native 5G core network solution that is designed to accelerate new 5G revenue streams, integrate with previous generation networks, and is future proofed for forthcoming 5G standards. HPE 5G Core Stack will be available as a pre-integrated software and hardware solution, on a pay-as-you-use basis with HPE GreenLake, potentially allowing telcos to deploy a 5G core network with reduced risk and little upfront investment.
HPE GreenLake leverages a growing portfolio of telco-specific hardware and software blueprints from HPE for edge and core workloads, helping carriers on their journey to 5G on a pay-per-use basis. HPE telco blueprints offer validated configurations optimized for specific core and edge telco workloads simplifying and accelerating time to value for customers.
The telco edge blueprints include HPE Edgeline systems that are ideal for Virtual Radio Access Network solutions and Multi Access Edge Computing applications commonly found at the edge of the telco networks. HPE telco blueprints will be available from HPE GreenLake, starting with the core infrastructure-as-a-service blueprint and adding more over time, including support for the entire 5G stack.
Availability
The full HPE 5G Core Stack will be available globally in the second half of 2020 with consumption-based pricing based on HPE GreenLake models. HPE telco blueprints are available from today, directly or through HPE GreenLake. Learn more at the HPE press room.
HPE Wagers Operators are Primed for 5G Core Stack and Green Lake Adoption
Analyst Take: HPE is betting hard that service providers are ready to dramatically transform their mobile cores, especially for nascent 5G environments. HPE's 5G Core Stack is manifestly designed to realize the full business value potential of 5G networks, uniting 5G core (5GC) capabilities with 5G radio access network (RAN) services to drive monetization of emerging 5G use cases.
As described in the announcement, the company advocates the open, cloud-native design approach of HPE 5G Core Stack as essential to monetizing remunerative yet undefined use cases. Through deploying HPE 5G Core Stack with HPE GreenLake, operators are presented the option to minimize upfront costs, scale elastically, and battle-ready to capitalize on new 5G business opportunities.
Why is HPE GreenLake important? The company touts HPE GreenLake as the IT-as-a-service offering crucial to delivering the cloud experience to applications and data regardless of domain – data centers, multi-clouds, and edges – using a unified operating model. HPE is making the case GreenLake is ready for the heavy lifting demands of telco environments with over $3 billion under contract.
We have all witnessed how IaaS providers like AWS and Azure are disrupting traditional IT procurement. This means that OEMs have had to aggressively pivot their business to serve a new type of customer looking for more flexibility in how IT is procured and consumed. HPE has been a leader on this front with the development of HPE GreenLake, which helps organizations consume on-prem IT in well-understood as-a-service capacity. The interest in these services is compelling based upon the company sharing a 48% uptick in demand for GreenLake YoY as reported in its Q1 2020 earnings.
5G Core Stack Key Differentiator: Pay-per-use (PPU) Flexibility
HPE's PPU model could catch some mobile core rivals off guard as they are accustomed to selling their mobile core solutions along traditional hardware and software licensing models. On the other hand, players like Cisco are already ramping up their own revenue-sharing models. Cisco is prudently targeting new financing and revenue-sharing model for operators to onboard cloud-native applications swiftly and mitigate risks.
The revenue-sharing approach is astute as it demonstrates Cisco's willingness to put skin on the table and bet on its own portfolio and expertise to fulfill service provider monetization objectives. Service providers are dealing with a brave new world of uncertainties in their deployment of 5G services, including 5GC, making revenue-sharing deals all the more attractive.
Penetrating the Operator 5G Core is Easier Said than Done
I am seeing sanctioned open source platforms gaining ground in the 5G core. For example, T-Mobile Poland is deploying production-ready open source evolved packet core based on the Open Network Foundation's (ONF) Open Mobile Evolved Core (OMEC) platform.
One major reason the deployment is production-level is that the OMEC components consist of 3GPP-compliant interfaces that support interworking with T-Mobile Poland's existing base stations, mobility management services, and lawful intercept platforms.
T-Mobile Poland's launch follows on ONF and Sprint roll out of the OMEC platform in 2019. It's a disaggregated, control-user plane separated (CUPS) mobile core that operates on containers, virtual machines (VMs), or bare metal. It uses NFV-optimized for Intel platforms and is targeted at lightweight deployments and IoT applications.
I anticipate HPE must demonstrate its 5G Core Stack's ease of interoperability and backward compatibility with existing pre-5G mobile infrastructure assets as a requisite follow-up to touting the solution's development with a close eye on enabling interworking with previous generation mobile networks. Non-standalone (NSA) implementations, combining 4G/5G network capabilities using LTE RAN and core assets with the addition of a 5G component carrier, is the ongoing reality.
Operators are investment protecting their 3G/4G/LTE assets and require a gradual NSA path to 5G standalone (SA) implementations in order to handle the new operational demands of 5G. This includes preparing their readiness in areas such as operations automation, training of personnel, and shifting over to agile software development models.
5G Standalone is Not a Panacea for HPE
Even as service providers gradually get their legs under their 5G SA implementations, including 5G Core (5GC), incumbent mobile core suppliers stand at the ready. Major competitors, such as Cisco, Huawei, Ericsson, Nokia, and ZTE are developing their own open, cloud-native 5G core network solutions. All of these players command vast mobile network portfolio assets and experience, including RAN and mobile gateway products, which can go a long way in driving mobile core sales.
Cisco's Ultra Services Platform, for example, has evolved into a cloud-native platform. Through this evolved cloud-native platform and the Cisco Ultra Packet Core solution, the Cisco 5G SA solution offers a cohesive and synergistic set of 5G SA network functions compliant to 5G SA 3GPP standards. These capabilities enable Cisco to provide cloud operational benefits across the full Cisco 5G network-function portfolio.
Cisco's 5G mobile core solution aligns with the company's Internet for the Future proposition, which unifies its networking lines using a single silicon architecture and operating systems approach. Cisco is projecting that scalability, latency and security requirements at the network core will fuel demand for its unified Internet for the Future approach, which rivals like HPE are unable to directly counter at the silicon and network operating system levels.
Next Moves for HPE
What are the next best moves for HPE? I believe HPE needs to enlist cloud-native mobile RAN players, such as Mavenir and Altiostar, as co-marketing and interoperability partners to enhance its sales prospects in the service provider channel. HPE already has an extensive foothold and experience selling into the overall operator space however targeting the mobile core segment is a new game and will likely mean enduring extended sales cycles without strong alliances.
As I noted, HPE must find a way to prove its 5G Core Stack works with existing operator mobile gear as well as sharpen its support of key standards (i.e., ONF) including cloud-native initiatives (e.g., Cloud Native Computing Foundation). Obviously winning and announcing a deal will yield instant credibility, but in the meantime third-party lab and standards body-sanctioned verification can provide much-needed credibility.
HPE Raises the 5G Core Competitive Stakes
In order to monetize 5G use cases as they become known, an open, cloud-native 5G core is vital to assure operator monetization objectives. HPE 5G Cloud Stack, primarily through PPU flexibility, enables operators to gain, at the least, bargaining leverage against incumbent mobile core suppliers.
As a result, I believe mobile core market leaders, such as Ericsson, Huawei, Cisco, Nokia, and ZTE, will need to heed HPE's targeting of the space, especially since HPE GreenLake provides the sales and technical foundation to engender and spur operator consideration of the new HPE 5G Cloud Stack.
Futurum Research provides industry research and analysis. These columns are for educational purposes only and should not be considered in any way investment advice.
Related content from our Futurum Research Team:
HPE is Executing its Strategy Well Despite Mixed Q1 Earnings
HPE Expands Security Portfolio With Acquisition Of Scytale 
Why Everything-as-a-Service? Why HPE?
Image Credit: HPE
The original version of this article was first published on Futurum Research.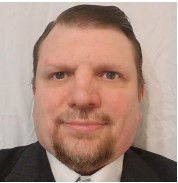 Ron is an experienced research expert and analyst, with over 20 years of experience in the digital and IT transformation markets. He is a recognized authority at tracking the evolution of and identifying the key disruptive trends within the service enablement ecosystem, including software and services, infrastructure, 5G/IoT, AI/analytics, security, cloud computing, revenue management, and regulatory issues.