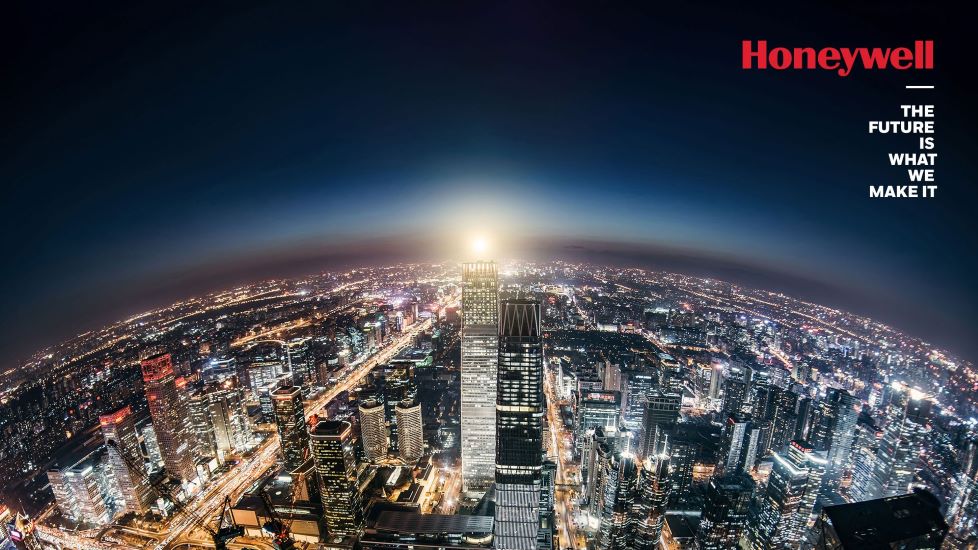 The News: Honeywell recently held its investor conference that opened with Darius Adamczyk (Chairman and Chief Executive Officer), sharing an overarching view of Honeywell's strategic direction combined with adjusted financial targets. Additional sessions included updates from top executives on key divisions followed by interactive panels where analysts could ask the executive team questions. Read the full Press Release from Honeywell here.
Honeywell has myriad strategic and tactical strategies that are designed to create shareholder and stakeholder value. Here's summation of a few of those strategies and how they've been developed with a view toward propelling the firm moving forward from a market and sustainability perspective:
Strategic Investments & Value: Honeywell continues to drive high returns for its stakeholders and investors by disciplined capital management strategies (e.g.., M&A, etc.). For example, its return on invested capital (ROIC) metric was 15 percent versus peer median of 10.6 percent in 2021. Honeywell is setting a hard commitment for capital deployment over the next three years and will set a floor for capital deployment that will be even more compelling versus years past. The firm will continue to make strategic investments in disruptive and innovative technologies that are high growth and margin accretive. Honeywell also announced that it is doing a $4 billion buy-back this year increasing equity value.
Sustainability & ESG Initiatives: Honeywell is highly committed to environmental, social, and governance initiatives, committing to carbon neutral facilities and operations by 2035 along with setting a target addressing Scope 3 emissions from its value chain. Honeywell indicated it plans to continue driving diversity among its upper and lower ranks along with continuing to drive a higher percent of its revenue base with ESG-oriented products and solutions.
Revenue & Margin Accretion: Honeywell revised its sales guidance of organic growth of 3 percent to 5 percent to 4 percent to 7 percent. Margins have been updated from 30 to 50 basis points a year to 40 to 60 basis points a year. Honeywell has many strategies to propel margins going forward and a key example would be its Honeywell Forge SaaS-based software within the HCS unit (Honeywell Connected Enterprise Unit) that is leveraging the firm's large installed base to up and cross-sell into.
Relentlessly Innovate & Optimize: Honeywell is "hyper-focused" on building a culture of sharing best practices via its Honeywell Accelerator program across the organization. Areas include best practices on finance, innovation, commercial excellence, strategy, people development, total customer experience, and supply chain. The organization is consistently innovating and collaborating with its robust customer base, fostering more innovation throughout Honeywell.
Honeywell Investor Day 2022: All Eyes on Expanding Market Share and Investor Profitability
Analyst Take: Following last week's Investor Day event, it's clear that Honeywell remains laser focused on expanding its share of the market while also diligently ensuring it is operating profitably for its investors. The company's higher margins and return on invested capital metrics are proof of this commitment to its shareholders. It is clear that moving forward Honeywell will remain acquisitive and has a philosophy of innovating from within, which often leads to solid returns for the organization. For example, Honeywell continues to use its Honeywell Accelerator model to share best practices among the organization, which has manifested in innovative ideas coupled with greater cost controls.
The firm's internal innovation and collaboration has been highly successful in creating its breakthrough initiatives (BTIs) that are both small and large. For example, over the last two years, these initiatives generated over $2 billion in revenue with five of those initiatives now fully fledged business units such as its Sustainable Technology Solutions unit (STS). The STS unit is currently worth $200 million and expected to reach approximately $700 million by 2024 — a 50-percent compound annual growth rate.
In my opinion, Honeywell's business units are in perfect alignment with industry trends such as growth of logistics due to the explosion of ecommerce (and third-party marketplaces), smart manufacturing, smart cities, sustainability initiatives, and more.
A key business that is addressing sustainability issues is its Honeywell Building Technologies (HBT) unit. A whopping 38-percent of the world's carbon produced is related to buildings and there are thousands of them worldwide. The HBT unit's products and solutions are designed to make buildings safer, more productive, and energy efficient. Honeywell's UV-C technology can help reduce the spread of airborne pathogens on coils in air ducts.
On the physical security front, organizations are facing more cybersecurity threats and economic espionage than ever before and are looking for solutions to thwart these activities. On many occasions, an attacker will leverage open-source intelligence (OSINT) tools to gather intelligence about the organization (e.g., employees, etc.) and then will enter the premises looking for credentials, laptops, confidential information on workgroup printers, etc.
Honeywell is highly committed to ESG initiatives, and it highlighted that greater than 60-percent of its sales were comprised of solutions that contribute to ESG oriented outcomes. In addition, approximately 60-percent of its new product research and development activity is directed towards ESG-oriented outcomes.
Honeywell's Significant Inroads in Innovative Technology Solutions
ESG initiatives aside, it's important to note that sustainability isn't all Honeywell is known for. Honeywell is also a technology company and has made significant inroads in its efforts to be regarded for its innovative technology solutions, especially as it relates to Forge, the IoT and Data, as well as its IT and OT convergence leadership.
A key example of this is the aforementioned Forge platform, which allows firms in industries such as manufacturing, wholesale distribution, transportation, and others to optimize their operations as IT/OT worlds continue to fuse. Due to the rise in ecommerce and marketplaces, the logistics industry is undergoing a tectonic shift and headed towards automated or smart warehousing.
More firms in the industry are adding robots and deploying sensors everywhere to do things like track where inventory is in the warehouse, track where their delivery fleet is on the road, and monitoring whether the refrigerated items or HVAC areas are meeting regulations and more. Fundamentally, all of these technology areas are being centralized via the Forge platform, allowing operators to track, analyze, and make adjustments to their plants on the fly, which ultimately improves their sustainability strategies.
In summary, Honeywell continues to execute on its strategies which is evident by its financial performance coupled with share gains. In my opinion, Honeywell is in an excellent position to capture greater market share of major industry trends due to its innovative culture coupled with its robust portfolio and disciplined use of its capital.
Disclosure: Futurum Research is a research and advisory firm that engages or has engaged in research, analysis, and advisory services with many technology companies, including those mentioned in this article. The author does not hold any equity positions with any company mentioned in this article.
Other insights from Futurum Research:
Talking AMD, Honeywell, Qualcomm, and T-Mobile Earnings and AWS and Google Cloud Performance – The Six Five Webcast 
Honeywell Delivers Q4 Results, Full Year Operating Cash Flow and Free Cash Flow Above Initial Guidance
Making Markets EP20: Honeywell Pivots to Tech as the Edge Opportunity Proves Massive
Image Credit: Honeywell
The original version of this article was first published on Futurum Research.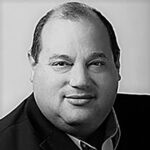 Michael Diamond is an industry analyst and foresight professional with 25 years of experience in the IT channel and market research industry. He is a route-to-market expert covering desktop and mobile devices, collaboration, contact center, ProAV, data center infrastructure, and cybersecurity. Prior to joining Futurum Research, Michael worked for The NPD Group as the sole industry analyst covering indirect channels, cybersecurity, SMB and vertical market trends, data center infrastructure (e.g., enterprise storage, servers, networking), ProAV and PCs. He has been quoted by media outlets such as Bloomberg, Kiplinger, TWICE, OPI (Office Products International), Apple World today, Dark Reading, Enterprise Storage Forum, Credit-Suisse, Footwear News, CRN (Computer Reseller News), Channel Futures and Into Tomorrow.  Michael has presented at myriad events including The Channel Company's Xchange, The Global Technology Distribution Council's summit, SMB TechFest and more.