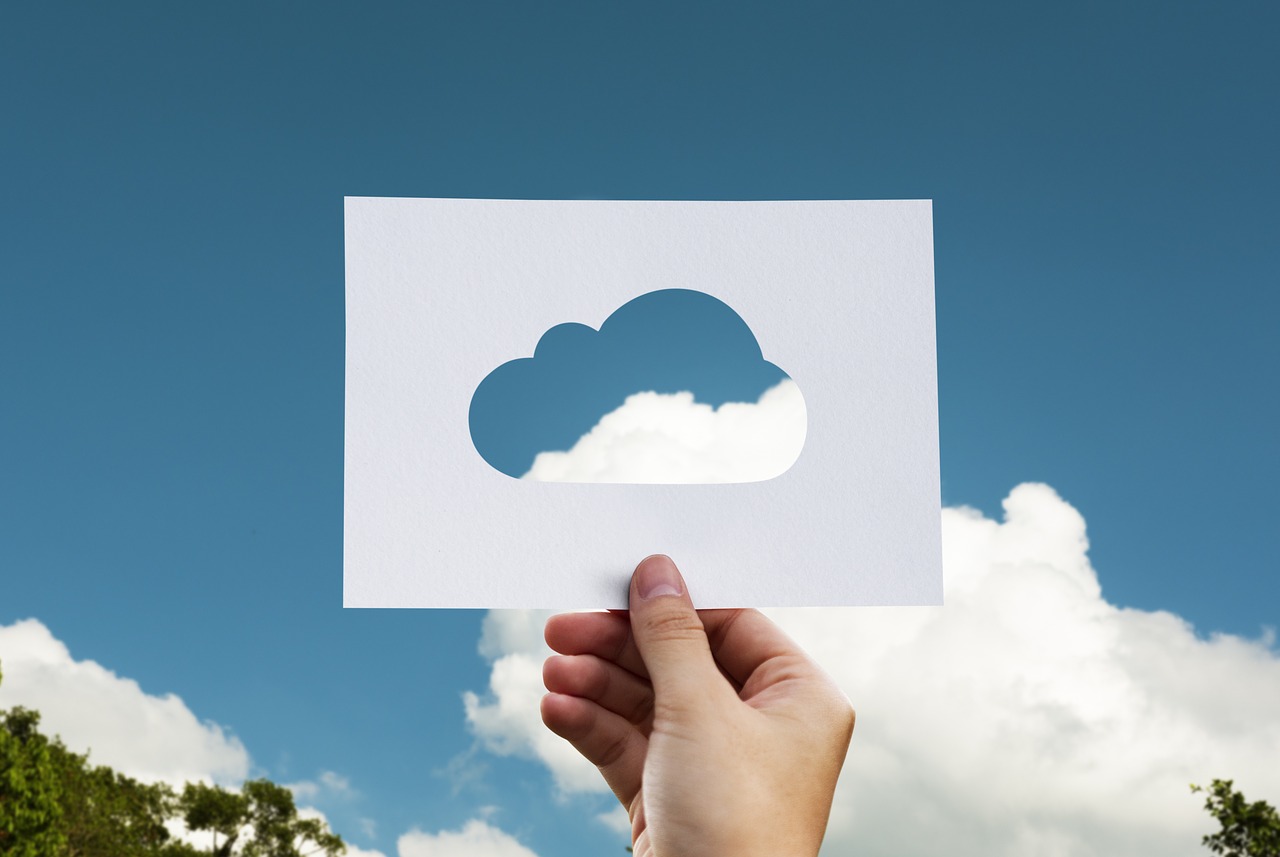 With digital transformation at the forefront of business technology, the cloud has become the primary catalyst organizations rely on to advance that transformation.   There are many cloud offerings available out there that frame their value proposition around complete system integration for the enterprise. If you think of the cloud as a delivery framework rather than a product solution in and of itself, you'll understand these cloud computing solutions require components of SaaS, IaaS, and PaaS to deliver on that promise.   Together, these cloud-computing technologies can make it easier for businesses to integrate and manage, operations, processes, and data.
SaaS or software-as-a-service is sometimes mis-applied to solutions where it represents no more than a billing model, and not a cloud service technology.  When companies use terminologies like "true-cloud platform" they are often referring to the differences between SaaS as a billing model and SaaS as a cloud service.  SaaS cloud solutions for example, are typically line-of-business applications or suites and increasingly include multi-tenancy capabilities, which have many implications for both the end-user and vendors.
Another key component, IaaS or infrastructure-as-a-service at it simplest level implies an inherent ability for a cloud solution to scale in order support fluctuating user, data, and transaction volume. The onus is on the provider to meet those demands transparently and in accordance with a service level agreement.
Looking beyond the face of these cloud computing solutions, we need to understand the importance of PaaS, or platform-as-a-service.  PaaS is the component of cloud computing that enables businesses to develop their own solutions, extend COTS (commercial of the shelf) solutions, or integrate any combination of those to meet business requirements.  PaaS takes what the cloud offers and makes it easier for businesses to take part in it. How does PaaS work? What are the benefits? Let's discuss these questions and more in detail now.
What is PaaS?
Platform as a service is a type of cloud computing that gives the customer access to a platform via a web browser or other avenue. Typically, these platforms allow business owners to manage their business processes and develop new business applications without needing to develop the architecture and infrastructure on their own. Instead, the platform is hosted by the service provider and offers the utilities development requires. While there are standalone PaaS development platforms, the technology is also an increasingly important component of robust cloud ERP's.
PaaS as a component of an ERP allows the enterprise to extend applications without changing the underlying architecture behind it. These underlying components can allow for accelerated rates of development for new, tightly integrated applications. This can save crucial time, energy, and capital for the enterprise and help keep business applications and processes running smoothly throughout the development and implementation cycle.
The Benefits
With PaaS, businesses can eliminate the barriers to implementing new technology and mitigate risks such as "version lock" associated with on-premise application development, without needing to build the box to hold it. The platform is already there to create new business applications and software that can be more quickly and easily delivered providing businesses the agility to adapt to meet demands as needed.
Business tools can be upgraded quickly and regularly as compared to traditional on-premise infrastructure and software. ERP solutions offering a PaaS component are architected to ensure that development efforts do not impact upgrade paths to new version releases. PaaS also helps keep control in the hands of the business owner, and not outside the enterprise. Enterprises can extend applications as needed and manage the process on their own, versus the dependencies created with other cloud or on-premise solutions that don't offer those options.
PaaS vs. Traditional Thinking
In traditional schools of thought, it was understood that on-premise solutions and infrastructure were the best way to go for control and configurability. However, the configurability of on-premise options is in fact a pitfall. The reality is that the moment on-premise software is configured at any level, a custom application has been created, and the upgrade path and maintainability of the solution are now at risk. The promise of extensibility becomes an all or nothing proposition. Most enterprises that embark on that path find themselves unable to take advantage of the vendors development efforts, using software with dated capabilities, and ultimately replacing systems every 5 to 10 years.
Because these ERP solutions also include an IaaS component, the customer avoids these pitfalls of on-premise software and infrastructure.  As Aleksey Osintsev from Technology Evaluation Centers states, "More than likely servers and workstations will need to be revised to accommodate the new system, and new and more modern ones may need to be ordered, purchased, and replaced. The internal network also has to be analyzed and modernized if required, and the speed and bandwidth of the existing Internet access should be taken into consideration along with possible technical concerns about the mobile devices being used."
To be clear, PaaS and full suite, multi-tenant applications are highly configurable as well, however that configurability is not on the business owner's shoulders. Instead, it is handled by the platform provider. The on-premise option that was chosen for its configurability, but in IT environments increasingly asked to run lean; configurability has the potential to be more than the enterprise can handle.
The industry's response to this was to promote acceptance of industry "best practices" and often promote ERP suites with this focus. However, using industry "best practices" is not always the best option for an enterprise as these can neglect a given enterprises competitive advantage and micro-vertical industry differentiators.  Although many standards will be beneficial, you can rarely escape the need for extensibility and typically at least some minor development. A solid PaaS component to these solutions insures the enterprises ability to address those concerns when needed.
The key here is to understand that best practice or pre-configured software delivers tremendous value in where industry practices are well established. Developing software solutions for areas that areas such as financial management, and general ledger, for example, would introduce costs and risk in business functions that generally do not correlate to any competitive advantage. On the contrary, developing solutions supporting a company's, or a particular industry's, "secret sauce" can add value and competitive advantage  and be monetized:  In his ZDNET Blog industry analyst and author Deepika Rathore sites:
"By 2026, the revenue of vendors offering platforms-as-a-service in the public cloud market is predicted to reach a combined value of 68.3 billion U.S. dollars.". 
The inherent advantages of PaaS to enable faster time to market allowing a company the ability to react to changes and opportunities is at the heart of the digital transformation movement.
With all of that said, it is important to understand what configurations you will need when considering on-premise vs cloud, and development platforms vs turnkey ERP suites options. Even if you choose an on-premise ERP solution with "best practices" used, you will need to configure. PaaS places the configuration into someone else's hands, while the business owner remains in control.
As cloud-computing gains more and more strength, enterprises are turning towards PaaS, IaaS and SaaS to implement business changing processes for the future. By challenging traditional thinking and leaning into the cloud, there is more to discover with PaaS beyond it.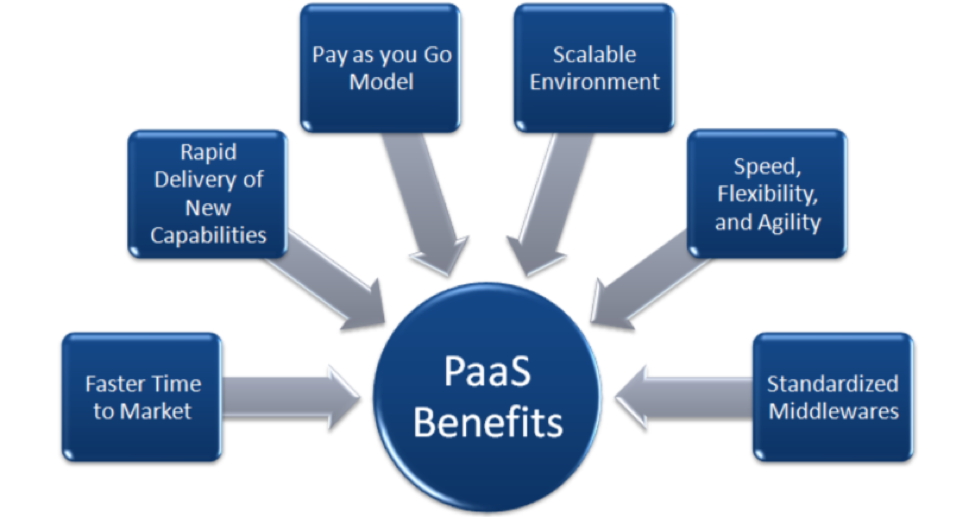 For over 20 years DINTEC has successfully helped distribution, manufacturing, and service enterprises ranging from global brands to fast growth companies select and implement the right SAP solutions to achieve their business goals. DINTEC was awarded "SAP Business by Design Expertise" in recognition of its compliance with the rigorous certification process in sales, pre-sales, and consulting and consecutive years of achieving the highest rating for excellence by our customers for implementation and service delivery.