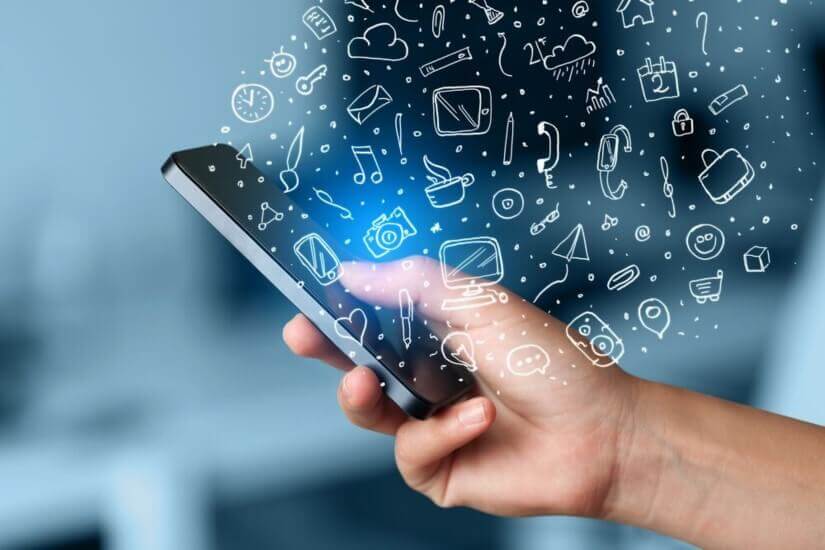 Business cannot happen without constant communication. Take a minute to think about the relationship between your business and your consumers or clients. Think about your vendors and employees. How do you engage with these individuals on a daily basis? Chances are, you have been using a comprehensive communication system. But like everything, it's beginning to change. What does the future of unified communications look like?
Around ten years ago, we began to see communications solutions hit the market that included
methods such as video, voice, email and instant messaging all in one unified tool. This completely changed the way businesses communicated by removing many steps that involved many individual tools.
However, the nature of technology is constantly changing, allowing for advancements in all areas, including communication. And now, we have needs that the original version of unified communications simply cannot meet. The good news is, this isn't the end. Just like most technology, the future of unified communications is shifting to meet our demands. Let's discuss what the future of unified communications holds.
The Future of Unified Communications Starts Here: Increased Mobility
It's impossible to see life without our mobile devices. They have changed the way we work, play and stay connected with the rest of the world. For business, mobile devices are being used more and more for work-related tasks, with some businesses implementing bring your own device strategies. In fact, as of 2017, 59 percent of organizations allow employees to use their own devices for work purposes. And another 13 percent plan to allow use within one year.
Remote work is also becoming normal within the workforce and is a big factor in the future of unified communications. A bit over half of hiring managers agree that companies are embracing more freelancers and flexible talent compared to three years ago. Remote workers use their mobile devices to keep up with projects, duties and communication.
Traditional unified communication services cannot keep up with our mobility demands any longer. New solutions will need to seamlessly integrate mobile devices into the network in order for optimum collaboration and easy communication. Vendors such as Cisco are already creating products that allow mobile devices to access the business network. As a business who is taking advantage of mobility for work and life balance, you must consider your communication options.
The Rise of Cloud-Based Communication
Most tech-savvy business is using the cloud in some way, shape or form. As of the end of last year, hybrid cloud adoption grew three times, increasing from 19 percent to 57 percent of organizations surveyed. And that number is rapidly growing as businesses catch on to its benefits. The cloud is agile, built to scale as fast or slow as a business requires. It is secure, offering the most enhanced security of any other solution out there. Plus, it saves on necessary bandwidth space. The cloud is no longer just for storage. Now, most solution vendors offer many different cloud solutions for all types of communication needs.
There are fully cloud-based communications which are perfect for the start-up environment. As for businesses that have communications already set up and running, there are cloud options that offer enhancements such as increased mobility and collaboration tools. If your business has yet to take advantage of the cloud, unified communication solutions are a great starting point. One day the future of unified communication could be the only type  of communication available.
Improved Collaboration Tools
As mentioned earlier, remote work is on the rise. Businesses are beginning to use remote work opportunities to search for talent in various locations and open their doors to new horizons. One of the challenges of having a remote workforce is communication and collaboration. How will your employees get access to necessary documents and tools? How will they be involved in your monthly business meeting? Can you really hire a marketing assistant that lives across the globe? These answers lie in the future of unified communications.
These solutions will need to offer collaboration options that seamlessly integrate with tools businesses already use such as Slack, Asana or Google Suite. They will need to run smoothly and be secure for business use. Some vendors are offering shared solutions that include communication and collaboration together. However, they are known to cause latency and network complications if not used with other updated software and technology. For businesses looking to take advantage of these tools, they will need to examine the state of their communications toolkit as a whole when it comes to the future of unified communications.
In order for businesses to embrace remote work, seamless communication and enhanced collaboration, they must turn their focus towards improving their unified communications strategies. Although implementing a new solution can be tricky, it is a requirement to remain competitive in the market. The future of unified communications is already here and making itself at home. Will your business be able to keep up?
The original version of this article was first published on New Era Technology.
New Era Technology works with customers as a trusted technology adviser. We help customers work faster, smarter and more securely in a rapidly changing digital world. More than 4,500 customers worldwide rely on collaboration, cloud, data networking, security, and managed service solutions from New Era to accelerate time to market, speed innovation, increase productivity, and create better learning experiences.