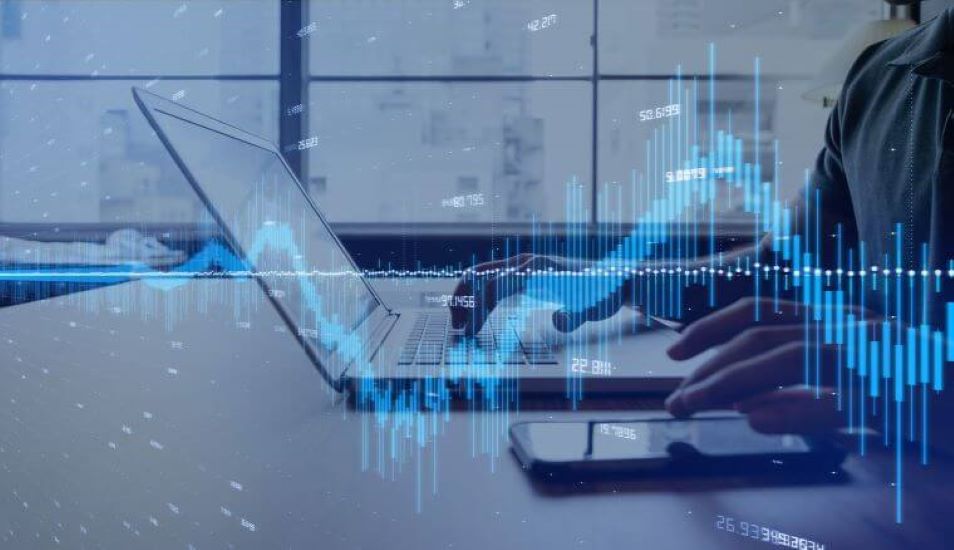 The News: The European smartphone market shrank by 14% in 2020 compared to 2019 according to a new report by Counterpoint Research. Much of that slowdown is being attributed to "economic concerns and employment worries" which may have led to consumers spending less on non-essential purchases like smartphone upgrades. A secondary cause of impact is thought to be that widespread lockdowns and fear of contagion made it difficult for many consumers to visit retailers to browse, purchase, and activate new phones. The report also identifies interesting shifts in purchasing behaviors, with traditional handset sales from Apple and Samsung softening this past year while relative newcomers Xiaomi and Oppo made significant gains. Access the full report here.
European Smartphone Market Down 14% YoY in 2020, Xiaomi and Oppo Appear To be Gaining on Samsung
Analyst Take: We all knew that 2020 was going to show a decline in smartphone sales. Between economic uncertainty making consumers think twice before making non-essential purchases, interruptions in manufacturing and the global supply chain, and limited access to retailers because of mandatory lockdowns, limited indoor occupancy, and fear of contagion, conditions were set for a slowdown in smartphone purchases. None of this should come as a surprise. It is good however, to have concrete numbers and context to dive into.
First of all, a 14% decline in smartphone sales in the EU market during a global pandemic isn't as terrible as it could have been. At the beginning of the pandemic, some analysts had suggested as high as a 30% drop in sales. In comparison, a 14% decline isn't horrible. Moreover, monthly numbers suggest that sales drop considerably more during periods of intense disease spread, which coincides with the post-winter holiday season, and rise again in the summer, when COVID positivity rates are at their lowest. The numbers also suggest that last year's initial dip in sales during the first wave of lockdowns, which reached nearly 50% in April 2020, was not repeated this fall and winter, when the disease returned with a vengeance. Late 2020 trending at the worst of the pandemic showed dips in smartphone sales steadying between 12% and 19% compared to 2019, and steadily rising. This appears to indicate that smartphone sales may return to normal this summer. While I don't expect growth to exceed a net positive 10% for any summer month this year, seasonal shifts in rates of infection, momentum from vaccination operations, and the proliferation of online retail solutions should drive an uplift in positive growth throughout the summer and into Q4.
One of the more intriguing developments identified by the report is the shift in consumer behaviors illustrated by Samsung and Apple's -12% and -4% growth respectively, while relative newcomers in the European Android space Oppo and Xiaomi saw +68% and +85% growth respectively.
Part of the reason behind the success of these companies can be attributed to Huawei's demise, illustrated by a -62% drop in sales, and a considerable loss in market share — down from 15% in 2019 to 7% in 2020. Xiaomi and Oppo clearly benefited from Huawei's very bad year, with Xiaomi becoming the third largest handset OEM in the European market. Much of Xiaomi's success comes from surprisingly strong performance in Italy and Spain, where Xiaomi's mix of performance, style, and budget-friendly pricing may have been the ideal formula. If Xiaomi can manage to expand its success into neighboring premium-friendly markets like France and Germany, it should have no trouble holding on to its third-place spot in Europe into 2022.
Oppo, for its part, only entered the European market in 2018, so consumers are still learning to trust the brand. Nonetheless, Oppo managed to grow its market share from 2% in 2019 to 5% in 2020, putting it nearly neck and neck with Huawei already. Oppo has also done an amazing job of marketing itself to young, independent-minded consumers in a way that perhaps beats Apple at its own game: Oppo is the fresh new brand while Apple has settled into a more traditional socket. The report rightly mentions that Oppo secured successful partnerships with Europe's largest operators (Orange, Vodafone, Telefonica, and Deutsche Telekom) which guarantees that its devices displayed and stocked at thousands of retail locations across Europe.
Apple, for its part, had a mixed year in Europe. On the one hand, yes, its sales saw 4% negative growth overall, but its iPhone 12 launch in October was Apple's most successful device launch to date. Had Apple not delayed its iPhone 12 launch, perhaps its sales would have stayed in the black, but that's water under the bridge now. Apple's Q4 sales were so strong that they drove market share up from 26% in Q4 2019 to 30% in Q4 2020, the highest market share of all handset OEMs in the region — not too shabby for a more traditional and mature brand.
Samsung's 2020 could have been better. On a positive note, Samsung held on to its number two spot, market share wise, with a strong 29%, just shy of Apple's. That is a solid outcome no matter how you look at the numbers. Second, while Samsung's sales dipped 12% in 2020, that number still outperformed the market's overall 14% drop in sales, which is also significant. Samsung could have played its hand better, however, had it managed to attract more of Huawei's departing customers, as Xiaomi and Oppo did. The lesson here may be most clearly illustrated by the fact that its mid-range models, the Galaxy A51 and A71 models, outperformed its Galaxy S20 in Europe. Samsung should have expected this. The shift in demand from premium handsets to high quality mid-range handsets, especially as midrange models are beginning to offer premium-like performance, is nothing new, and something that Samsung may have underestimated to its own detriment. Oppo and Xiaomi, for their parts, did not, and their growth speaks for itself. Let's see how Samsung adjusts in 2021, as its midrange models could easily give Oppo and Xiaomi handsets a run for their money. Samsung's S21 is also a pretty exceptional phone, at least on paper, so it is likely to do a lot better than the S20, especially against its iPhone counterpart. Samsung could conceivably dethrone Apple in 2021 if it plays its cards right. Being an Android player, it stands a better chance of capturing some of Huawei's departing customers this year than Apple does, and that could be the only advantage it needs to trade places with Apple.
Futurum Research provides industry research and analysis. These columns are for educational purposes only and should not be considered in any way investment advice.
Read more analysis from Futurum Research:
What Voice Assistants Trained To Understand Atypical Speech Mean To The Future Of Work 
Cloud And 5G Strength Drive Marvell To Four Consecutive Growth Quarters
Splunk Fiscal Q4 And Full Year Builds On Cloud And ARR Momentum
Image Credit: Counterpoint
The original version of this article was first published on Futurum Research.
Senior Analyst at @Futurumxyz. Digital Transformation + Tech + Disruption. Author, keynote speaker + troublemaker. Opinions are my own. I like croissants.