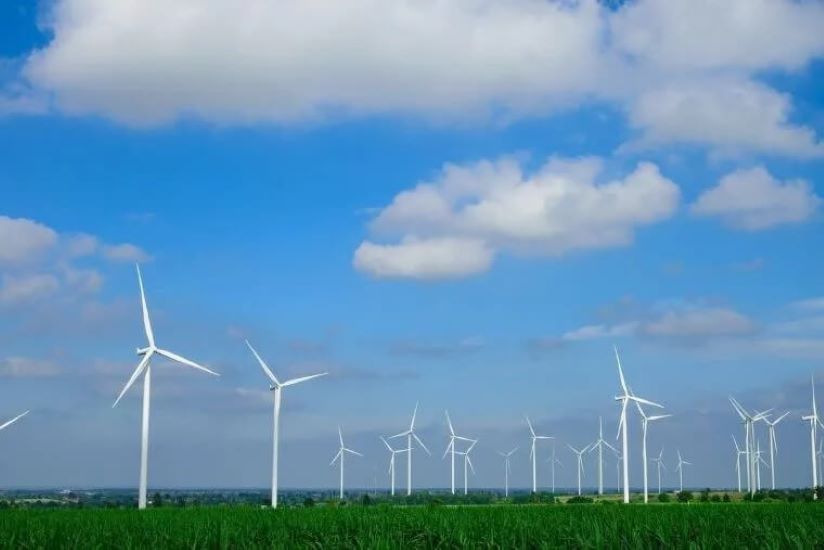 Oil and gas majors are starting to acknowledge the impact that energy transition will have on their core business and are already making significant investments in the clean energy industry, with Europe leading the charge. While no major company has made investments in clean energy that rival the money it spends on oil and gas, European companies like Equinor, Total and Royal Dutch Shell have now collectively sunk billions into the industry. U.S.-based companies are making inroads but are lagging behind European counterparts in the industry.
What accounts for Europe's leadership role in clean energy investing and what can we learn from it? Let's take a closer look at the investments being made, what they can tell us about energy transition and how markets are responding.
European Companies Taking the Long View
While clean energy investment certainly has an immediate upside, it also means taking the long view on future returns, which is what it appears European companies are doing. For instance, while still the number two in oil exploration and showing no signs of slowing down, Royal Dutch Shell appears confident that clean energy is the future. In a bold bid for dominance, the company has been acquiring new clean energy holdings in the sector over the past several years. In fact, that Maarten Wetselaar, director of Royal Dutch Shell's integrated gas and new energies division, sees them becoming the dominant world player in clean energy by the 2030s.
According to a recent CDP study, Shell, along with Total (based in France,) Equinor (Norway,) and Eni (Italy), is leading the low carbon transition. While this is interesting news, the CDP went on to note that the industry's spend as a whole remained relatively low at only 1.3 percent of total capital expenditure (CAPEX) in 2018. So, while European companies are leading the way in clean energy investing, there is still a lot of room in their portfolios for growth.
What's Ahead for the U.S. Players?
U.S. majors are somewhat behind their European counterparts in terms of leadership within clean energy and electricity strategies. This makes Chevron's investments in EV charging company ChargePoint and battery storage company Natron Energy noteworthy.
Chevron is among the largest investors in a round that brought $240 million into the ChargePoint coffers. Chevron Technology Ventures has previously made investments mostly in oil and gas, communications and IT, so this is a significant step.
With states and municipalities taking action on carbon standards, other U.S. companies might be wise to take note of this trend. Chevron's ChargePoint investment could be a bellwether for ongoing movement in the clean energy sector.
Oil and Gas vs. Clean Energy: Different Metrics Come Into Play
As oil and gas companies move into the clean energy sector, there are challenges posed by the metrics used to measure success.
While oil and gas exploration is often costly and unpredictable, startup costs for wind and solar are more straightforward and easily measurable. By that measure alone, companies should be going gangbusters into clean energy. But the conversation around metrics as they relate to oil and gas initiatives compared to clean energy ones can't stop there.
When we consider the returns involved when transforming an oil and gas business into clean energy, the picture changes. According to energy consulting firm Wood Mackenzie, oil exploration typically generates an 8 percent to 15 percent internal rate of return, and North American onshore oil production averages a 33 percent IRR. In contrast, wind projects tend to generate around 7 percent IRR, while solar earns 5 percent. These returns teach producers a lesson: that oil and gas are more profitable in the short-term.
Here is where the differences in bullishness between Europe and the U.S. can be most clearly defined, and those differences are an integral part of the equation. Public attitudes, government incentives and regulations in Europe are more favorable to a quicker transition. With better short-term returns, incentives slowing and an environment at the federal level that disincentivizes clean energy, it is no wonder that U.S.-based companies are slower on the draw to invest in clean energy solutions.
The U.S.: Using Deep Pockets Today to Finance Clean Energy Projects for Tomorrow
Oil and gas majors have of course always operated with the awareness that they were dealing with a limited resource. The transition to clean and renewable energy is inevitable, but companies also have a responsibility to both manage their balance sheets and keep their shareholders happy in the present. For the U.S. market, a strategy of using deep pockets today to finance clean energy projects for a secure tomorrow makes sense.
As European companies lead the charge, there are lessons to be learned about taking the long view and planning for a clean future. What do you see for U.S. companies on the road ahead? What would you do differently?
The original version of this article was first published on Saxum.
Jeff Risley is the Chief Strategy Officer for Saxum, an issues-based, marketing communication agency founded in 2003, with offices in Oklahoma City, Houston, and Tulsa. Jeff has spent his career in marketing and business development, largely focused in the energy sector, but also leading teams focused on disruptive solutions, infrastructure, place-making, criminal justice reform, and education reform. As you might guess, he's not afraid to tackle important issues in the world and he's as passionate about working to effect change as he is about helping clients realize their visions and achieve their goals. Saxum has been on the Inc. 5000 list for eight straight years, and that's an accomplishment the entire Saxum team is proud of. You can find Jeff on Twitter at @RisleyRanch and connect with him on LinkedIn here: Jeff Risley on LinkedIn or email him at jrisley@saxum.com.