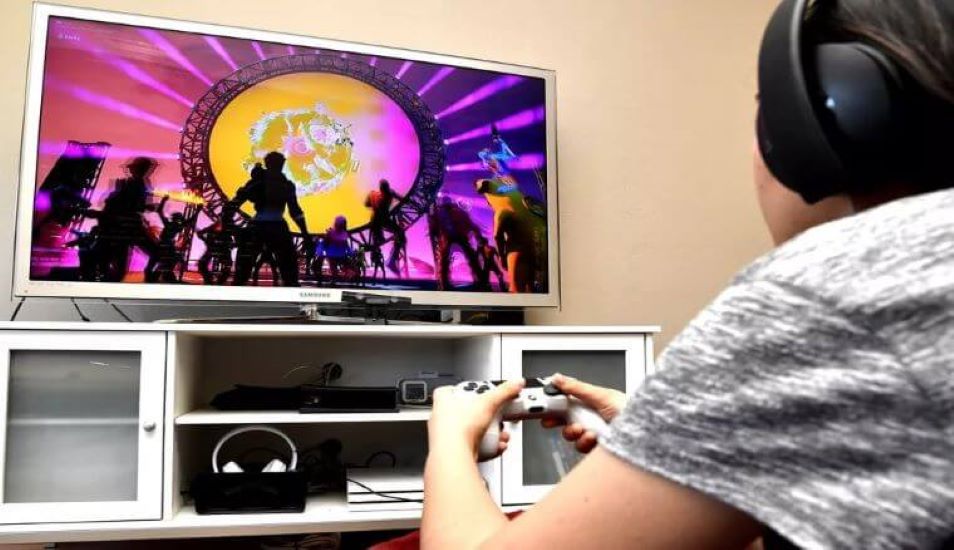 The News: In a move that is certain to impact mounting antitrust probes in the US and EU, Apple has removed Fortnite, Epic Games' popular battle royale game, from its App Store. This action follows the developer's implementation of its own in-app payment system which aims to bypass Apple's standard 30% fee.
Escalating App Store War Between Apple and Developers Likely to Bleed into Antitrust Probes in US and EU
Analyst Take: Pretty much immediately following Apple's removal of the Fortnite game from its App Store, Fortnite filed a complaint with the US District Court in the Northern District of California (the same District Court that heard original arguments by the FTC against Qualcomm). In its complaint, Epic Games accuses Apple of oppressive monopolistic practices:
"This case concerns Apple's use of a series of anti-competitive restraints and monopolistic practices in markets for (i) the distribution of software applications ("apps") to users of mobile computing devices like smartphones and tablets, and (ii) the processing of consumers' payments for digital content used within iOS mobile apps ("in-app content"). Apple imposes unreasonable and unlawful restraints to completely monopolize both markets and prevent software developers from reaching the over one billion users of its mobile devices (e.g., iPhone and iPad) unless they go through a single store controlled by Apple, the App Store, where Apple exacts an oppressive 30% tax on the sale of every app."
Apple, for its part, took a predictable tack with regard to its response, which rather effectively summarizes its theory of the case:
"Today, Epic Games took the unfortunate step of violating the App Store guidelines that are applied equally to every developer and designed to keep the store safe for our users. As a result, their Fortnite app has been removed from the store. Epic enabled a feature in its app which was not reviewed or approved by Apple, and they did so with the express intent of violating the App Store guidelines regarding in-app payments that apply to every developer who sells digital goods or services.

"Epic has had apps on the App Store for a decade, and have benefited from the App Store ecosystem – including its tools, testing, and distribution that Apple provides to all developers. Epic agreed to the App Store terms and guidelines freely and we're glad they've built such a successful business on the App Store. The fact that their business interests now lead them to push for a special arrangement does not change the fact that these guidelines create a level playing field for all developers and make the store safe for all users. We will make every effort to work with Epic to resolve these violations so they can return Fortnite to the App Store."
This comes on the heels of Apple announcing that it would not allow cloud gaming apps and game subscription services like Microsoft's xCloud, Xbox Game Pass, and Google Stadia into its iOS ecosystem, essentially walling off potential competitors, This succession of moves by Apple is likely to add heat to the fire of several antitrust probes Apple faces in the US and in the EU following complaints by developers that Apple is simultaneously abusing its market power to charge unreasonable fees for access to its app store, and undermining competition.
As nearly 75% of all in-app spending can now be attributed to mobile games, game developers appear to be leveraging antitrust probes into Apple's App Store to lower fees.
Other Pending Allegations of Apple's Anti-Competitive Behavior
Last month, we discussed how the European Commission had opened an antitrust investigation into whether or not Apple's App Store rules for developers violate EU anti-competition laws. Specifically, that an investigation appeared to focus on the mandatory use of Apple's own proprietary in-app purchase system, as well as on alleged restrictions placed on developers when it comes to their ability (or in EU parlance, their right) to inform iPhone and iPad users of alternative (cheaper) purchasing options.
The investigation had likely been triggered by a complaint filed in March with the Commission by music-streaming giant Spotify. Spotify alleged that, since Apple charges subscription-based apps a 30% fee for in-app purchases while non-subscription apps don't have to pay any fee, the iPhone company was (and is still) engaging in anti-competitive behavior.
To be clear, Spotify, is a competitor to Apple Music, Apple's own streaming service, although Spotify, with its nearly 100 million subscribers, is roughly double the size of Apple Music.
We also noted that parallel probes into Apple's business practices could be underway in the United States, as the Department of Justice and several state Attorneys General were reportedly considering similar antitrust investigations into Apple's business practices. Politico notably reported that "DOJ and the AGs have spoken to several companies unhappy with Apple's ironclad control of its App Store," and were perhaps preparing to launch an official multistate probe into the matter. Even Microsoft (NASDAQ: MSFT) had joined in the push to investigate app stores' potential antitrust violations.
Apple, for its part, had recruited the help of economists to argue that its App Store policies are not anti-competitive. Their report, which you can read here, is bookmark-worthy as a market intelligence resource, and makes excellent points. Unfortunately, the very narrow lane that it occupies may not be sufficiently broad to address the types of questions regulators and legislators are likely to probe in the EU and the US.
Is Apple's Inconsistent Approach With Devs Problematic?
Again, Apple is not an outlier in its app store fee pricing. 30% for the first year and 15% thereafter are on par with rival platforms. What is in question, however, is whether Apple's apparent selective application of said fees, and summary removal of some apps, may constitute anticompetitive behavior. In fact, Apple's position on the matter may be weaker today than it was a month ago, as evidence unveiled during a congressional hearing a few weeks ago revealed that Apple had negotiated an exemption to its otherwise standard 30% fee in 2016 to get Amazon's app on the App Store. In other words, the inconsistent manner in which Apple appears to reward and punish developers raises questions as to its motives, and the fairness of its practices.
I turn again to EU Competition Commissioner Margrethe Vestager's comments earlier this year: "It appears that Apple obtained a 'gatekeeper' role when it comes to the distribution of apps and content to users of Apple's popular devices. We need to ensure that Apple's rules do not distort competition in markets where Apple is competing with other app developers, for example with its music streaming service Apple Music or with Apple Books." Apple may be facing an uphill battle there. And while a hypothetical judgment against Apple in the EU would in no way guarantee a reciprocal judgment against Apple in the US, decisions of this type, whether favorable or not, are heard around the world.
Another potential issue for Apple, which antitrust regulators are likely to also take a closer look at, is Apple's assertion that it will not allow cloud gaming apps and game subscription services like Microsoft's xCloud, Xbox Game Pass, and Google Stadia into its ecosystem. Apple's principal reason for the policy is that it cannot individually review all of the games offered by cloud gaming platforms (like it would, theoretically, via other iOS apps) may not be strong enough to weather a thorough judicial review, especially in the EU.
Apple is Not Alone, Google Also Removed Fortnite from its Play Store
While it might be natural to wonder if perhaps the Android ecosystem, particularly given how well equipped it is to handle mobile gaming, might take advantage of the hardline stance taken by Apple, the answer, sadly, is no. Google also kicked Fortnite off its Play Store, citing similar reasons as Apple. Whether or not Google has exposed itself to at least some of the same antitrust scrutiny as Apple remains to be seen, but it stands to reason that any injunction against Apple, should Apple not ultimately prevail in its legal battle to run its App Store as it sees fit, would be applicable to the Google's Play Store as well.
This Feud Abandons Gamers at a Time When App Ecosystems Should be Courting Them
The saddest part of this escalating feud between developers, platform companies, and regulators, is that it abandons gamers at a time when the iOs and Android ecosystems should be working hard to court them. Online gaming has grown into a massive business in the last decade, reaching roughly $150 billion dollars in annual sales this past year, and growing at a rate of over 10% YoY. Mobile gaming has outpaced both PC gaming and console gaming, and now accounts for over half of all gaming revenues worldwide.
The catch though, is that last year, roughly 2.5 billion people — nearly ⅓ of the world's population — and half of all mobile app users played mobile games, propelling mobile game revenues to amount to nearly 75% of all in-app spending. And 30% of that revenue is what Apple and Google are fighting to capture, "at the expense," some would argue, of game developers.
It appears that game developers eager to renegotiate the terms of their agreements with Apple (and probably Google), are pushing for antitrust probes into their business practices to perhaps force a renegotiation of sorts, that would allow Apple and Google to capture some of that in-game revenue, but under terms more favorable to game developers. Whether Apple and Google will take the bait is uncertain at this juncture, but what we can be certain of is that Apple will have to defend its App Store practices in Europe and the United States before long, and the outcome is not as clear as pundits might think.
FRAND Disputes are Contract Disputes in the US, but the EU is a Whole Different Story
One glimmer of hope remains, however, if not in US District Court, at least on appeal, and specifically with the 9th Circuit, where an appeal filed by Apple (should it weather a negative judgment in the Northern District of California) would be heard. In its decision in FTC v Qualcomm this month, the 9th Circuit essentially reaffirmed that FRAND (Fair, Reasonable, and Non-Discriminatory) disputes are contract disputes, not antitrust disputes. This means that an antitrust judgment against Apple in district court based on FRAND arguments appears likely to be vacated by the 9th Circuit upon appeal. That is something to keep in mind when trying to map the trajectory of Fortnite's complaint, mentioned at the start of this article. Europe, however, is another animal altogether, with very different antitrust standards, and both Apple and Google, should they be proven to be using their market power to undermine competition in the mobile gaming market, are likely to encounter far more friction there, as Google discovered not so long ago over its advertising practices. If the European Commission applies the same principles to Apple's App Store policies and behaviors, Apple could be looking at hefty fines, and both Google and Apple could find their online revenue streams jeopardized by such a judgment.
Futurum Research provides industry research and analysis. These columns are for educational purposes only and should not be considered in any way investment advice.
Read more analysis from Futurum Research:
Apple Antitrust Probes Heat Up 2020 For The IPhone Giant As It Faces Scrutiny In The EU And US 
Privacy Pros And Cons As Apple And Google Look Into Using Data To Trace COVID-19 
Apple WWDC20 Means Updated IOS And A Mac Overhaul
Image Credit: The Verge
The original version of this article was first published on Futurum Research.
Senior Analyst at @Futurumxyz. Digital Transformation + Tech + Disruption. Author, keynote speaker + troublemaker. Opinions are my own. I like croissants.