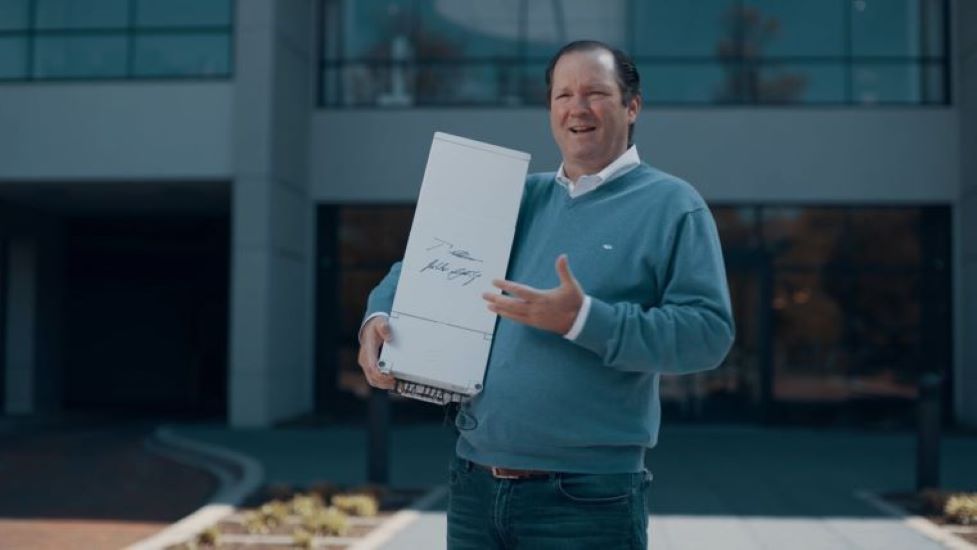 The News: Ericsson has delivered the first U.S. manufactured 5G base station to Verizon. Verizon is the first U.S. communications service provider (CSP) to receive a 5G base station manufactured at Ericsson's new 5G production factory in Texas. The delivery is a significant milestone as Ericsson continues to strengthen its U.S. capabilities in 5G research, design, manufacturing and service delivery. The 5G base station delivered to Verizon is the millimeter-wave (mmWave) Street Macro solution, which is key to Ericsson's 5G portfolio for North American customers. Read the full Ericsson press release here.
Ericsson's 5G Supply Chain Milestone Validates Verizon's Confidence in mmWave
Analyst Take: Ericsson's USA 5G Smart Factory in Texas is swiftly raising its profile by providing 5G supply chain assurances to CSPs in the U.S. In particular, Ericsson successfully delivered the first U.S. sourced bases station, the mmWave Street Macro solution, an integral component of the Ericsson Radio System portfolio directed at accelerating 5G coverage in the challenging urban settings of North American metros, to Verizon. With the solution's delivery, Ericsson further raises Verizon's mmWave profile, despite some industry detraction regarding Verizon's mmWave plans.
To review, mmWave is the band of radio frequencies in the electromagnetic spectrum between 30 GHz and 300 GHz. mmWave is the high-frequency, short-range mobile network technology that is well-suited to play a major role in the acceleration and popularization of 5G deployments, showcasing 5G service capabilities. However, a broad, mass-scale 5G network in the U.S. requires the deployment of hundreds of thousands of new cell sites, each one configured into backhaul connections supported by a vast mesh of new optical transport and routing equipment.
To Verizon's network planning and marketing credit, the carrier has invested extensively in its mmWave capabilities. Verizon touts its dense and fast-expanding fiber infrastructure provides the technical foundation needed to mass-scale its 5G Ultra Wideband (UWB) services. In addition, Verizon highlights how it has spent years installing small cells in densely developed urban environments, as small cells are key to strengthening coverage and data transfer speeds that optimize customer 5G device performance.
mmWave can carry massive amounts of data at very high speeds with minimal latency, accommodating massive surges in data demand from customers. LTE, dense WiFi, and even sub-6GHz 5G networks lack mmWave's immense scaling and bandwidth capabilities. In particular, mmWave is targeted at smart spaces, such as densely packed, high-attendance sporting and music venues where large increases in data demand are common. Obviously, the global COVID-19 pandemic has delayed the use case warrant for targeting smart spaces, however as the pandemic recedes, 5G mmWave is poised to revitalize the smart space use case.
Ericsson Boosts Verizon's 5G mmWave and its own 5G Portfolio Prospects
Verizon is 5G mmWave's top proponent. While AT&T and T-Mobile support mmWave in select areas, Verizon is investing heavily in mmWave, betting the technology will prove a significant differentiator for supporting and monetizing emerging consumer and business uses cases such as smart space environments. Verizon uses mmWave to help underpin its 5G UWB service and brand, which for instance is available in parts of 15 NFL stadiums and indoor arenas. To further buttress its mmWave investments, Verizon is aiming to make its 5G UWB service more accessible in indoor locations, where mmWave penetration can struggle, by providing purpose-built extenders.
The Verizon relation enables Ericsson to fortify the defense of its 5G market position in North America against established base station rivals Nokia and Samsung as well as open RAN specialists such as Mavenir and Altiostar. Ericsson also builds its credentials in countries and regions that are prioritizing supply chain stability and security for their 5G network builds, providing a notable differentiator against China-based suppliers Huawei and ZTE.
Regardless, Ericsson and Verizon do need to keep a close eye on emerging ecosystem support for mmWave capabilities on devices (i.e., smartphones). At the chip level, Qualcomm is supporting mmWave within its Snapdragon 765 and 865 offerings, although OEM handset suppliers and their partners still need to integrate additional circuitry and antennas and engage in extensive testing and network certification to advance 5G mmWave mass-market availability.
Verizon has the corporate and channel resources to make mmWave an integral component of 5G service deployments in the U.S. Ericsson benefits by demonstrating its supply chain reliability in meeting Verizon's 5G mmWave requirements in the vital base station domain. If nothing else Verizon can depend on Ericsson's supply chain stability as it rolls out its UWB services and demonstrate the viability and competitiveness of mmWave-based 5G use cases.
Futurum Research provides industry research and analysis. These columns are for educational purposes only and should not be considered in any way investment advice.
Other insights from Futurum Research:
Ericsson's USA 5G Smart Factory: 5G Supply Chain Maverick
Ericsson Automated eSIM Solutions Makes Activation of Samsung Devices a Breeze
Qualcomm Delivers a Big Q3 Powered by 5G and Licensing Agreements
Image Credit: Ericsson
The original version of this article was first published on Futurum Research.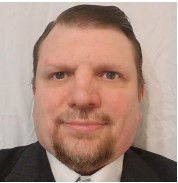 Ron is an experienced research expert and analyst, with over 20 years of experience in the digital and IT transformation markets. He is a recognized authority at tracking the evolution of and identifying the key disruptive trends within the service enablement ecosystem, including software and services, infrastructure, 5G/IoT, AI/analytics, security, cloud computing, revenue management, and regulatory issues.