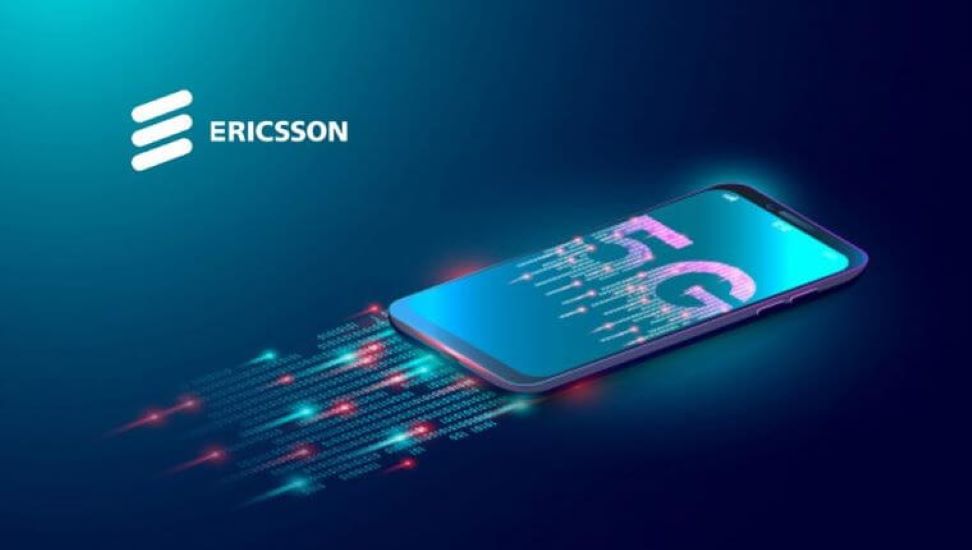 The News: The November 2020 Ericsson Mobility Report estimates that by the end of this year, more than 1 billion people – 15 percent of the world's population – will live in an area that has 5G coverage rolled out. In 2026, 60 percent of the world's population will have access to 5G coverage, with 5G subscriptions forecast to reach 3.5 billion.
Ericsson has raised its year-end 2020 estimate for global 5G subscriptions to 220 million, as service providers continue to build out their networks. The increase is largely due to rapid uptake in China, reaching 11 percent of its mobile subscription base. This is driven by a national strategic focus, intense competition between service providers, as well as increasingly affordable 5G smartphones from several vendors. Read the full Ericsson Press Release.
Ericsson Mobility Report: China's Huge 5G Subscriber Count Lead is No Cause for Alarm
Analyst Take: Ericsson released its November 2020 Ericsson Mobility Report touting 5G's progress in 2020 and 5G's bright horizons beyond 2020. Among the key takeaways is that the pace of introducing new 5G functionality increased in 2020 across both the network and device domains amidst the global C-19 pandemic and geopolitical uncertainties emanating from U.S.-China trade frictions. This progress attests to the resiliency of the 5G ecosystem during its nascent stage, including supply chain durability and sustained investment prioritization by major ecosystem players such as mobile network operators (MNOs) and 5G equipment suppliers.
In addition, the Ericsson Mobility Report forecasts 220 million worldwide 5G subscriptions by the end of the year, with China accounting for 175 million of the total (i.e., 80%). China's sizable lead in the early 5G subscriber count has been a source of consternation for U.S. and U.S.-allied policymakers who cite the lead as evidence of China winning the 5G "arms race".
However, I believe it must be noted that in many cases the user's phone in China can have a 5G logo but no actual 5G coverage. In other words, the display is 5G but the experience remains at 4G/LTE, as users are not directly connected to the 5G network and are unable to make native 5G calls. Also in many cases users are communicating in non-standalone (NSA) environments on the edge of multiple cells, entailing frequent handover between 4G and 5G, resulting in increased latency and a diminished user experience.
Like most mobile operators across the planet, China's CSPs are using 5G NSA implementations, blending existing LTE network control functions, such as signaling, with the new build 5G NR (new radio) network for user plane applications, in order to jump start their 5G deployments, offering enhanced mobile broadband (eMBB) services with higher bandwidth and lower latency capabilities in relation to 4G/LTE. The use of NSA prepares the groundwork to ultimately offer standalone (SA) 5G, allowing MNOs to phase out NSA complexities and limitations and deliver users a fully virtualized, cloud native architecture to mass scale innovative services such as Critical IoT and premium cloud gaming.
Of note, China's early wide-scale 5G deployments are confirming that 5G base stations will demand greater levels of power consumption with nearly one-third of cell sites reportedly lacking sufficient power. As a result, I anticipate MNOs will assign top prioritization to power consumption and energy efficiency metrics and differentiators in selecting 5G gear including RAN and cell site technologies, on par or even ahead of more traditional criteria such as scalability and performance.
Understood in the proper context, I view China's early lead in 5G subscription counts as not cause for alarm among 5G decision makers outside of China in terms of geopolitical and economic competitiveness advisements. This does not deny that China's 5G moves need to be monitored closely on a constant basis due to major considerations such as national security and supply chain integrity, however the 5G race is a marathon and not a sprint and it's way too soon to declare China's ecosystem an early winner in the contest.
Ericsson Mobility Report: The Rise of Critical IoT Affirms 5G's Society-wide Influence
I see the Ericsson Mobility Report's confirmation that Critical IoT (Internet of Things) will be introduced in 5G networks as a solid indicator that 5G will truly mature from offering bandwidth/latency improvements over 4G/LTE (i.e., eMBB) to becoming a technology that fuels society-wide innovation. Specifically, Ericsson defines Critical IoT as intended for time-critical applications that demand data delivery within a specified time duration with a certain guarantee; for instance, data delivery within 50ms with 99.9 percent certainty (reliability). In addition, there are four fundamental time-critical use case categories that are common across various verticals; real-time media, remote control, industrial control, and mobility automation.
To clarify, Critical IoT applications demand a different set of requirements from Massive IoT. Massive IoT pertains to monitoring huge numbers of devices and sensors deployed over large areas and are typically battery-run and communicate primarily through small data transmissions on an intermittent basis. Massive IoT applications can include wearables, connected cars, smart homes, and smart cities.
For Critical IoT, the volume of devices is substantially less, while the demand for reliability is more exacting. Critical IoT connectivity is well-suited for a wide range of time-critical use cases across most industry verticals, such as public safety, telemedicine, health monitoring, factory automation, and other time-sensitive remote operations, which I see CSPs as being in the best competitive position to drive and monetize.
Critical IoT's projected rise puts a premium on IoT security in 5G environments. As a result, I anticipate the IoT security opportunity will grow rapidly and become integral to the long-term success of 5G-IoT implementations. Already in 2020 the share of IoT infections has increased 100% in relation to 2019, now surpassing Android devices. For instance, Critical IoT platform suppliers must provide purpose-designed identity and access management to IoT devices and applications to assure their secure access to network resources.
As such I expect IoT security certification to take on greater importance in accelerating Critical IoT and overall IoT adoption. For example, the PSA Certified framework offers an approach for securing connected devices, from analysis to security assessment and certification. The framework provides the standardized resources needed to resolve the expanding fragmentation of IoT requirements and render security as essential to Critical IoT product development.
Ericsson Mobility Report: FWA is a Real Deal
The Ericsson Mobility Report substantiates that the number of CSPs offering fixed wireless access (FWA) is growing. In fact, almost two-thirds of CSPs now have an FWA offering. Of note, FWA connections are forecast to grow more than threefold and reach more than 180 million by the end of 2026, accounting for around a quarter of total mobile network data traffic.
There are sound technical and business reasons for FWA's growing popularity. I see FWA advancements in antenna design, wavelength propagation, and beam forming yielding improved total cost of ownership (TCO) benefits as well as strengthening the business case from improved economics. FWA provides a viable alternative to cable, DSL, and fiber since gaining right-of-way to dig trenches drives up fixed access costs and/or providing fixed access is cost prohibitive due to considerations such as distances, physical barriers, and local conditions.
I foresee emerging spectrum such as CBRS (Citizens Broadband Radio Service) spectrum in the 3.5GHz-3.7GHz range as well as mmWave spectrum in the 30GHz-300GHz range as contributing to accelerating FWA deployments, especially in reaching facilities and residences that are underserved or unserved by existing fixed access services.
Ericsson Mobility Report: Key Takeaways
The Ericsson Mobility Report is essential to understanding the current state of the worldwide 5G market, particularly since it pinpoints the most important developments in 5G backed with insightful and concise data. The report affirms that 5G is forging ahead across the planet despite the uncertainties of the C-19 pandemic and geopolitical tensions affecting supply chains.
I believe the report plays a critical role in giving Ericsson a prominent role in the overall 5G market, by helping to capture mind share for its brand as well as informing the key decision making across the entirety of the 5G ecosystem needed to power 5G deployments. The key takeaways, including the validation of the FWA business case, Critical IoT's rising prominence, rapid expansion of 5G subscriber counts, and 5G SA's progress, to name a few, all provide solid evidence that 5G is ready to play a prominent role in not only yhe evolution of mobile networks but also society as a whole.
Futurum Research provides industry research and analysis. These columns are for educational purposes only and should not be considered in any way investment advice.
Other insights from Futurum Research:
Ericsson's 5G Supply Chain Credentials are Fortified with Breakthrough Delivery of 5G mmWave Base Station to Verizon
Cybersecurity and the IoT Today: The Importance of Being PSA Certified – Futurum Tech Webcast Interview Series
Report: Huawei and Chinese Government Allegedly Working Together to Undermine 4G, 5G Network Equipment Competitors in Key Markets
Image Credit: Wccftech
The original version of this article was first published on Futurum Research.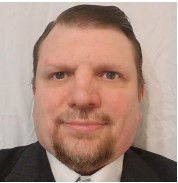 Ron is an experienced research expert and analyst, with over 20 years of experience in the digital and IT transformation markets. He is a recognized authority at tracking the evolution of and identifying the key disruptive trends within the service enablement ecosystem, including software and services, infrastructure, 5G/IoT, AI/analytics, security, cloud computing, revenue management, and regulatory issues.