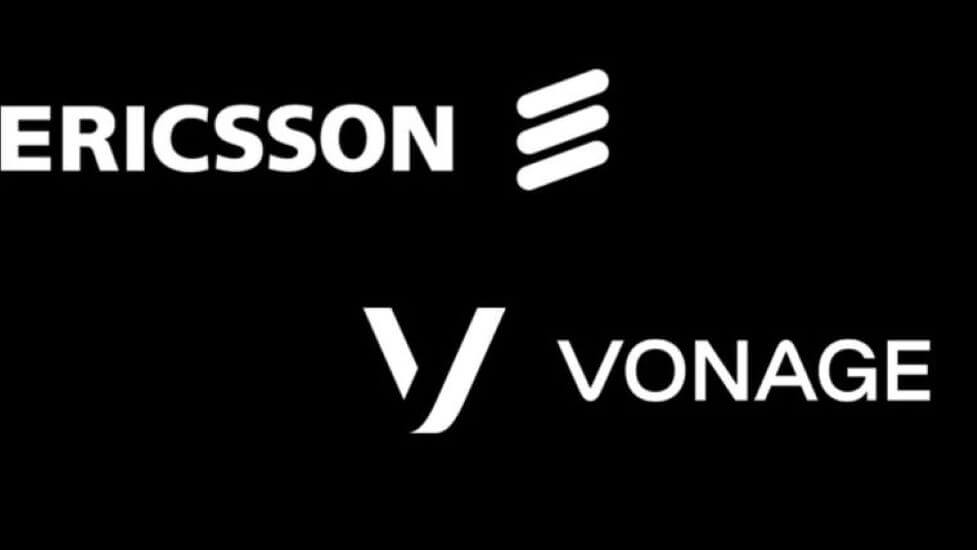 The News: Ericsson has entered into an agreement to acquire Vonage Holdings Corp. for USD $21 per share. This represents a total acquisition price of approximately USD $6.2 billion (Enterprise Value). The merger agreement was approved unanimously by the Board of Vonage. The transaction builds upon Ericsson's stated intent to expand globally in wireless enterprise. Read the Ericsson Press Release here.
Ericsson Goes Long on Open Network Innovation with $6.2 Billion Acquisition of Vonage
Analyst Take: Ericsson makes a giant stride in advancing its wireless infrastructure proposition with the $6.2 billion takeover of Vonage. Ericsson is emphasizing Vonage's Vonage Communications Platform (VCP) as the key factor and centerpiece for entering into the agreement to acquire Vonage. The cloud based VCP serves over 120,000 customers and more than one million registered developers.
Ericsson is keen on using the Applications Programming Interface (API) platform embedded in VCP to enable the developer community to assimilate Communication Platform as a Service (CPaaS) capabilities, such as video, voice, and messaging, into programmable networks, products, and applications without reliance on back-end infrastructure or interfaces.
In the announcement, Ericsson identifies that the CPaaS market segment is expected to reach $22 billion by 2025, growing at a 30% annual clip. I view these growth expectations as warranted as digital workforce and B2B applications take off in the post-pandemic era and the 5G ecosystem gains more maturity and expanding developer support over the next four years. In combination with its 5G portfolio assets and expertise, I expect that Ericsson can drive broader developer support for open network APIs, enhancing and improving the overall user experience in areas like extended reality (XR) and augmented reality (AR) as well as advancing communication service provider (CSP) monetization of enterprise wireless and 5G use cases.
VCP also supports Contact Center as a Service (CSaaS) and Unified Communications as a Service (UCaaS) solutions. VCP delivers about 80% of Vonage's total revenues and delivered revenue growth of more than 20% in the three-year period to 2020, providing the basis for Ericsson's expectations to ultimately create a worldwide platform for open network innovation, based on Ericsson and Vonage's complementary portfolios.
Why CPaaS Technology is Playing a More Prominent Role in Wireless Enterprise and 5G Innovation
Ericsson's acquisition of Vonage follows on Mavenir's acquisition of Telestax in August 2021. The key aspect of that deal is Mavenir's view on where it sees the integration of the Telestax CPaaS technology into the Mavenir Engage platform playing a more influential role in the 5G ecosystem. Mavenir President and CEO Pardeep Kohli sees Communications Platforms, including CPaaS, becoming integral in driving communications service provider differentiation goals selling into the enterprise space.
Specifically, 5G and API enablement are instrumental to unlocking enterprise value across verticals such as IoT, Smart Cities, and Automotive, as well as providing turnkey applications and boosting use case networking for logistics, fleet management, AI/ML chatbots, voice biometrics verification, immersive commerce/entertainment, and additional use cases. As a result, I see Mavenir having a slight time to market advantage in locking down CPaaS technology and targeting the CSPs as the primary channel for using CPaaS to sell more innovative 5G services across the enterprise realm, especially since Ericsson posits that the full integration of VCP and Ericsson portfolio assets into a global platform for open network innovation for CSPs to take advantage of is a long-term goal.
Ericsson is tying the Vonage acquisition to the completion of its $1.1 billion acquisition of Cradlepoint in September 2020, swiftly bolstering the company's wireless edge WAN 4G and 5G enterprise portfolio. With the new acquisition, Ericsson enters the heavily crowded CPaaS market segment that already includes established independents like Twilio, Plivo, MessageBird, Infobip, Sinch, and Bandwidth.
I see Ericsson's entry as introducing a new heavyweight player in the CPaaS market segment as well as the closely related UCaaS and CCaaS segments. For instance, Microsoft has already unveiled Azure Communication Services, which offers capabilities such as video calling and messaging using the same infrastructure as Microsoft Teams.
Cisco completed its $730 million purchase of CPaaS specialist IMImobile earlier in the year and has already advanced the incorporation of IMImobile's cloud-based messaging APIs within the Webex platform, including supporting customers in developing their contact center workflows while minimizing coding overhead. Moreover, Amazon provides a software development toolkit (SDK) for its Chime communications platform that targets enabling developers to cultivate and embed capabilities, including video and screen sharing, into business applications using Chime technology.
Within the UCaaS segment, RingCentral unveiled it will pay $650 million to Mitel to acquire intellectual property rights and patents covering network and call management, security, and infrastructure. On the Mitel side, the company will invest $200 million in equity in RingCentral. Additional developments, product enhancements, and joint technologies will begin in the first half of 2022, and I anticipate we will see the impact of this partnership play out for years to come as the UCaaS market continues to expand through the evolving post-pandemic digital workforce landscape.
Key Takeaways on Ericsson's Acquisition of Vonage
I believe Ericsson is making the right bet in identifying CPaaS as well as UCaaS and CCaaS as ripe for enabling developers to accelerate enterprise digitization by harnessing advanced APIs that use built-in 5G capabilities such as ultra-reliable low latency communications (ULRRC), network slicing, and industrial Internet of Things (IoT) diversification. The acquisition of Vonage can enable Ericsson to use CPaaS technology to swiftly expand its wireless enterprise market presence and influence by unleashing developers to take advantage of 5G and 4G capabilities by using open network APIs to accelerate innovation across an expanding range of use cases and applications.
Disclosure: Futurum Research is a research and advisory firm that engages or has engaged in research, analysis, and advisory services with many technology companies, including those mentioned in this article. The author does not hold any equity positions with any company mentioned in this article.
Other insights from Futurum Research:
Mavenir Acquires Telestax to Expand 5G Monetization Opportunities through CPaaS Tech
Why Qualcomm and Ericsson Demonstrating the First 5G New Radio Call on CBRS Spectrum is a Big Deal
Mitel and RingCentral Announce New Strategic Partnership Which Could Have Lasting Impact on UCaaS Market
Image Credit: UC Today
The original version of this article was first published on Futurum Research.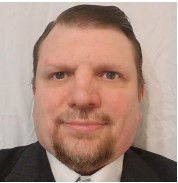 Ron is an experienced research expert and analyst, with over 20 years of experience in the digital and IT transformation markets. He is a recognized authority at tracking the evolution of and identifying the key disruptive trends within the service enablement ecosystem, including software and services, infrastructure, 5G/IoT, AI/analytics, security, cloud computing, revenue management, and regulatory issues.