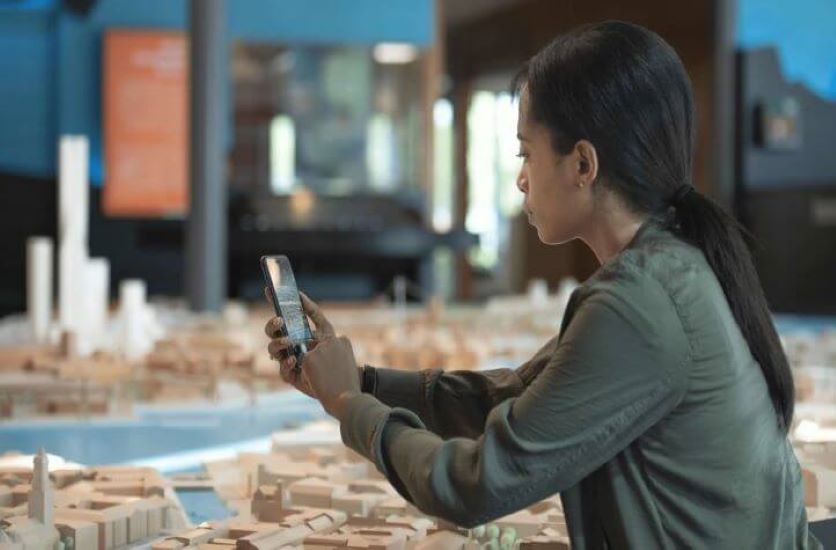 The News: The Ericsson automated eSim solutions makes the activation of Samsung devices a breeze. Being hailed as an "industry first entitlement server solution for on-device eSIM subscription activation," the automated e-SIM solutions for smartphones works without QR-codes and is currently offered with the Samsung Galaxy S20 and Galaxy Z Flip smartphones. This eSIM entitlement server solution, combined with the Ericsson eSIM solution launched in January 2020, is intended to deliver a better customer experience and fully automated eSIM subscription management.
Ericsson's eSIM solutions are comprised of the Ericsson Secure Entitlement Server and the Ericsson eSIM manager (SM-DP+ server, Subscription Management Data Provisioning). The Ericsson Secure Entitlement Server enables on-device eSIM subscription activation for smartphones without using QR codes while the Ericsson eSIM Manager provides automated device and subscription orchestration. The solution is interoperable with smartphones and other devices and the company reports it is in the process of deploying the solution with several service providers. Read more at the Ericsson press room.
Ericsson Strengthens the Business Case for Accelerated Consumer eSIM Adoption
Analyst Take: Ericsson's latest eSIM innovations are clearly designed to make it easier for customers to activate subscriptions on device, eliminating the old school QR code process that could easily be described as both onerous and time-consuming.
As mentioned in the release, the Samsung Galaxy S20 and Galaxy Z Flip products are kicking off this feature, with agreements with other service providers and interoperability with more smartphone devices surely to follow.
Why does this matter? For Ericsson, unveiling its entitlement server was an important step, as the company needed to bolster its overall Ericsson eSIM solutions enabling operators to extend automated eSIM subscription management to their growing smartphone customer base.
For Samsung, supporting Ericsson's automated eSIM capabilities was an equally important move, allowing the company to further differentiate its recently launched Galaxy S20 and Galaxy Z Flip products against a tightly crowded field of high-end smartphone alternatives, including Apple.
With four cameras, AI-powered capabilities and a crazy 100x Space Zoom, as well as the 8K video capture and playback on the Galaxy S20 device, the automated eSIM feature adds more sizzle and time-to-market benefits to further distinguish the product in the rapidly growing 5G smartphone segment where Apple currently lacks an offering.
Equally important, with this move Samsung counters Apple's longer support of eSIM capabilities (as well as Google and Motorola's), ongoing since the launch of the 4G/LTE iPhone XR and XS in 2018.
The pricing of Samsung's Z Flip is almost $1,400 USD which could prove a hurdle for a device that has some serious cool factor, but not as much of a powerhouse as the top of the line S20 Ultra 5G. It does, however, beat the price and the specs of the new RAZR flip that was recently debuted, taking a mighty wind out of the sail of the RAZR.
Overall, both devices are currently positioned to proudly tout best in class CPUs, GPUs, ISP and on device AI.
Next Moves for Ericsson and Samsung
What are the next best moves for Ericsson and Samsung? I believe Ericsson needs to expand ecosystem support of its automated eSIM capabilities. This can prove crucial in establishing an even firmer foothold in the burgeoning 5G infrastructure market, making inroads by key rivals Nokia, Huawei, and ZTE at Ericsson's expense more difficult.
I also see Ericsson leveraging its automated eSIM technology to augment its influence in driving operator 5G consumer deployments. Ericsson cited its recent ConsumerLab report indicating robust consumer demand for eSIM services, with 94 percent of respondents willing to pay extra to connect more devices to their current subscription plan, and 86 percent hoping for "try and buy" offerings. By enabling operators to monetize their eSIM implementations in 5G consumer environments, Ericsson bolsters its overall 5G proposition in addition to its eSIM portfolio.
I envision Samsung using its new support of consumer eSIM support to gather more strength in the commercial space. 5G has the potential to be a trigger for greater adoption, and provides Samsung expanded opportunity to promote its Samsung Knox for mobile device management in this regard.
Ericsson and Samsung Riding the eSIM Wave
In order for 5G to succeed as a transformational global technology, broad eSIM adoption is a requisite. On the consumer side, physical SIM cards are being replaced by embedded SIMs (eSIMs) in mobile devices. For example, support for eSIM-enabled smartphone shipments are expected to exceed 225 million in 2020 alone, with more than 500 million projected by 2025.
Through eSIM, consumers will be able to manage new subscriptions as well as transfer existing ones to eSIM-enabled devices in seconds, avoiding the inconvenience and cost of visiting a retail store. For Ericsson and Samsung, eSIM support boosts their 5G consumer credentials but also can prove critical in influencing enterprise 5G adoption plans, especially where bring-your-own-device (BYOD) policies are implemented.
Broad eSIM support also aligns with bolstering IoT adoption in both the consumer and industrial segments. Without eSIM, IoT growth will stall where replacing and upgrading physical SIM cards is even more complex and cost prohibitive. Ericsson and Samsung instantly increased their eSIM credentials as both firms are now solidly positioned to exert greater influence in the global 5G-IoT market.
Futurum Research provides industry research and analysis. These columns are for educational purposes only and should not be considered in any way investment advice.
Other insights from the Futurum Team:
Samsung Unpacked Reveals Next Wave of Mobile Innovation
Ericsson Enlists AI to Galvanize Energy Infrastructure Operations
Qualcomm and Ericsson Ready for the Next Phase of 5G Commercialization
Image Credit: Ericsson
The original version of this article was first published on Futurum Research.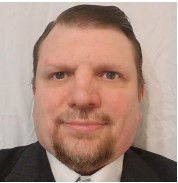 Ron is an experienced research expert and analyst, with over 20 years of experience in the digital and IT transformation markets. He is a recognized authority at tracking the evolution of and identifying the key disruptive trends within the service enablement ecosystem, including software and services, infrastructure, 5G/IoT, AI/analytics, security, cloud computing, revenue management, and regulatory issues.