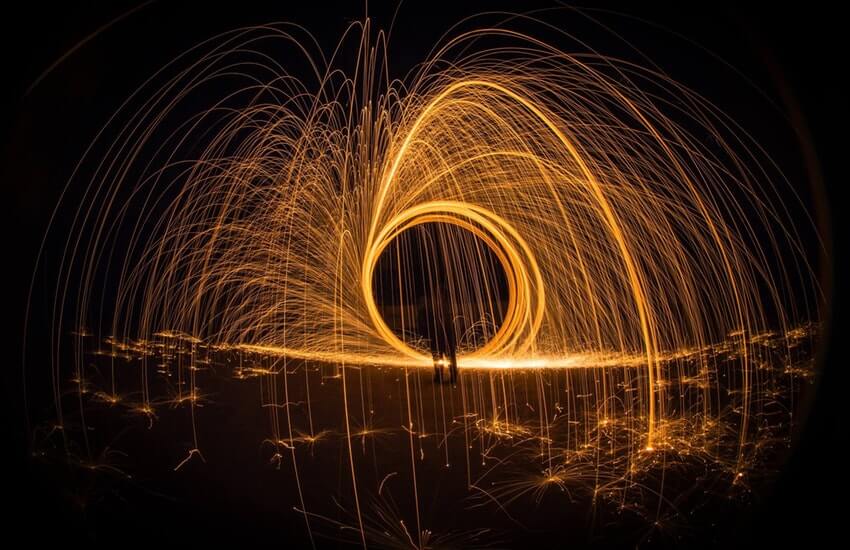 Over the past few years, technology has been advancing at a rapid pace. While developments continue to exceed our expectations, predicting what's next, and when it'll arrive is becoming increasingly difficult. Looking into the future, there are several exciting emerging tech trends for 2019. Here's a quick look at a bit of what's (possibly) to come.
Emerging Tech Trends for 2019
Blockchain
What's most exciting about blockchain technology is its vast potential. Originally developed for cryptocurrency, blockchain is projected to expand into numerous industries to serve a number of tasks. With the increasing prevalence of data breaches and cyber attacks, the need for improved privacy protection is greater than ever. Blockchain is a natural solution to this threat due to its ability to provide incorruptible, encrypted recordkeeping. Records can be easily verified, and transactions can be traced without the need for a third party. As the ball has already started rolling, we can expect to see blockchain expand into government, healthcare, manufacturing, real estate, and more. This expansion will contribute to Garter's prediction of blockchain creating $3.1T in business value by 2030. Blockchain is predicted to also play a big role in HR, which you can read more about here: Blockchain's Role in HR and the Future of Work.
Machine Learning and Automation
By 2022, the machine learning market is expected to grow to $8.81 billion. The high demand for automation and machine learning capabilities across industries is influencing the rapid pace at which this technology is growing. Forecasts for these technologies include 10 percent of new vehicles having autonomous level four driving capabilities by 2021, a giant jump from just one percent in 2017.
If you're interested in more on that front, here's a great read from TechEmergence: The Self-Driving Car Timeline, Predictions from the Top 11 Global Automakers, For reference, when speaking about true "self-driving" cars, most references are to level 3 and level 4 capabilities, which are outlined in the graphic below:
Possibilities for applications of machine learning and autonomous technology appear limitless at this point, and it's no surprise machine learning jobs are ranking among the top emerging jobs, with nearly 2,000 job listings posted on LinkedIn. 2019 and beyond can certainly expect a lot more automation and much smarter devices.
Smart Spaces
The number of IoT devices is predicted to reach 30 billion by 2020. Connected homes, offices, and shopping centers known as smart spaces are the future of physical and digital environments. As technology continues to further integrate itself into our daily lives, connected, intelligent and autonomous ecosystems will likely become a societal expectation. Looking further into the future, the idea of smart cities, where businesses and residences are designed using the IoT is the optimal example of a smart space. These smart cities are defined by Garter as communities designed using intelligent urban ecosystem frameworks, with all sectors linking to social and community collaboration.
Immersive Experiences
Augmented and virtual reality continue to rank high on the list of emerging tech trends for 2019 and that's because they are used to create immersive experiences, which are an important part of customer experience overall. B2C interactions are going to be experiencing big change as a result, as, no doubt, will B2B interactions. The concept is based on the mixing of human capabilities with augmented and virtual realities to alter how people perceive their surroundings in the digital world. While there are many examples of this, two easy ones are the fact that this technology will enable shoppers to experience an offering before making a purchase and in the workplace, employers will be able to use it to better engage remote employees.
These developments among others are leading the way to a bright and innovative future. While there is still a long way to go in deploying much of this technology, the potential is certainly there. Emerging tech trends for 2019 will likely show great momentum in technological advancement as there is surely more to come.
Other resources on this topic:
Futurum Research: Daniel Newman's Top Digital Transformation Trends of 2019
Three Ways the Iot Will Impact You Without You Even Knowing
Maddie Davis is co-founder of Enlightened Digital and a tech-obsessed female from the Big Apple. She lives by building and redesigning websites, running marathons, and reading anything and everything on the NYT Best Sellers list.