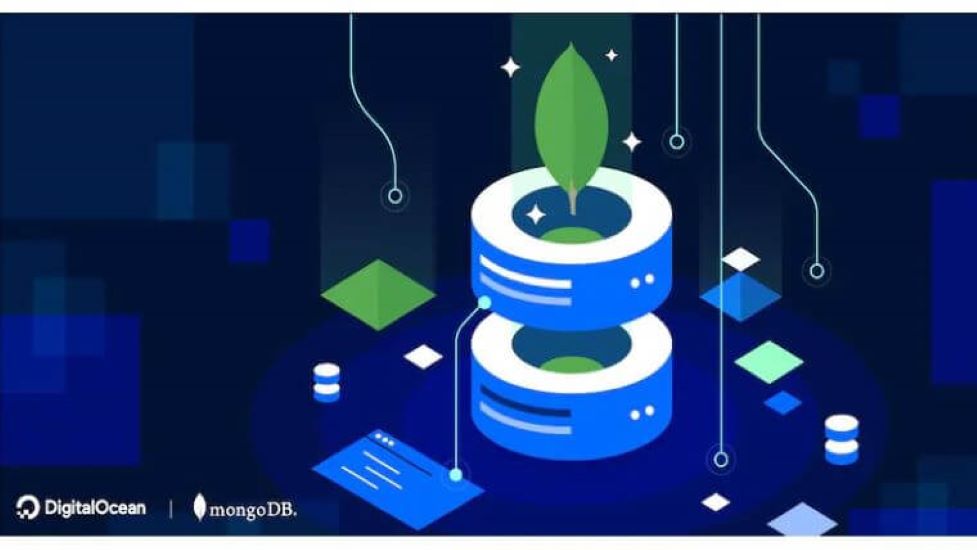 The News: DigitalOcean announces Managed MongoDB, its database as a service offering at its Deploy virtual event. The Digital Ocean Managed MongoDB database service will be made available primarily to application developers and small-to-medium businesses (SMBs). Read the announcement from DigitalOcean here.
DigitalOcean Announces Managed MongoDB Database-aaS Offering
Analyst Take: It's a given that data is the holy grail for cloud providers. And if a cloud provider can get a client to move their data to their platform, then a host of other applications and middleware layers that access that data will follow suit. Major hyperscale providers such as Microsoft and AWS are focusing in this space, as is of course the database market share leader, Oracle. With this in mind, this announcement by DigitalOcean and MongoDB is in line with where the market is already heading.
What is interesting to me here is the focus by DigitalOcean on developers and the SMB market — the company is clearly being decisive about where it sees its space in the cloud landscape. Based on Atlas, a similar service that MongoDB already provides, the DigitalOcean Managed MongoDB service makes it simpler and easier for organizations to consume a database-as-a-service (DBaaS) offerings as part of the monthly billing statement from their cloud service provider. There is no shortage of DBaaS options these days from the hyperscalers, database vendors, or other market participants, however, DigitalOcean is gambling that its managed MongoDB service will not only extend the appeal of its cloud service to developers, but also to SMBs that are looking for less costly alternatives to the three hyperscale cloud service providers and the likes of Oracle.
Organizations Shift to Consuming Databases as a Service
Organizations are increasingly starting to show a preference for consuming databases as a service rather than continuing with the legacy model of deploying IT staff to host and manage databases themselves. "That shift reflects the increased influence of developers who are now assuming more responsibility for managing applications on an end-to-end basis" said DigitalOcean CTO Barry Cooks. Many of those developers would rather spend more time writing code than managing a database, he added. "There's less interest in operations," he said.
The DigitalOcean Managed MongoDB service will focus on managing the database layer, and the service will automatically update MongoDB whenever a new release becomes available. DigitalOcean is also planning to offer backup and recovery, along with high availability and other security capabilities.
MongoDB already has a strong focus on developers who prefer to download an open source database to build their applications. In addition to not having to pay an upfront licensing fees, in many cases developers don't need permission from a centralized IT function to download a database. However, once that application is deployed in a production environment, someone will have to manage the database.
The Road Ahead: The Evolution of the DBA, Along with Hardware and Software Infrastructure
I believe the growing importance of DBaaS offerings will impact the traditional database administrator (DBA) role, as the basics will be handled by the cloud providers at scale. I don't see the DBA role disappearing, but rather evolving. Another issue at play here is that developers are increasingly deploying databases without involvement from the operations and database teams. If the application they are developing scales to the point where the skills of a DBA might be required, developers would rely on a DBaaS platform as an alternative. While this may be okay for some database deployments in non-regulated industries or where security is not of too much of a concern, in the highly regulated or security conscious arenas, DBAs will still be essential.
The longer-term trend I see is that the management of both software and hardware infrastructure is becoming more automated. This trend, coupled with serverless computing platforms that dynamically configures servers and storage resources is becoming the more commonly employed model.
MongoDB is one of the most popular open source databases, and the organization is showing strong growth since their 2017 IPO. MongoDB is targeted for apps that evolve rapidly and need to handle huge volumes of data and traffic. The MongoDB architecture leverages flexible document schemas, code-native data access, change-friendly design, and easy horizontal scale-out through sharding. However, the building and maintaining of MongoDB clusters using traditional deployment models can be a huge undertaking for DevOps teams. A common complaint from developers is that they have to spend a significant amount of their time and resources on database management. DigitalOcean is trying to address this space with their new Managed MongoDB database as a service offering, which will launch in New York, Frankfurt, and Amsterdam, coming to other geographies over time.
I continue to see a more bullish outlook for database offerings being cloud based and cloud providers strategically and purposefully going after data. The stakes are high for cloud providers as it is my firm belief that data centricity will be a large deciding factor in which cloud services prevail as the market evolves.
Disclosure: Futurum Research is a research and advisory firm that engages or has engaged in research, analysis, and advisory services with many technology companies, including those mentioned in this article. The author does not hold any equity positions with any company mentioned in this article.
Other insights from Futurum Research:
MWC 2021: Ericsson's Google Cloud Alliance Bolsters Partnership Momentum
Old School Financial Services Giants NCR And Fiserv Get Into Crypto
Microsoft And Google End Their Six Year Truce As Regulation Heats Up
Image Credit: DigitalOcean
The original version of this article was first published on Futurum Research.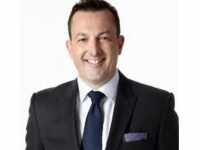 Steven Dickens is Vice President of Sales and Business Development and Senior Analyst at Futurum Research. Operating at the crossroads of technology and disruption, Steven engages with the world's largest technology brands exploring new operating models and how they drive innovation and competitive edge for the enterprise. With experience in Open Source, Mission Critical Infrastructure, Cryptocurrencies, Blockchain, and FinTech innovation, Dickens makes the connections between the C-Suite executives, end users, and tech practitioners that are required for companies to drive maximum advantage from their technology deployments. Steven is an alumnus of industry titans such as HPE and IBM and has led multi-hundred million dollar sales teams that operate on the global stage. Steven was a founding board member, former Chairperson, and now Board Advisor for the Open Mainframe Project, a Linux Foundation Project promoting Open Source on the mainframe. Steven Dickens is a Birmingham, UK native, and his speaking engagements take him around the world each year as he shares his insights on the role technology and how it can transform our lives going forward.