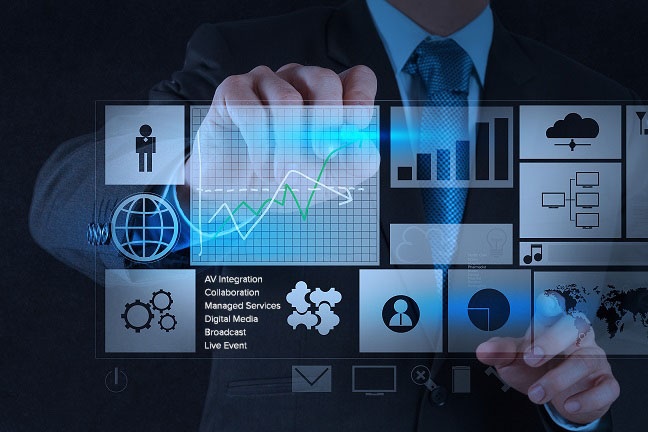 Audiovisual technology in an enterprise setting offers companies with new and innovative ways to collaborate and share information. Developing an AV strategy that works for your enterprise and choosing the right technology, platform and provider can seem like a daunting task. So how can you determine what's best for your business? While there's no single right answer, let's explore some of the do's and don'ts when developing an enterprise AV strategy.
Benefits Of A Managed Service Provider
When choosing audiovisual technology, most companies are primarily concerned with performance and usability and for good reason. However, focusing only on performance will likely mean trouble down the road. It's vital to fully understand the AV technology behind the hardware you choose for your business. This is where a managed service provider (MSP) can make all the difference.
Working with a MSP to help implement an enterprise audiovisual strategy is one of the most important actions you can take to ensure success. Considering employing AV as a service (AVaaS) will provide your business with all the tools necessary to succeed. A MSP will work directly with you to build an AV strategy designed specifically to address your company's needs and goals. MSPs are experts in audiovisual technology and will design systems and suggest platforms to ensure your business realizes maximum benefits. The expertise provided by a MSP goes a long way to help maximize the overall functionality of AV systems. Managed service providers also offer a wealth of knowledge to support the hardware and software crucial to keeping your AV technology operating at maximum efficiency.
The Cloud And AVaaS
Cloud technology has quickly become the most effective way to enhance collaboration. The cloud offers companies an excellent way to combine AV equipment and monitoring of platforms from a central remote location. The consolidation of video, voice and other audiovisual technology via a cloud platform is a complex task. Confirming all systems work seamlessly together is no small feat. This is where AVaaS comes in. While AVaaS might appear to be outsourcing all your audiovisual needs, it doesn't rule out including on-site support. AVaaS and the cloud can offer your business multiple advantages that will help keep your AV solutions running smoothly.
Adopting AVaaS provides your business with expert monitoring around the clock. Dedicated professional teams will monitor all systems via the cloud to identify potential and existing issues and implement solutions quickly. Employing an expert team committed to tracking hardware and software issues allows businesses to focus on what matters most—usability, functionality and productivity. Businesses owners that would rather focus on presentations and enhanced collaboration instead of constantly anticipating system malfunctions should strongly consider AVaaS.
The Takeaway
Enterprise audiovisual technology is only effective when paired with a smart AV strategy. When developing an AV strategy, it's vital to focus on improving productivity and collaboration. Being unsure about specific hardware and software functions will only distract and hinder you and your business from meeting objectives. However, choosing audiovisual systems without considering hardware capabilities will only lead to problems over time. MSPs offer expert teams to help you select and operate AV systems and technology best designed to fit your business's needs. AVaaS in an enterprise setting will help maximize the overall functionality and usability of your audiovisual technology and allow you to focus more on increasing collaboration and productivity.
This article was first published on HB Communications.
Lisa is the marketing manager at HB Communications, among the largest and most innovative Audiovisual System Integrators in North America. HB designs, builds, and supports audiovisual communication environments for organizations around the world.