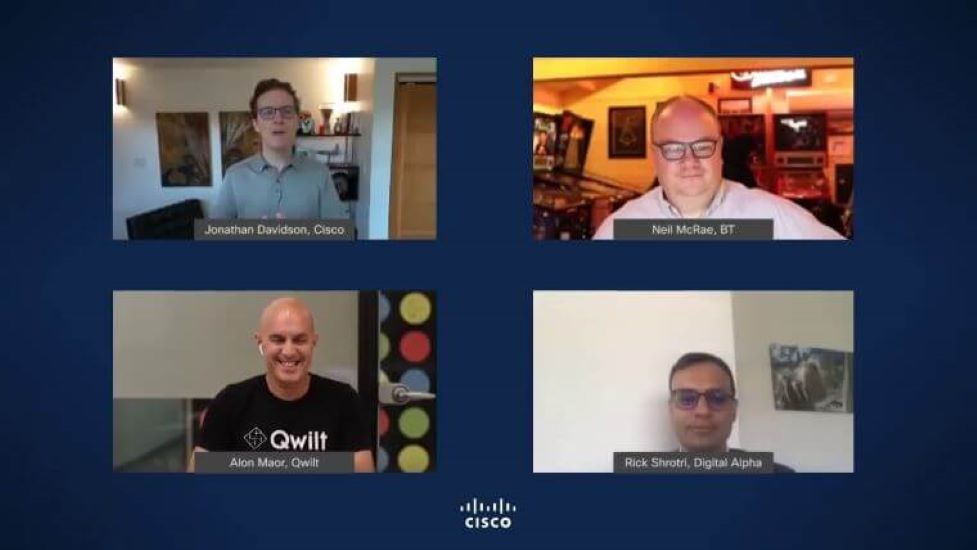 The News: Cisco, Qwilt and Digital Alpha (DA) announced they are working together to disrupt the commercial Content Delivery Network (CDN) market with a new as-a-service offering based on Open Caching, with BT as the flagship customer.
Streaming content is increasingly delivered in 4K and soon 8K, supporting augmented and virtual reality (AR/VR) applications across multiple devices, over wireline and wireless connections. This drives network capacity demands, with consumer internet video traffic expected to comprise 82% of all (consumer) Internet traffic by 2022, (up from 73% in 2017 according to Cisco VNI Forecast 2017-2022).
Resulting performance requirements are accelerating the shift away from traditional content delivery models, opening up the opportunity for service providers to use their edge assets to deploy their own distributed CDN capabilities and become more active participants in the streaming media delivery value chain.
Open Caching, an open architecture developed and endorsed by the Streaming Video Alliance, offers a platform that federates content delivery infrastructure deployed deep inside service provider networks, into a global CDN with open APIs for content publishers. It is designed to help service providers deploy an edge CDN footprint, offering them more control over content flows. It also caters to the needs of global and regional content providers for more capacity, consistency in content delivery and performance assurance. Read the full Cisco Press Release.
Cisco, Qwilt, and Digital Alpha Form Holistic Alliance to Transform CDN-CSP Relations at the Telco Edge
Analyst Take: Cisco, Qwilt, and Digital Alpha are partnering to deliver a new model for streaming media delivery that uses the Open Caching Architecture deployed at the edge of communication service provider (CSP) networks. The alliance seeks to enable zero-capex and limited-risk engagements, allowing CSPs to create new revenues as direct influencers in the content delivery value chain.
Cisco needed to focus on the telco edge network to unlock and enhance their control point capabilities across the edge compute continuum. In particular, the CSP service edge consists of what can be characterized as the far edge (i.e., 1000s of cell sites), near edge (i.e., 10-100s of carrier edge PoPs), and their data centers (i.e., 5-10s).
The CSP service edge plays host to embedded cloud servers supplied by hyperscale cloud providers, such as AWS Wavelength, Azure Edge Zones (carrier), GCP Anthos, as well as hybrid cloud middleware provided by players like VMware, IBM/Red Hat, and HPE. In addition, On-net CDNs, such as Akamai, Netflix, YouTube, Facebook, CloudFront, and Limelight, are deployed at the CSP service edge.
Cisco is taking a holistic approach to the CSP services edge by fulfilling the carrier's edge requirements throughout the entirety of the far edge/near edge/data center spectrum and across both their infrastructure and services requirements. This strategic approach is developed to unleash the carrier edge's potential in providing unique benefits to specific applications such as downstream content delivery (video, software downloads), upstream data reduction (surveillance, connected mobility, IoT), mass customization (live event coverage, in-band advertising), ultra-low latency (AR/VR), local reliability & survivability (industrial automation), and exploiting multi-cloud/edge connectivity capabilities (E2E SLAs, E2E security).
Cisco, Qwilt, and Digital Alpha: CSPs Must Recast their CDN Game Plan
Cisco, Qwilt, and Digital Alpha advocate that the traditional methods of content delivery over CSP networks need to be transitioned onto a much more sustainable model. The big pipe "build and it they will come" attempts at content delivery are unsustainable and shown to be unreliable in assuring the baseline growth of video traffic, especially when a network is overbuilt to handle peak traffic but strands bandwidth and investment during slow periods. Similarly, dedicated single-tenant CDNs are typically centralized which limits optimization capabilities for CSPs and are unable to scale across multiple major content providers.
CSPs have explored building their own custom multi-tenant CDNs but have run into customization issues which limit their appeal to content providers due to the complexities of the implementation's many-to-many architecture and inconsistent delivery of QoE (quality of experience). Likewise, public-sourced multi-tenant CDNs are heavily reliant on delivering content over peering points (with some exceptions) and are typically centralized, leaving CSPs with limited optimization capabilities.
Cisco, Qwilt, and DA are proposing the blending of the best of the CSP and CDN multi-tenant approaches to enable fully sustainable and rewarding business outcomes for CSPs. I foresee this approach producing the optimization of CDN implementations for CSPs by giving them full control and visibility over the content delivered across their networks, using global or regional content delivery platforms according to the carrier's specific requirements.
The alliance combines Cisco's compute, storage, and networking infrastructure and management technology and services with Qwilt's CDN solution purpose-built for deployment inside CSP networks including support for revenue sharing with each carrier. Digital Alpha eases CSP adoption of the combined solution by furnishings synthetic equity, providing the upfront capex required in exchange for accepting installment of the solution in their network, and participation in revenue share with the expectative revenue share providing the warrant for DA's investment.
I also expect Cisco and its partners to further boost their channel credibility by offering improvements in quality of experience through open application programming interfaces (APIs) supported by the Streaming Video Alliance. Moreover, I anticipate BT's flagship endorsement will spur broader CSP exploration of the alliance's proposition.
Cisco, Qwilt, and Digital Alpha: Key Takeaways
In minimizing upfront investment for CSPs by providing a turnkey, as-a-service (aaS)-based CDN offering, the Cisco, Qwilt, and Digital Alpha alliance is ready to mitigate operational and business peril for risk-averse CSPs. For instance, Akamai's CDNs are deployed in CSP data centers, south of peering points in CSP/CDN architectures, with limited to no incentive for distributing their CDNs to the near/far edge of CSP networks, limiting carrier business agility and monetization flexibility in content delivery.
Now CSPs have the opportunity to embrace the Cisco, Qwilt, and Digital Alpha proposition to redefine the economics of content delivery across their networks by exercising control and visibility over the content delivered through their networks. As a result, CSPs are able to create new revenue streams, realize optimal backhaul savings, while mitigating financial and business risk in fulfilling their content delivery monetization objectives.
Futurum Research provides industry research and analysis. These columns are for educational purposes only and should not be considered in any way investment advice.
Other insights from Futurum Research:
Cisco Prepares Service Providers to Follow the 5G Money in the Cloud
What's Next for Content Streaming Services?
What's Next For Content Streaming Services–Futurum Tech Podcast Interview Series
Image Credit: Cisco
The original version of this article was first published on Futurum Research.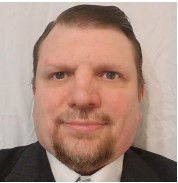 Ron is an experienced research expert and analyst, with over 20 years of experience in the digital and IT transformation markets. He is a recognized authority at tracking the evolution of and identifying the key disruptive trends within the service enablement ecosystem, including software and services, infrastructure, 5G/IoT, AI/analytics, security, cloud computing, revenue management, and regulatory issues.