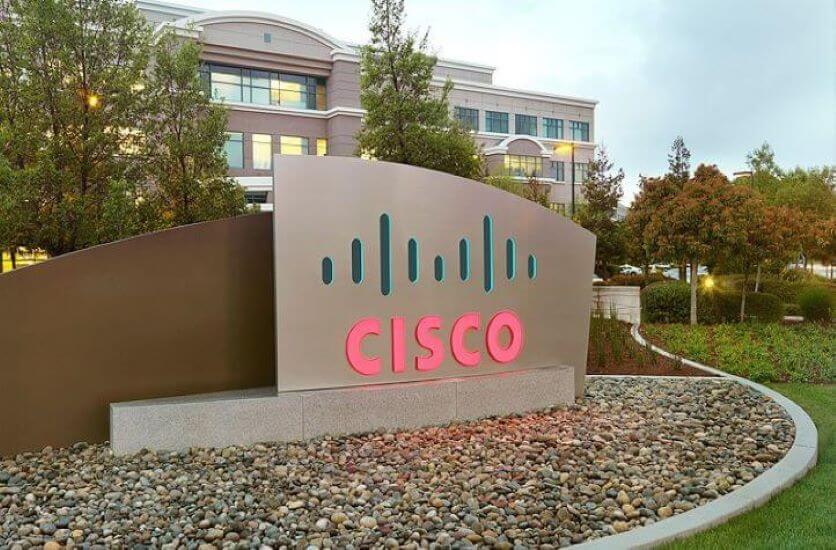 The News: Cisco held its Press and Analyst Day at its San Jose, CA headquarters on December 12, 2019, following on its seminal Internet for the Future launch. For the Press and Analyst Day, Cisco highlighted the company's overall vision and strategy in key areas integral to the Internet for the Future initiative, including a session on its Corporate Development and Investments. Rob Salvagno, VP, Business Development, led the session and engaged Mohit Aron, Founder and CEO of Cohesity, and Ben Nye, CEO of Turbonomic, in stimulating interviews delving into the dynamics of why start-up investments are integral to fueling innovation. Read the press release from Cohesity here and the press release from Turbonomic here.
Why Cisco Investments Powers Innovation
Analyst Take:  To kick-off the session, Rob provided an overview of Cisco Investments. The key details comprised:
Invest $250 to $300 million annually, from series A to late stage growth investments
120+ active portfolio companies
45+ LP (limited partnership) funds globally
Core Investment Areas: Data Center, IoT, Enterprise Networking, Security, Big Data and Analytics
Cisco's strategic investment strategy uses a two-prong approach consisting of investments in core areas of focus (i.e., enterprise networking, IoT, data center, security) and adjacent areas that impact Cisco and its customers further down the ecosystem. For example, Cisco is investing in Kespry, a drone-based aerial intelligence organization. Although Cisco has no plans to enter the drone business in the near future, the Kespry investment strengthens in-house drone technology knowledge, augmenting the ability of its portfolio to optimize drone applications and interworking.
Rob emphasized how the two-prong strategy is distinguished from the investment approaches of its main rivals due primarily to Cisco's proven capacity to drive and integrate outside innovation. To further validate the claim, Rob shared the floor with two core investment partners, Coheisty and Turbonomic, conducting conversations and providing spotlight for Cohesity CEO Mohit Aron and Turbonomic CEO Ben Nye.
2020 Rising Star Data Management Start-up: Cohesity
Cohesity's mission is the consolidation of data management silos through a single, web-scale solution that dramatically simplifies operations. CEO Aron touted that the template for Cohesity is Google and its strategic decision to add consumer capabilities to its incredibly scalable platform. In other words, Google exposed the goodness of its platform to the broader market and Cohesity is pursuing the goal of exposing the goodness of its platform to make data management as intuitive and user-friendly as Google search applications.
To obtain that goal, Cohesity's DataPlatform spans on-premises, cloud, and edge environments, and empowers organizations to run apps on its platform — simplifying the back up and extraction of insights from data. Cohesity's platform solves the massive enterprise problem of mass data fragmentation. The vast majority of enterprise data, such as backups, archives, file shares, object stores, and data used for test/dev and analytics, is distributed in fragmented infrastructure silos that makes it difficult to protect, costly to manage, and arduous to analyze. Cohesity is the capitalizing on the burgeoning enterprise trend of easing data management by minimizing the complexities of how data is managed and distributed. As a result, extracting value from data is done on a common sense smartphone-like basis.
Cohesity is making inroads into the market, providing validation:
40 percent new customer growth quarter-over-quarter over the last year
100 percent+ software revenue growth year-over-year
First $10M+ deal in 2019
Cohesity is differentiating its portfolio against intense competition (e.g., Dell EMC, Rubrik, Veeam) by promoting and leveraging its Cisco backing and relationship. For example, Cohesity and Cisco sales teams hunt in packs, resulting in Cohesity typically benefitting from a 1:4 deal ratio through the Cisco channel (i.e., each $1M for Cohesity = $4M for Cisco). Clearly the Cisco relation rapidly boosts Cohesity's credibility and business relations throughout the enterprise channel.
2020 Rising Star Application Resource Management Start-up: Turbonomic
Turbonomic's proposition is delivering AI-powered Application Resource Management (ARM) that simultaneously optimizes performance, compliance, and cost in real time. Tubonomic's software manages the complete application stack, automatically as applications are continually resourced to perform while satisfying business constraints.
CEO Nye touted Tubonomic's exponential growth over the last two years, consisting of widespread adoption by over 2,000 customers including over 100 of the Fortune 500. Akin to Cohesity, he attributed Tubonomic's relationship to Cisco as a major factor in its ability to differentiate against rivals (e.g., VMWare). Moreover, Turbonomic's portfolio enables enterprises to bridge the application and infrastructure layers to ensure application performance throughout all the essential layers. Equally important, Turbonomic's ARM technology is ready to play a pivotal role in further streamlining data center energy requirements, as data centers consume about 2 percent of electricity worldwide and could surge to 8 percent of the planet's total by 2030. In delivering tangible energy benefits to data center environments, Turbonomic further validates that its ARM portfolio continuously assures that applications get precisely the resources needed to ensure performance and lower cost while maintaining policy compliance.
Cisco Investments: Making the Innovation Difference
The ongoing success of Cohesity and Turbonomic underscores that Cisco Investments' primary goal is strategic, and in many cases works as a complementary partner to venture capitalist (VC) firms. Financial considerations, while of high priority, play a secondary role, distinguishing Cisco from standard VCs and the investment approaches of many of its major networking rivals.
Additionally, Cisco Investments' portfolio firms, such as Turbonomic and Cohesity, tap into deep sales and channel resources that virtually no Sand Hill organization can replicate. In practice, both Cohesity and Turbonomic attest that their ability to reach into Cisco's expertise, business relations, and ecosystem partnerships make a world of difference in achieving the rapid market advances essential to powering their survival throughout their immensely challenging start-up phase and ultimately competing successfully on a long-term basis.
Futurum Research provides industry research and analysis. These columns are for educational purposes only and should not be considered in any way investment advice.
Related content:
Cisco's Internet for the Future Is Built on Breaking History's Limitations 
Cisco Goes Ultra Low Latency With Exablaze Acquisition 
Cisco Webex Announces Interop Partnership With Microsoft Teams 
The original version of this article was first published on Futurum Research.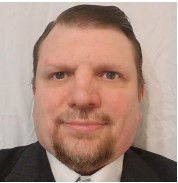 Ron is an experienced research expert and analyst, with over 20 years of experience in the digital and IT transformation markets. He is a recognized authority at tracking the evolution of and identifying the key disruptive trends within the service enablement ecosystem, including software and services, infrastructure, 5G/IoT, AI/analytics, security, cloud computing, revenue management, and regulatory issues.