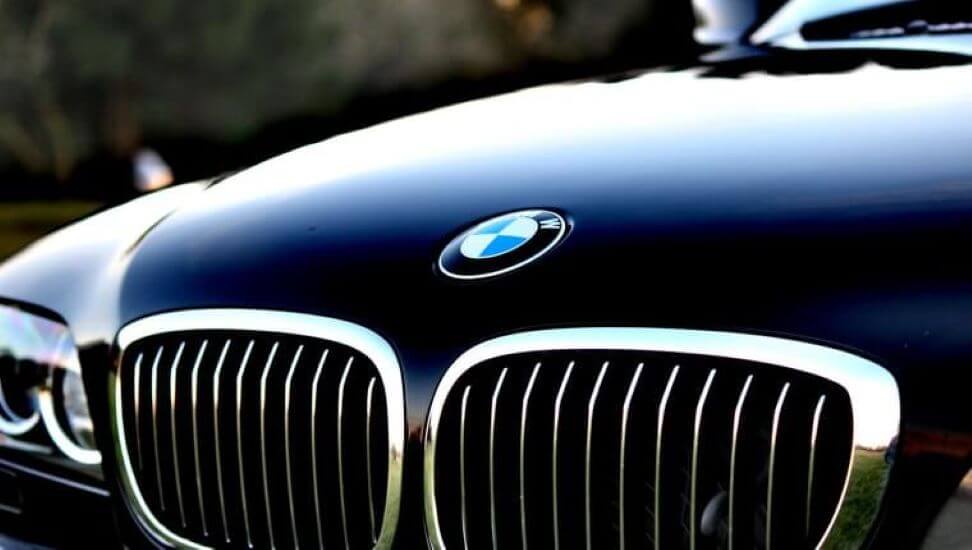 The News: An early adapter of the connected car, BMW car subscription updates to its software and hardware are sparking conversations about customer experience and what consumers will ultimately opt in for in the luxury car buying experience. In the BMW car subscription offering, the latest updates include options such as digital key, mapping, advanced driver assistance, and heated steering wheel and heated seats. However, are consumers willing to pay for the added cost? These updates will be available to BMWs that have the Operating System 7 later this year and new cars will already have them built in. Read more at TechCrunch.
BMW Car Subscription Updates Spark Customer Experience Questions
Analyst Take: Having launched its connected car features in 2014, the BMW car subscription updates have been prolific, including subscription features in the categories of mapping, infotainment, and driver assistance.
That, however, has not been without controversy, especially as it relates to customer experience. What has made the automotive manufacturer controversial is its pricing and the fact that customers have to pay to turn on features the car already has. For example, the heated steering wheel/seats option. If you didn't initially buy heated steering wheel or seats, you can now get a three-month subscription trial, and turn these features on through a subscription service.
Though customers can have these features permanently turned on for an added price, that's where a knock on the BMW customer experience comes in. Consumers may not be pleased with added "nickel and diming" fees for what is already considered a luxury vehicle.
BMW defends this type of subscription service noting that it will give consumers opting to buy a used car more flexibility. While this seems to be an empathetic statement toward consumers, the car maker has already been heavily criticized for charging users $80 a month for Apple CarPlay when its competitors were providing it for free. Rolled out in 2016, BMW has since reversed the Apple CarPlay fee due to customer outcry.
Similar to Tesla, the automaker plans to sell vehicles fully equipped with a variety of features that are either activated at the time of purchase or that can be activated later by paying a subscription to over-the-air updates. BMW's other new subscription updates include:
Digital Key. Announced in conjunction with Apple, the BMW digital key allows iPhone users to unlock and start their BMW using their iPhone. Owners can also share the digital key to other iPhone users and set certain vehicle restrictions to things like maximum speed or available horsepower. Since this feature requires in-car near-field communication hardware, it won't be available except in newly built cars.
BMW Maps. BMW's updated in-car native navigation system has been updated with what BMW believes is a more intuitive and easy-to-use interface. It will also show users information about destinations, including images, hours of operation, ratings and parking details. Plug-in hybrid and all-electric BMWs also gain charging-station information, and the car will even display nearby points of interest for owners to investigate while their car is charging.
BMW Personal Assistant. BMW's integrated personal assistant software gets a new look and additional features, such as being able to open and close the vehicle's windows using a voice command. According to BMW, approximately 70% of BMW owners currently use voice commands, and the company expects that number to increase in the future.
It is worth mentioning BMW's contributions to the connected car and autonomous vehicles markets. After all, the company was an early adapter with its connected marketplace and has implemented driverless features, experimented with fractional ownership subscription, and now has capabilities such as automatically opening your driver window when you enter a parking garage and need to activate a toll booth.
With the help of technology partners such as HERE, the car manufacturer has always been progressive in its technology strategy, the looming question is to what cost to the customer and how much the customer is willing to pay for these services after the purchase of what is already categorized as a luxury vehicle. My prediction is that consumers will not want to pay the additional price for most of the features and that they will ultimately be rolled into the base price, but time will tell. We shall see the outcome of these offerings over the next two years.
Futurum Research provides industry research and analysis. These columns are for educational purposes only and should not be considered in any way investment advice.
Other insights from the Futurum team:
Qualcomm Announces New Autonomous Platform at CES 2020
ARM TechCon: Autonomous Vehicles Leap Forward With New Consortium
Baidu Shifts Autonomous Gears With BMW and Apollo
The original version of this article was first published on Futurum Research.
Sarah brings 24 years of experience as an industry analyst to the Futurum team. She most recently served as the head of industry research for Oracle. Her experience working as a research director and analyst extends across multiple focus areas including AI, big data and analytics, cloud infrastructure and operations, OSS/BSS, customer experience, IoT, SDN/NFV, mobile enterprise, cable/MSO issues, and managed services. Sarah has also conducted primary research of the retail, banking, financial services, healthcare, higher ed, manufacturing, and insurance industries and her research has been cited by media such as Forbes, U.S. News & World Report, VentureBeat, ReCode, and various trade publications, such as eMarketer and The Financial Brand.