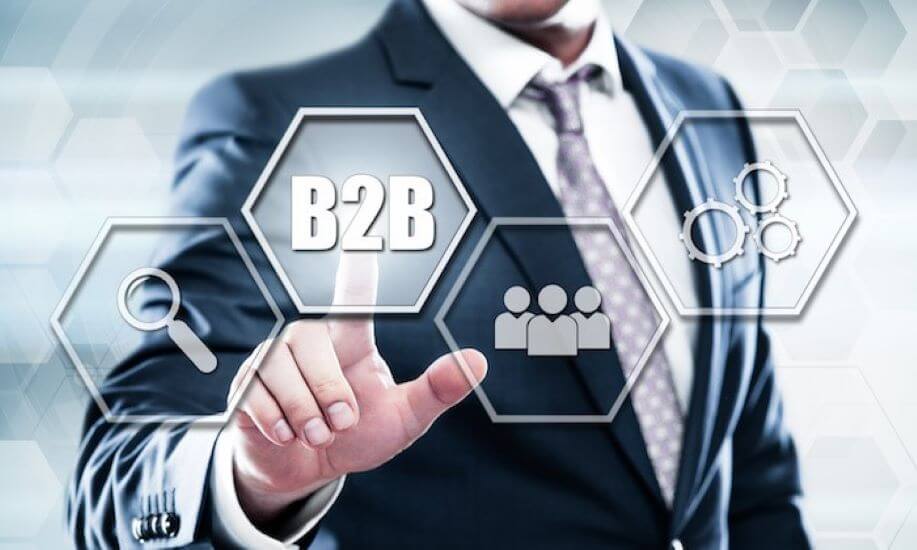 It's clear that e-commerce companies, most notably Amazon, have changed the game when it comes to the purchasing process. For the B2C space, that's been obvious for many years. But for the B2B space, where companies move at a more measured pace, the change in the purchasing process has been much slower, specifically in the manufacturing sector. The growth in the B2B e-commerce space is unbelievably positive. In the United States, Forrester Research predicts that the B2B e-commerce space will generate $1.8 trillion by 2023. Yes, that's a T for trillion, and growth-oriented companies will want to get a piece of that pie.
To do so, manufacturers need to examine and adopt principles and best practices that B2C e-commerce companies have been honing for years. Here are some recommendations that will help manufacturers stay ahead of the competition, improve the purchasing experience for their customers and help secure customer loyalty.
What can B2B learn from B2C?
When looking at the manufacturing sector, it's important to understand the historical context. For instance, B2B companies have traditionally focused on price, delivery and product support.Conversely, B2C companies have examined ways to improve the customer experience and connect with customers on a more personal level. The ability to establish a relationship with customers across multiple channels has led B2B companies to change the way they approach customer engagement. Manufacturers that understand this core issue and make changes to how they connect with customers will survive and those that don't, won't.
The B2C world has focused on delivering exceptional customer experiences based on such features as personalization, videos, triggered emails and ease of use. On the other hand, B2B companies have built their systems based on delivery time, budget and knowledge of the products.
One of the key areas that manufacturers can learn from is based on AI-driven personalization. For B2B companies to tap into this powerful technology, they need to develop strategies that are supported by technologies that provide customer data in the blink of an eye to help simplify the sales and negotiating process. The smart manufacturers are the ones that understand how to create better customer experiences that are based on purchasing history and individual company needs.
Creating Unique Online Experiences
Advances in core technologies, such as supply chain and product lifecycle management, have changed the way manufacturers operate. Buried deep within these operational technologies lies customer data that can improve the way manufacturers target their customers with content that is tailored to their unique needs.
Take Geberit, a European manufacturer of bathroom ceramics, showers, bathtubs and sinks, for example. The company needed to find a way to create different online experiences for their three target customers: architects, dealers and DIYers. The company wanted to share targeted content, such as installation videos, that supported regional sales campaign efforts.
To deliver this type of targeted content, Geberit deployed CMS technology that allowed its team of over 100 digital marketers to easily produce localized content based on corporate guidelines. This allowed the digital marketing team to reduce the time it took to create new content which ended up saving a lot of time and effort.
Catch the AI-driven Personalization Train
Similar to the content-driven approach is a strategy based on tapping into the power of AI- driven personalization technology. According to Reseachscape International, the top five benefits of personalization include increased visitor engagement (55 percent), improved customer experience (55 percent), improved brand perception (39 percent), increased conversion rates (51 percent) and increased lead generation and customer acquisition (46 percent). B2B manufacturers need to realize that personalization technology can have an enormous impact on the sales process.
Delivering content to B2B customers that incorporates information specific to the buyer's company on the right device at the right time (think omnichannel management) is one surefire way to increase sales. This is done by deploying hybrid CMS technology which helps easily deliver content across multiple channels. Leveraging AI-powered recommendations – based on such attributes as similar purchases made by other customers or suggestions based on terms like "high performance" or "best quality" – allows customers to make smarter purchasing decisions. These types of personalized recommendations can be created based on prior purchases, cost, and market specifications.
Manufacturers need to stay ahead of the competition by developing marketing and sales strategies that put customer needs at the center of all activities. The B2C world has adopted this philosophy and has fundamentally changed the sales process. B2B companies can do the same, they just need to understand how to transform their digital customer experiences.
Image Credit: Neil Patel
Heidi Unruh is Vice President of marketing at e-Spirit. With over 20 years of experience in the B2B software market, she focuses on building brand awareness, product marketing, social media strategy, demand generation and sales readiness initiatives.