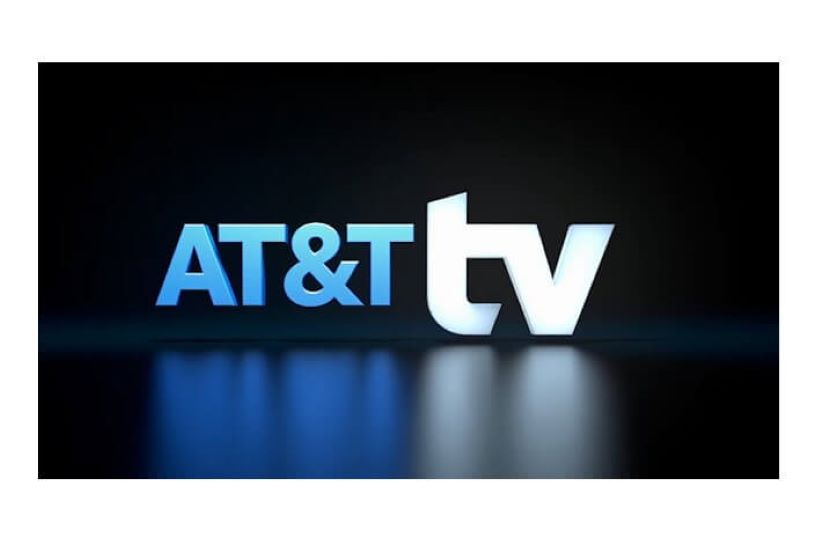 The News: AT&T launched its AT&T TV nationwide this week. The service starts at tiers such as $49.99, $59.99 (sports) and can include an AT&T internet service bundle for $80 (if available). The service includes live TV channels, a library of 40,000 on-demand titles, 500 hours of DVR space, and access to over 5,000 apps from the Google Play Store without having to change inputs on your TV. At launch, that means customers are able to access popular streaming apps like Netflix, YouTube, Pandora and Spotify. It comes with a set-top box and remote and can also be accessed via an app on a mobile device. Find the channel lineup on The Verge.
AT&T Launches AT&T TV
Analyst Take: As AT&T goes nationwide with this new offering, the main point is that it allows users to easily toggle between live TV and streaming applications without having to play with HDMI ports or change remotes. This also solidifies the traditional communications giants trying to stay relevant in an era where all the channels are independently launching streaming services, such Disney +, Apple TV, NBC Peacock, CBS, etc. AT&T TV will also include HBO Max when it launches in May.
Buyer Beware
So with such a low price point, then what's the problem? After about a year's use, there is an inevitable price hike of up to $135 a month give or take various fees. However, some consumers may argue this is still cheaper than their cable MSO household fees which may be up to $260 per month per household. In the end it will be up to consumers to see if they feel the price hike is worth the ease of toggling between live TV and steaming apps seamlessly.
AT&T Cuts Costs
This announcement comes as AT&T is putting the finishing touches on a multibillion-dollar cost-cutting plan that covers ten different areas of its business and will stretch into 2023. AT&T CEO Randall Stephenson first disclosed in October 2019 the operator's plan to cut costs. The cost-cutting will cover headcount rationalization and benefit restructuring and will be broken down into three main sections: short-term initiatives in the next 12 months, mid-term efforts in the next 12 to 24 months and long-term endeavors that will stretch across the next 24 to 36 months across ten different areas of business. This is a trend we have been seeing amongst the tier 1 carriers in the U.S. Between AT&T and Verizon, the two communications providers cut nearly 30,000 jobs in 2019 alone.
Communications Providers Must Be Smart Aggregators
In order to survive and stay relevant, the large communication providers will have to come to the market as smart aggregators. As streaming services such as Netflix and Amazon are becoming more legit with Emmys and Academy Awards, and even as the coronavirus COVID-19 creates an environment where more of us are staying home, the boom of on-demand streaming services will continue to gain momentum. In addition to the AT&T TV national launch, we will continue to see these types of offerings in this space as Comcast just bought steaming service Xumo which claims to have best-in-class streaming capabilities. While it is not overly obvious why Comast bought this smaller streaming service, it's undoubtedly to bolster its existing Xfinity streaming service. Right now t will be a matter of the right service at the right time to see if these communications giants will be able to remain relevant to consumers and serve as smart aggregators.
Futurum Research provides industry research and analysis. These columns are for educational purposes only and should not be considered in any way investment advice.
Read more Analysis from Futurum Research:
Deepfake Technology Loses Its Stigma Amid Socially Redeeming Uses 
Microsoft's Power Automate Nears GA Propelling RPA Forward 
2020 Outlook: Operators Must Implement Hardware-to-Software (HW2SW) Transformation or Risk 5G Implosion 
Image Credit: Variety
The original version of this article was first published on Futurum Research.
Sarah brings 24 years of experience as an industry analyst to the Futurum team. She most recently served as the head of industry research for Oracle. Her experience working as a research director and analyst extends across multiple focus areas including AI, big data and analytics, cloud infrastructure and operations, OSS/BSS, customer experience, IoT, SDN/NFV, mobile enterprise, cable/MSO issues, and managed services. Sarah has also conducted primary research of the retail, banking, financial services, healthcare, higher ed, manufacturing, and insurance industries and her research has been cited by media such as Forbes, U.S. News & World Report, VentureBeat, ReCode, and various trade publications, such as eMarketer and The Financial Brand.