Atos Joins HELIOS in Preparing Social Media Nemesis Aimed at Facebook and Its Ilk
Atos joins HELIOS, a three-year research and innovation project funded by the European Commission as part of the H2020 Program. This program is focused on the development of a new-generation decentralized social network which guarantees trust and privacy to all users. HELIOS also aims to allow developers to create easy-to-apply social media functionality by reducing development costs and complexity. Read the full Atos press release here.
Today's Social Media and Its Discontents
Analyst Take: In an environment of increasing scandals related to data privacy, HELIOS is being developed as a framework that provides users full control of privacy, ownership, and sharing of content – all of which are minimal or non-existent when using any of the mainstream social media platforms, like VK, Viadeo, Odnoklassniki, and especially including industry titan Facebook.
Facebook's alarming behavior has been well-documented over the past few years, and while it drew the ire of the media since its Cambridge Analytica shenanigans, the issues with the company date much further — back to 2011 when it first settled with the FTC for privacy abuse issues. Since then, the company has had one scandal after another.
The EU's antitrust chief fined the company $122 million ($110 million Euro) for providing misleading statements during its $19 billion takeover of web messaging specialist WhatsApp in 2014. This has led to a lot of public promises from Facebook's leadership to do things differently, but not a whole lot of compelling action when it comes to implementing such change. Now the company is potentially facing up to $2.23 billion in EU fines for various General Data Protection Regulation (GDPR) infractions, with a decision expected by the end of September.
The recent FTC settlement, even at $5 billion dollars and a few difficult-at-best new data disclosure practices is nothing more than a hiccup for Facebook. The company did around $22 billion in profit over the last year alone, rendering the payout of $5 billion in a structured settlement format won't dismay the Facebook executive team when it comes to running the business. Likewise, the combination of the FTC settlement and fines imposed by the EU has not deterred Facebook from profiting off of member data. Even with the company's long history with European regulatory bodies and the FTC, paying out for continued violations is a small price for conducting business as usual and avoiding realigning business practices along more stringent ethical lines that risk not maximizing profits.
Atos Preps HELIOS for Dawning of New Social Media Era
The HELIOS project aims to design and validate a peer-to-peer federated social media network based on a blockchain network architecture, which enables democratization of user content production, promotion, and monetization in compliance with ethical and legal mandates. By joining HELIOS, Atos is bringing its digital transformation proficiency in working together with 15 partners across Europe to deliver the core platform with an open source modular scheme and peer-to-peer architecture needed for high scalability.
Atos is also developing a 360° video that offers an immersive experience to the user that aligns with the user's movement with their device. The 360° video will be integrated into streaming applications. Moreover, Atos is supporting system modules development, systems integration, operations, and management of requirements to ease deployment in Europe.
Key to the long-term success of Atos and the HELIOS project is the continued acceptance and maturation of blockchain technology. The stalling, avoidance, or rejection of blockchain technology can derail and jeopardize the prime objective of guaranteeing trust and privacy to all users. In 2019, some indicators are pointing in the positive direction for broader digital ecosystem adoption of blockchain. IBM, for example, is already claiming over 500 blockchain client engagements to date. Recent forecasts suggest that worldwide blockchain technology revenues will experience significant growth, with the market size projected to climb to over $23 billion by 2023. Overall, Atos is betting on the right social media horse as regulators and the public are getting more fed up with the data privacy abuses and business practices of Facebook and its breed.
Futurum Research provides industry research and analysis. These columns are for educational purposes only and should not be considered in any way investment advice. 
More analysis from Futurum Research:
Huawei Expects Trade Reprieve, But Stability Is What Is Needed Most 
The iPhone 11 Is Coming, Yawn.
Lenovo Quietly Plows Forward And Delivers Strong Fiscal Q1 Results
The original version of this article was first published on Futurum Research.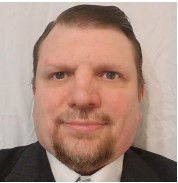 Ron is an experienced research expert and analyst, with over 20 years of experience in the digital and IT transformation markets. He is a recognized authority at tracking the evolution of and identifying the key disruptive trends within the service enablement ecosystem, including software and services, infrastructure, 5G/IoT, AI/analytics, security, cloud computing, revenue management, and regulatory issues.