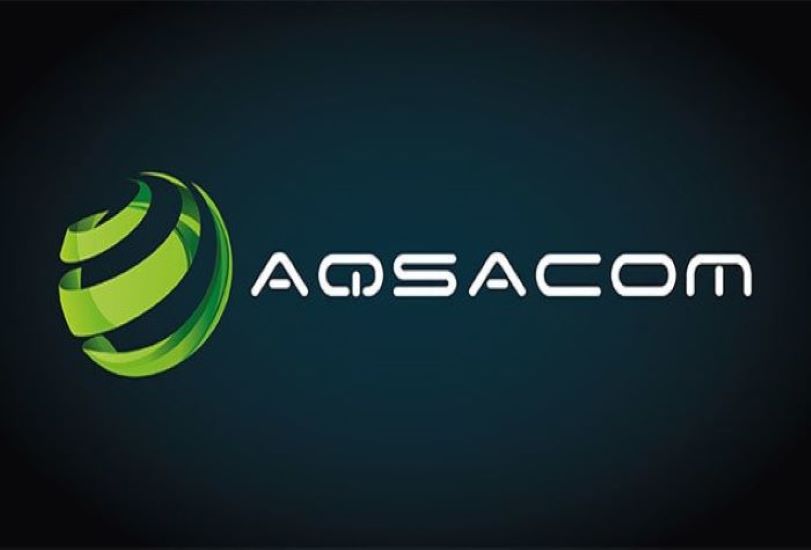 The News: AQSACOM provides Cyber Intelligence software solutions for communications service providers (CSPs) and law enforcement agencies (LEAs). For over two decades, the company has been pioneering solutions for lawfully locating, intercepting, monitoring, and analyzing criminal communications and network activity. As a company with a distinct, 100% focus on cyber intelligence, AQSACOM's mission is to substantially increase LEA success and minimize their level of risk, while providing CSPs cost-effective and operationally efficient solutions that align with their network transformation objectives. Read more on this at AQSACOM.
5G Requires Agile Intelligent Lawful Interception Capabilities
Analyst Take: The debut of the Internet and accompanying advances in computing, broadband access, and mobile networking complicated law enforcement objectives to lawfully monitor and collect communications through traditional wiretapping methods. To address these arising complications, suppliers developed lawful interception (LI), using telecom system-level architectures. Most suppliers designed hard-coded LI platforms to monitor and record criminal communications by targeting a phone number and/or an IP address. Through legal mandates, these systems are deployed within communication service provider (CSP) networks and are made available to LEAs through judicial decrees that conclude there is warrant to monitor and collect the communications.
Now, a new cyber intelligence approach is needed. Lawful Cyber Intelligence (LCI) moves beyond disparately monitoring phone numbers or IP addresses by collecting a broader set of today's social media, communication, and network activities to build more comprehensive, multi-dimensional suspect profiles in real-time.
In addition, 5G technology is designed to deliver vast improvements over 4G in areas such as furnishing a tenfold increase in throughput with more uniform, multi-Gbps peak rates. Moreover, 5G is developed to support a threefold increase in spectrum efficiency, a tenfold increase in connection density, and a hundredfold increase in traffic capacity through smart cell hyper-densification. Taken together, 5G's newfound capabilities are having a colossal impact on all the components of the Lawful Interception chain, particularly on the Mediation Function (MF).
AQSACOM's Platform Virtualization Delivers the Lawful Cyber Intelligence Essential for 5G Environments
In contrast to the hardware-centric originated solutions of rivals Verint Systems and BEA Systems, AQSACOM uses a software-based architecture that employs commercial off-the-shelf (COTS)-based servers. This portfolio development strategy delivers cost improvements, streamlines operations and deployments, and eases network updates according to market needs.
To specifically meet the emerging complexities of 5G environments and fulfill virtualized network function architecture requirements, AQSACOM offers ALIS (AQSACOM Lawful Cyber Intelligence System). Through Network Functions Virtualization (NFV), customers are able to decouple an infrastructure-based service from the physical assets on which that service operates. As a result, a service is not predicated on any specific physical asset and is described in a data structure, implemented entirely in a software abstraction layer substantiating the service on any physical resource running the virtualized software. The lifecycle, identity, location, and configuration attributes of the service exists in software through the automated provisioning of APIs (application programming interfaces).
AQSACOM's software-based, virtualized solutions, including VNF orchestration, is readily integrated into any virtualized network, enabling customers to fulfill key objections such as:
Accelerate service deployments that meet regulatory requirements
Drive flexible innovation as network virtualization evolves
Contain solution implementation costs as services expand in scale scope
CSPs in particular must pay heed to integrating LCI capabilities into their 5G deployments from the beginning.
Otherwise they risk running afoul of LI legal mandates and warrants which would require far more costly, multi-server implementations to fulfill using pre-5G LI technology and methods.
AQSACOM has proven in commercial production environments that its ALIS-MF VHP (Very High Performance) technology can achieve up to 10 Gbps on a single hardware implementation without changing the platform architecture, a clear differentiator against legacy hardware-bound mediation solutions that deliver throughput of less than 1 Gbps with dependency on multiple hardware-based gateway products making them more costly and difficult to scale.
Moreover, AQSACOM's Data Retention Intelligent Solution (ADRIS) is a multi-services solution fulfilling legally mandated Data Retention (DR) requirements for all networks types from a centralized management platform. ADRIS, in combination with the company's lawful intercept heritage, makes ASQACOM's solutions especially well-suited for upholding strict data privacy compliance mandates that are multiplying throughout the world, such as the EU's General Data Protection Regulation (GDPR) and the California Consumer Privacy Act (CCPA). AQSACOM's portfolio capabilities are especially critical for international airspace warrants, overcoming the limitation of VMWare-based implementations in this key regard.
In essence, ASQACOM's solution democratizes lawful intercept applications for the 5G era. Through its development approach, AQSACOM's presence is expanding in the global CSP and LEA market segments, already including clients from more than 35 countries spanning Europe, Middle East, Africa, Asia, Oceania, Latin America and North America, underpinning the company's claim to lawful interception market leadership and providing the foundation to accelerate broad LCI adoption in its nascent stage.
Futurum Research provides industry research and analysis. These columns are for educational purposes only and should not be considered in any way investment advice.
Read more analysis from Futurum Research:
How Building a Technology-themed Insights Library Will Help Make you a Better Leader
Strong Q4 Earnings For Intel Confirm That Woes Are Greatly Overstated
Apple's Acquisition of Xnor.ai Aims to Deliver TinyML to Edge Devices
Image Credit: ASQACOM
The original version of this article was first published on Futurum Research.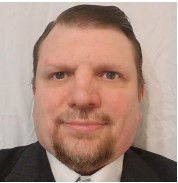 Ron is an experienced research expert and analyst, with over 20 years of experience in the digital and IT transformation markets. He is a recognized authority at tracking the evolution of and identifying the key disruptive trends within the service enablement ecosystem, including software and services, infrastructure, 5G/IoT, AI/analytics, security, cloud computing, revenue management, and regulatory issues.