Amdocs: Paving the Way for eSIM Cloud Ecosystem Expansion
This summer Amdocs is ramping up promotion of its Amdocs embedded Subscriber Identity Module (eSIM) Cloud ecosystem. eSIM is a digital SIM that allows users to activate a mobile plan from an operator without having to employ a physical SIM card. Amdocs is advocating its cloud solution provides a single point of connection to the eSIM ecosystem, enabling consumers to add any device to eSIM-driven services, anytime anywhere. Read more at Amdocs.
Why Use Amdocs eSIM Cloud?
Analyst Take: Amdocs is clearly differentiating its eSIM Cloud proposition by capitalizing on an underserved yet rapidly expanding market need. eSIM technology addresses growing consumer demand to avoid having to change SIMs whenever they switch operators. eSIMs are designed to enable users to download and preserve up to eight digital profiles on a device as needed, enabling rapid switchovers from one operator to another.
Amdocs has already identified the growing presence of eSIM capabilities with the latest versions of iPhone, Pixel, and Samsung Fold, 14 new Window laptops by multiple OEMs, as well as numerous tablets and smartwatches all now delivering support. As a result, eSIM is becoming a technology that is key to enabling connections between billions of consumer and enterprise devices, spurring the growth and monetization of secure Internet of Things (IoT) adoption.
Specifically, the eSIM Cloud solution is a software-as-a-service (SaaS) implementation designed to function as a single point of integration for the key ecosystem players including operators, device OEMs, and eSIM suppliers. The solution targets providing a unified experience for the eSIM lifecycle, with Amdocs also working in alliance with major OEMs such as Apple, Microsoft, and Samsung to fulfill their distinct device entitlement requirements.
eSIM Cloud: Implementation Challenges
To its marketing credit, Amdocs acknowledges proving a unified eSIM experience is not without implementation challenges. For starters, the emerging eSIM customer experience is complex, since each OEM device maker has its own proprietary screens and process, limiting consumer ability to perform seamless SIM swaps, device upgrades, and perform self-care. In addition, call center personnel lack the capabilities to troubleshoot all eSIM-enabled devices from one screen, adding inefficiency and complexity. Further complications include BSS assimilation, onboarding OEM devices, and integration with other ecosystem players such as retailers.
Amdocs eSIM Cloud: Early Competitive Edge
Regardless of the challenges, Amdocs is establishing a sales and marketing lead in the eSIM Cloud realm, at least in relation to telco software rivals such as Ericsson, Nokia Software, and Netcracker.
For example, Ericsson teams are working to further optimize eSIM solutions for IoT devices. This includes driving standardization within GlobalPlatform, which is a nonprofit organization that creates and publishes specifications for secure chip technology. This standardization move relates to a functional API for the needed SIM functionality to help IoT device developers deal with different deployments and realizations of universal integrated card circuit (UICC) implementations used for new eSIM technology.
Ericsson has also performed testing with operators like Sprint, Telstra, and SoftBank. However, neither Ericsson nor Nokia or Netcracker have developed a similar robust eSIM Cloud proposition which also includes new alliance efforts with high-profile device makers.
Currently, Ericsson folds the marketing of its eSIM support capabilities under its broader Connectivity Management/IoT Accelerator solution, diluting its overall eSIM ecosystem play as relatively subservient to enterprise IoT campaigns. Ericsson also relies on Arkessa's Connectivity as a Service to manage and orchestrate the connectivity relationships among operators within the ecosystem, adding the complexity of third-party integration.
Overall, Amdocs is demonstrating decisive near-term differentiation for its eSIM Cloud portfolio, especially for consumer applications. Ericsson needs to further break out its eSIM support portfolio capabilities to directly counter Amdocs' summer/H2 2019 eSIM Cloud marketing campaign. Nokia and Netcracker need to develop more eSIM-specific portfolio offerings along with marketing efforts to reduce Amdocs' lead.
The race is on to drive eSIM ecosystem influence among the major players, particularly in upping the operator's game.
Check out some of my other articles:
Equinix and IBM Up the Interconnectedness of Their Cloud Alliance 
Cisco Prioritizes Re-Skilling the IT Workforce in a Prime Directive 
Oracle Q4 Earnings Are In — But What Does It Really Mean? 
The original version of this article was first published on Futurum Research.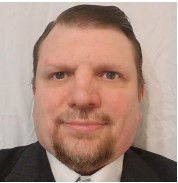 Ron is an experienced research expert and analyst, with over 20 years of experience in the digital and IT transformation markets. He is a recognized authority at tracking the evolution of and identifying the key disruptive trends within the service enablement ecosystem, including software and services, infrastructure, 5G/IoT, AI/analytics, security, cloud computing, revenue management, and regulatory issues.