This week Amdocs unveiled the extension of its global business, technology, and services collaboration with Microsoft to pursue new strategic domains. The extension aims to propel operator delivery of differentiated, cloud-based services that positively shape the connected society. Transitioning industry accelerators to the cloud means operators can now more rapidly develop and market innovative offerings. Amdocs and Microsoft will collaborate across several domains, including Data and Artificial Intelligence (AI), Network Functions Virtualization (NFV) and Virtualized Networking, Internet of Things (IoT) including Embedded Subscriber Identification Module (eSIM) technology, and Media. Read the full Amdocs press release here.
The Alliance Extension is off to a Good Start
Analyst Take: The recent Amdocs/Microsoft alliance expansion builds on the initial March 2018 agreement when Amdocs announced the implementation of Open Network Automation Platform (ONAP) on the Microsoft Azure cloud platform. The joint approach was developed to enable operators to deliver virtual network services running on Azure, orchestrated and managed by ONAP.
The duo has enlisted SES, a global satellite operator, to become the first to deliver virtual network services, such as SD-WAN, managed and orchestrated using Amdocs NFV Powered by ONAP on Microsoft Azure. This deployment further demonstrates digital ecosystem momentum behind ONAP, along with Amdocs and Microsoft's ability to deliver open source networking solutions to expedite NFV adoption.
Both companies are buoying up their alliance with summertime momentum-fueling moves. Microsoft's alliance with Samsung in building out an ecosystem that can rival Apple's is getting stronger than ever. The first step of the alliance is to make certain Samsung smartphone features are seamless and compatible with Windows computers. With over 80 percent of smart devices globally being Android-based, having a solution that can potentially create a more compelling messaging ecosystem from desktop to device will be a game-changer, although challenges loom like moving these capabilities beyond the kick-off Samsung Note 10 offering let alone Samsung devices.
On the heels of the Microsoft announcement, Amdocs reported impressive Q3 2019 results which included record revenue, stable profitability, healthy free cash flow and the company's best-ever quarter in managed services. Among the Q3 operator deal highlights, Amdocs announced enabling the operation of Comcast's Xfinity Mobile service under a multi-year managed services agreement, along with being chosen by Charter to support the growth of its Spectrum Mobile business. In Europe, Amdocs signed an additional multi-year managed services agreement with Sky Italia to support its move into fixed broadband. Also throughout this summer, Amdocs is ramping up promotion of its Amdocs eSIM Cloud ecosystem by advocating its cloud solution provides a single point of connection to the eSIM ecosystem, enabling consumers to add any device to eSIM-driven services, anytime anywhere.
Challenges Hover
Even with the auspicious start to the expansion of their alliance, Amdocs and Microsoft must use their ecosystem clout to sustain their summer of 2019 momentum and solve complex operator adoption challenges. The 17 month gap between the ONAP/Azure alliance formation and the announcement of the SES deal attests to the difficulties and challenges in accelerating operator adoption of ONAP technology, particularly public cloud environments. In addition, eSIM/IoT cloud ecosystem complications include BSS assimilation, onboarding OEM devices, and integration with other ecosystem players such as retailers. Expanding their alliance to address more domains such as AI/Data, NFV, IoT/eSIM, and Media broadens market opportunities but also ushers in scaling concerns and fulfilling more complex deployment requirements.
Amdocs and Microsoft Have the Goods to Seed Open Source, Cloud NFV
SES is the first operator to tout capitalizing on the combination of Amdocs NFV/ONAP expertise and Microsoft's global cloud resources. We expect operators of all stripes must adopt cloud-based, open source NFV to cultivate ecosystem-fueled innovation and accelerate time-to-market of services in order to meet rapidly-evolving consumer and business digital/5G demands. As such, telco software rivals, like Netcracker, Ericsson, Nokia Software, MATRIXX, Openet, Oracle, and Whale Cloud, will need to emphasize their ability to flexibly work with major cloud partners in order to meet the growing operator appetite for using hybrid and public cloud resources to differentiate and elastically scale services based on open source NFV capabilities.
Related read:
Amdocs paving the way for eSIM cloud ecosystem expansion
The original version of this article was first published on Futurum Research.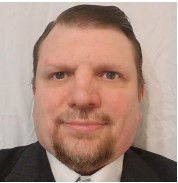 Ron is an experienced research expert and analyst, with over 20 years of experience in the digital and IT transformation markets. He is a recognized authority at tracking the evolution of and identifying the key disruptive trends within the service enablement ecosystem, including software and services, infrastructure, 5G/IoT, AI/analytics, security, cloud computing, revenue management, and regulatory issues.