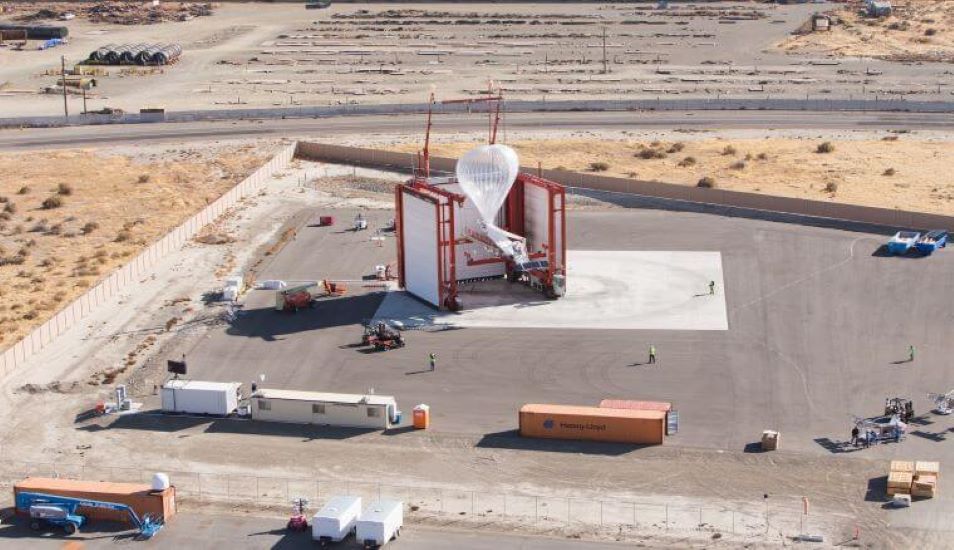 The News: Alphabet's Loon has launched its commercial internet service in Kenya. This is the first large-scale commercial offering that makes use of Loon's high-altitude balloons which serve as cell service towers that drift on currents in the Earth's upper atmosphere. Loon's Kenyan service is offered in partnership with local telecom provider Telkom Kenya, and provides cellular service through their network to an area covering roughly 50,000 square kilometres (31,000 square miles). This area normally hasn't had cell internet service due to the difficulty of setting up ground infrastructure in the mountainous terrain. Read more on the Loon Medium Blog.
Analyst Take: As an analyst, I have been covering Alphabet Loon [a former Google X project] since Google announced the efforts in 2013 and had already been testing balloons in California and New Zealand. Originally called Project Loon, Alphabet uses hydrogen balloons in the stratosphere that beam internet access back down to earth. The premise here is that it will cost less to provide internet access to areas where traditional infrastructure cannot be built than it would be to send satellites into space.
At first, I was wary of the idea, as it seemed very dependent on unpredictable weather. But as I've watched the Alphabet Loon project evolve, I give Alphabet more credit. The company has been working closely with the National Oceanographic and Atmospheric Administration (NOAA) and has not only been using NOAA's data to help with testing their balloons, but has also been helping to make weather information more accurate through both the resiliency of the Loon balloons, as well as their ability to fly at an altitude that is actually above 99 percent of the atmosphere. As a result, Loon is actually helping to make NOAA information more accurate. Another smart move is that Alphabet is using wind information to surf the wind, versus avoiding it.
I'm impressed with Loon's capabilities in Kenya. The Loon fleet has around 35 balloons acting together, which will be moving constantly to maintain the target area of coverage. Average internet speeds look to be around 18.9Mbps down, and 4.74 Mbps up, with 19 millisecond latency, which should provide enough bandwidth for voice, video calls, as well as steaming and message services such as WhatsApp.
I predict Alphabet Loon will be taking on more purpose than what we all originally thought. What started out as a commercial revenue generator, has turned into an invaluable resource for emergency situations, as Loon balloons have been used to provide emergency service to areas affected by disaster, like Puerto Rico in the aftermath of Hurricane Maria in 2017. Loon says that its mission has taken on even new meaning since the onset of COVID-19, and that is providing reliable connectivity for people in remote locations that need to contact doctors or family members, but our confined due to travel restrictions.
Though we have seen some failed attempts at rural internet access like Mark Zuckerberg's solar-powered internet plane Aquila, and Elon Musk's SpaceX and Richard Branson's OneWeb continue their low-orbit satellite wars, I still see Alphabet Loon filling a significant void in the internet market for the underserved.
Futurum Research provides industry research and analysis. These columns are for educational purposes only and should not be considered in any way investment advice.
Other insights from the Futurum team:
Internet Satellites Continue to Crowd the Skies — SpaceX and OneWeb Lead the Way
Alphabet's Smart City Project Set To Help The Environment, But Leaves Questions On Data Usage
Google Slashes Its Marketing Budget: What Does This Mean?
Image Credit: Medium.com
The original version of this article was first published on Futurum Research.
Sarah brings 24 years of experience as an industry analyst to the Futurum team. She most recently served as the head of industry research for Oracle. Her experience working as a research director and analyst extends across multiple focus areas including AI, big data and analytics, cloud infrastructure and operations, OSS/BSS, customer experience, IoT, SDN/NFV, mobile enterprise, cable/MSO issues, and managed services. Sarah has also conducted primary research of the retail, banking, financial services, healthcare, higher ed, manufacturing, and insurance industries and her research has been cited by media such as Forbes, U.S. News & World Report, VentureBeat, ReCode, and various trade publications, such as eMarketer and The Financial Brand.