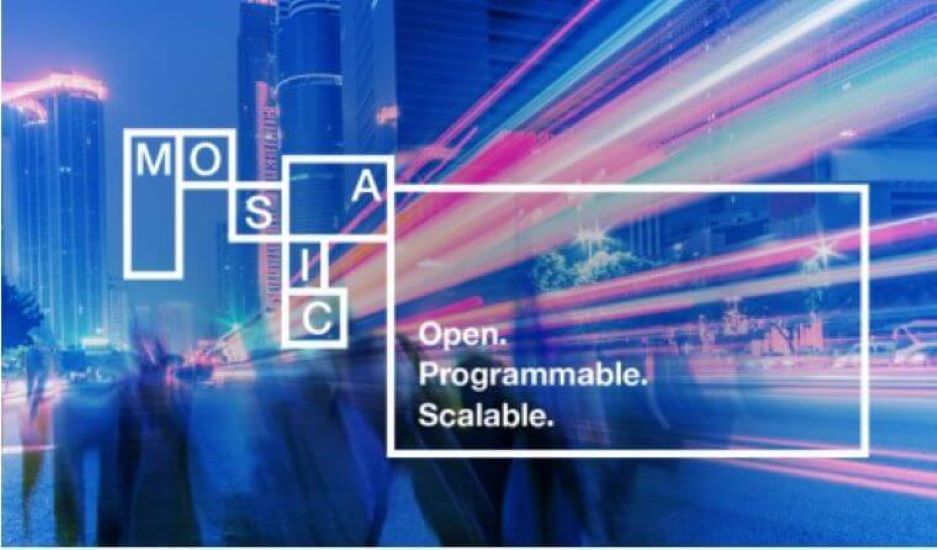 The News: ADTRAN, a provider of next-generation fiber and fiber extension broadband access solutions, announced that through its Enabling Communities, Connecting Lives program, Franklin Telephone Company Inc. (Franklin Telephone) has selected its Mosaic Customer Experience, Powered by Plume, to deliver a full suite of Smart Home Services to elevate the in-home subscriber experience. Read the full ADTRAN press release.
ADTRAN, also through its Enabling Communities, Connecting Lives program, announced that Summit Broadband selected its Mosaic Customer Experience Powered by Plume to bring new smart home applications and services to its subscribers in residential and multi-dwelling unit (MDU) environments. Mosaic Customer Experience extends Summit Broadband's view into the subscriber's network to better understand usage patterns and recognize and resolve issues before they impact service quality. This solution is designed to deliver a boost to the overall customer experience of Summit Broadband's existing products while enabling a range of entirely new service opportunities. Read the full ADTRAN press release.
ADTRAN's Mosaic Fulfills New Demands of Accelerating Work-from-Home Model
Analyst Take: ADTRAN's recent deals with Franklin Telephone Company Inc. (Franklin Telephone) and Summit Broadband confirms the growing importance of delivering superlative customer experience to customers — thus the driver behind ADTRAN's Mosaic solution. With the advent of the global COVID-19 pandemic, many businesses and organizations have rapidly expanded their remote workforces as well as provide customers a broader range of remote services, including distance learning, telehealth, collaboration, and entertainment capabilities. Florida communities and rural Mississippi are no exception.
ADTRAN and its reseller and support partners need to target businesses that increasingly require reliable and secure work-from-home (WFH) implementations, particularly for high-speed broadband and WiFi applications. Many businesses are anticipating a shift in supporting larger, widely distributed remote workforces and need to implement and manage unified communications across the entirety of their business locations and employee homes. This provides fast-growing opportunity for operators to establish sales and marketing plans selling to their residential customers as both consumers and members of remote workforces.
With expanding remote workforces becoming firmly entrenched in the digital ecosystem, operators should also start looking into offering enterprise-caliber SLA assurances to their existing residential customers with remote workforce commitments. The operators that are swiftest in taking advantage of this remote workforce trend will very likely gain a long-term competitive edge.
ADTRAN's Mosaic Subscriber Suite is a holistic subscriber insight and management software solution that offers cloud-based tools to make device installation, activation and service restoration efficient, while aiming to improve the overall subscriber experience. For the Franklin Telephone deal, ADTRAN's Mosaic solution is marketed as ADTRAN's Mosaic Customer Experience, Powered by Plume, reinforcing the company's reliance on Plume to help drive customer experience innovation and implementation.
As a result, ADTRAN is reliant on third-party supplier Plume to support key Mosaic customer experience capabilities. For background, in 2017 Comcast led a $37.5 million investment round in WiFi specialist Plume, joined its board directors (Tyson Marian), and opened up its sales channels to Plume. In 2018 Comcast, Liberty Global, and Bell Canada announced their support for the debut of the open source initiative championed by Plume. In a joint communique with Samsung, Plume made its Middle Layer software for gateways, modems, routers, access points, extenders, set-top boxes, IoT hubs, smart speaker and other Wi-Fi-connected devices, available on an open source basis. The open source software is packaged as OpenSync.
In 2020, Plume raised $85 million through a combination of equity and debt financing. Specifically, the $60 million series D equity investors included Qualcomm Ventures, Charter Communications, Belkin, Service Electric Cablevision, Liberty Global, and Shaw Communications, while the debt facility was provided by Silicon Valley Bank and WesterRiver Group. Plume's total funding to date is $127 million, at a valuation of @$510 million.
ADTRAN's Mosaic: Next Moves and Key Takeaways
Insofar as Plume is heavily backed by the cable operators such as Comcast, Liberty Global, and Shaw, some telcos should conduct due diligence on Plume's provenance. While I concur cable operators and telcos are capable of conducting fruitful partnerships, telcos and cable operators are generally natural rivals, especially as cable operators expand their mobile network ambitions and telcos ramp up their fixed wireless access (FWA) investments and buildouts in the emerging 5G era. As such, I expect telcos need to keep a close eye on the cable operator's strategic decision-making in regard to their support of the Plume open source program. Even with the open source imprimatur, there is some risk that Plume's evolving development priorities could favor the cable operators.
I believe ADTRAN should contemplate recruiting broader telco support for the Plume initiative, augmenting Bell Canada's presence, for instance. The move would strengthen its Mosaic portfolio, reassuring a wider swath of telcos of Plume's viability to powering their own customer experience innovations long-term in telco environments.
Futurum Research provides industry research and analysis. These columns are for educational purposes only and should not be considered in any way investment advice.
Other insights from Futurum Research:
The ADTRAN SD-Access Portfolio Showcases its German and French Connections
3 Key Considerations For Managing Customer Experience During COVID-19
ADTRAN Readies Operators for Connect America Fund Compliance
Image Credit: ADTRAN
The original version of this article was first published on Futurum Research.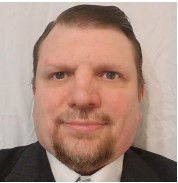 Ron is an experienced research expert and analyst, with over 20 years of experience in the digital and IT transformation markets. He is a recognized authority at tracking the evolution of and identifying the key disruptive trends within the service enablement ecosystem, including software and services, infrastructure, 5G/IoT, AI/analytics, security, cloud computing, revenue management, and regulatory issues.