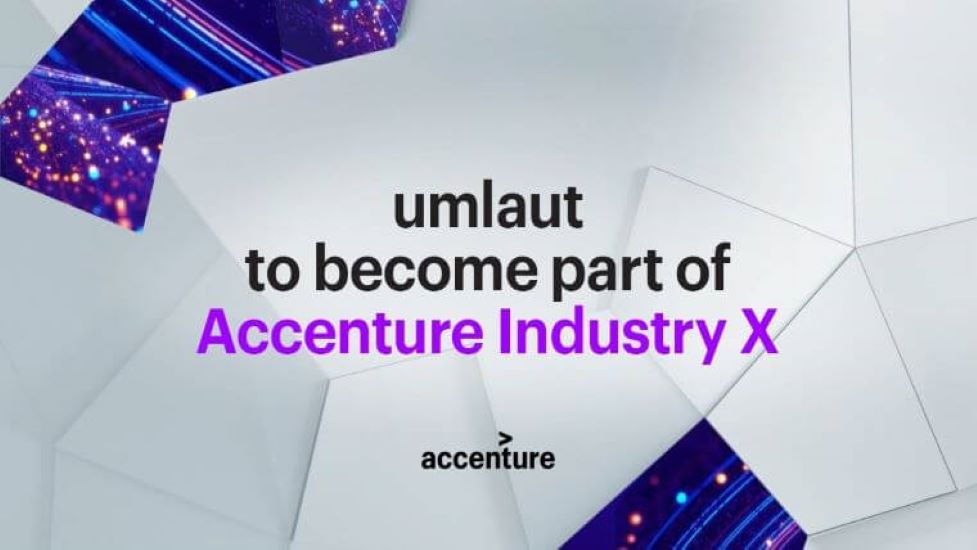 The News: Accenture has agreed to acquire umlaut, an engineering and consulting firm headquartered in Aachen, Germany. The move aims to scale Accenture's engineering capabilities to help organizations use digital technologies such as cloud, artificial intelligence (AI), and 5G to transform how they design, engineer, and manufacture their products as well as embed sustainability.
The acquisition of umlaut will add more than 4.200 engineers and consultants across 17 countries to Accenture's Industry X services and expand the company's capabilities across an array of industries, including automotive, aerospace & defense, telecommunications, energy & utilities. Industry X combines Accenture's data and digital capabilities with engineering expertise to offer clients the suite of services required for digitizing their engineering functions, factory floors and plant operations, improving productivity, accelerating the transformation of hardware into software-enabled product, and allow for more agile product development. Read the Accenture release here.
Accenture Accents Industry X Services Capabilities with umlaut Acquisition
Analyst Take: Accenture's decision to acquire umlaut for an undisclosed sum is a smart move. The deal rapidly bolsters Accenture's Industry X digital transformation services, consisting of a global team of experts in design, engineering, technology, consulting, and operations, with a primary focus on Intelligent Products and Platforms in finding solutions to customer challenges. Specifically, Accenture's Digital Manufacturing and Operations platform targets driving the digital transformation of organizations on a comprehensive basis.
I see the umlaut acquisition especially augmenting Accenture's ability to drive the design, engineering, and manufacturing aspects of client digital transformation. Industry X already identifies product development, design engineering, manufacturing, and supply chain as all interrelated and integral to advancing the digital transformation objectives of customers, as well as the ecosystem-wide digital transformation frontier.
I also view the global pandemic as demonstrating that many organization's operations and supply chains were unprepared to respond quickly and robustly to the unfolding crisis. Ongoing supply chain uncertainties in key verticals like automotive and medical equipment, confirmed that organizations need to accelerate their digital transformation strategies to attain capabilities such as transparent, actionable insights and operational agility to improve their business outcomes in areas like supply chain management, administration of digital and hybrid workforces, and remote oversight of engineering and manufacturing processes.
Accenture needed to acquire umlaut to further validate its strategic commitment to expanding and building Industry X capabilities and portfolio resources. The umlaut deal is the most recent of 22 acquisitions Accenture has made since 2017 to broaden its Industry X capabilities. To further enhance the design, engineering, and manufacturing credentials of its Industry X proposition, I believe Accenture needs to invest more in digital twin and digital threading technologies, especially automated, AI-enabled solutions.
For example, Accenture should consider formally using NVIDIA's Omniverse platform as the platform is purpose-developed to enable ecosystem-wide interoperability across different applications and 3D collaborators, providing real-time scene updates and acts as a hub, enabling new capabilities to be exposed as microservices to any connected applications and clients. Since digital twins merge the product physical and virtual spaces, I anticipate that will enable organizations to establish a digital footprint for all their products, including the design, development, engineering, and manufacturing processes throughout the entire product lifecycle. As a result, I see Accenture Industry X portfolio's overall competitive success becoming conjoined to its prowess in digital twin/threading technology.
Key Takeaways on the Accenture Acquisition of umlaut
Accenture needed to acquire umlaut to prevent its key services rivals like IBM, Infosys, Tech Mahindra, Capgemini, Cognizant, and BearingPoint, as well as the services units of networking firms like Cisco, Ericsson, and Nokia from taking over umlaut's highly-skilled multi-national team of some 4,200 engineers and consultants. With the umlaut deal, Accenture locks in one of the most valuable assets, if not most valuable – workforce skills.
Based on our research, I see skills shortages in areas like cloud native engineering and software development as a top barrier to advancing organization-wide digital transformation objectives, especially in bridging the collaboration gap between network/IT and cloud development teams. Now Accenture has significantly bolstered its talent and skills pool to propel more digital transformation projects across the global economy, including especially across the automotive, aerospace & defense, telecommunications, energy, and utilities verticals.
Disclosure: Futurum Research is a research and advisory firm that engages or has engaged in research, analysis, and advisory services with many technology companies, including those mentioned in this article. The author does not hold any equity positions with any company mentioned in this article. 
Other insights from Futurum Research:
SAP Capgemini Deal Boosts SAP's Contingent Workforce Management Proposition
Nokia Smartens Up Mobile Site Design with Digital Twin Technology
Accelerate Digital Transformation In 2021 With Stronger Partnerships
Image Credit: Accenture
The original version of this article was first published on Futurum Research.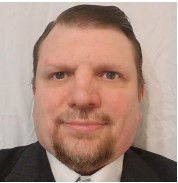 Ron is an experienced research expert and analyst, with over 20 years of experience in the digital and IT transformation markets. He is a recognized authority at tracking the evolution of and identifying the key disruptive trends within the service enablement ecosystem, including software and services, infrastructure, 5G/IoT, AI/analytics, security, cloud computing, revenue management, and regulatory issues.