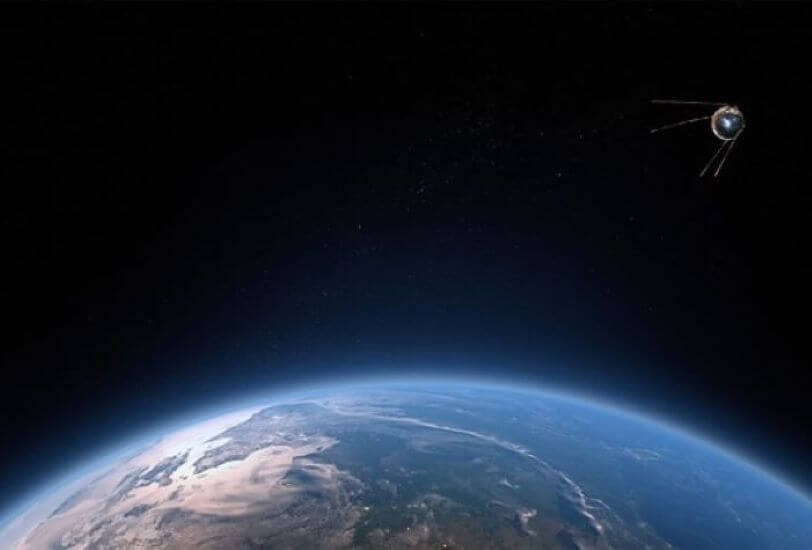 Satellite operators are ready to deliver major 5G internet breakthroughs, which will play an essential role in providing universal Internet access across the planet. While satellite-enabled Internet has been around since the 1990s, it has endured setbacks over the years. For 5G internet breakthroughs coming down the pike, we can once again look to the skies.
Satellite-Enabled Internet — The Back Story and a Forward Look
Satellite-enabled internet has had its share of disappointments. These letdowns included the high-profile bankruptcy filings of Iridium and GlobalStar in 2002. This required both companies to execute in order to scale back their satellite fleets and focus on providing premium data services to satellite phone operators used primarily by specialty corporate customers such as maritime/oil rig, agricultural, and remote public safety workforces.
Teledesic, backed by Bill Gates, fizzled and eventually shut down in 2002 before even leaving the gate. In addition, the technology overall has proven limited in delivering low-latency, high-speed Internet access on a direct competitive basis against terrestrial fixed and mobile access alternatives.
For Major 5G Internet Breakthroughs — Look to the Skies
Fast forward to today, where broadband satellite is poised to make a headline-generating comeback in the expanding 5G realm, and we only need to look to the skies to see that happening.
What are the new dynamics and changes that are powering the resurgence in satellite Internet capabilities with the potential to dramatically alter the long-term 5G ecosystem and competitive landscape, following is my deep dive into the topic.
Current Market Conditions
In the U.S. market, ViaSat and EchoStar's Hughes Network Systems hold commanding leads in the satellite Internet market segment. Hughes reported a 2 percent increase in its consumer broadband subscriber base, resulting in a 1.388 million subscriber count as of March. In May, ViaSat reported its Satellite Services unit achieved record FY 2019 revenues of $684.2 million – a 16 percent YOY boost, with greater vertical and geographic market diversification and solid momentum (ViaSat no longer reports broadband satellite subscriber counts).
Both companies use geosynchronous orbits, which are high Earth orbits that enable satellites to match the Earth's rotation. This implementation is constrained by high latency, causing delays in signals of up to a half-second. Notwithstanding, Hughes and ViaSat are growing in subscriber counts and revenues, so why not invest more in geosynchronous satellite capabilities in order to broaden their customer base, especially among the underserved/unserved households and fend-off new broadband satellite competition?
The costs limit their business case. For instance, Hughes uses only two satellites today and plans to add a third in 2021 to bring on more business. A new set of broadband satellite providers, such as SpaceX, OneWeb, Telesat, and Amazon's Project Kuiper, are accelerating the build-out of their lower cost Low Earth Orbit (LEO) satellite constellations, thereby seriously challenging the competitive status quo of current deployments.
5G Standards Matter
Due to several key developments, broadband satellite is ready to drive planet-wide 5G-capable Internet access, and not just in rural areas. To begin, 5G standard bodies are paving the way with the coalition of seven telecom standards organizations, called the 3rd Generation Partnership Project (3GPP), building-in and ensuring interoperability with satellite technology in 3GPP Releases 14 and 16.
In contrast to prior generation mobile standards like 3G and 4G, 5G standards are being developed in the framework of a network of networks, enabling broader levels of interoperability across the digital ecosystem and global telecom infrastructure. In other words, from its onset, 5G standards are already building-in and committed to developing satellite interworking in order to avoid the mistakes and limitations of prior 3G/4G standards implementations.
Regulations Matter
The U.S. government's Federal Communications Commission (FCC) is ramping up permission to expand new satellite launches. For example, the FCC has given SpaceX permission to launch nearly 12,000 Starlink satellites through the mid-2020s. In contrast, today there are only around 2,000 operational spacecraft in our planet's orbit.
In addition, last summer the FCC issued a Notice of Proposed Rulemaking (NPRM), outlining a four-step plan to make some or all of 500 MHz C-band (i.e., 3.7 GHz to 4.2 GHz), used for satellite TV broadcasts, accessible for 5G communications. The order requires users of C-band satellite dishes in the U.S. to license their dishes with the FCC as well as to update existing licenses. Overall, the FCC is readying the U.S. market for broad accessibility to LEO-enabled 5G services.
Technical Advances Matter
In contrast to the established practice of deploying a few large satellites in geosynchronous orbit, the new crop of satellite providers are deploying thousands of broadband satellites in low Earth Orbit (LEO). Since LEO satellites are placed only a few hundred miles above the Earth, latency delays are significantly reduced to around only 20 milliseconds.
Moreover, emerging new capabilities such as high-throughput beams and adaptive coding, along with lower-cost terminals and satellites, broadens the 5G satellite business case to include 5G backhaul, end-to-end IoT connectivity, and faster, more reliable Internet service to not only rural areas, but also select suburban/urban environments. This makes the new satellite offerings 5G-ready and capable of differentiation against terrestrial/mobile broadband services.
5G/Broadband Competition Matters
The combination of 5G standards assurances, regulatory approvals, and technical advances are fueling a new space race to deliver satellite-based 5G services. SpaceX's Starlink leads the parade of satellite providers targeting the emerging 5G broadband market opportunity in the areas of satellite count and ambition. SpaceX CEO Elon Musk is counting on the ten-year build-out of the 12,000 Starlink satellite constellation to deliver up to $30 billion in annual revenues needed to fund his ambition of developing the Starship rocket technology needed to colonize Mars. Currently SpaceX's established business of commercial satellite launches maxes out at around $3 billion per year.
SpaceX rivals are hot on the 5G/broadband trail. UK-headquartered OneWeb, backed by high tech stalwarts SoftBank and Qualcomm, launched six satellites in February with the goal of deploying a 650 satellite constellation by 2021. Telesat plans to roll out a 292 satellite constellation by launching 20 LEO satellites per month. Not to be outdone, Amazon unveiled Project Kuiper in February, with the goal of deploying a 3,236 LEO satellite constellation. US-headquartered LeoSat is looking to complete its constellation roll out of up to 108 LEO satellites by 2021, initially targeting 5G backhaul and VPN applications.
Undeterred by the setbacks of the 1990s and early 2000s, investors are clearly now coming back to drive the blossoming of LEO satellite constellations.
Caveats and Conclusions
Obviously, the 5G ecosystem will not wait around for the various rollout schedules of the LEO satellite operators. The goal of 5G standards is to enable 1Gbps+ speeds to devices. In direct competition scenarios with terrestrial-based offerings within some high-density, urban environments, 5G satellite services will continue to lag on a performance, lower-latency basis.
Although the cost of satellites and deploying LEO constellations continues to decline, the cost of ground implementations has not necessarily followed suit. The new breed of LEO-based satellite services will require the construction of millions of ground stations that support phased-array antennas which can track satellites as they pass above skyward. Such implementations are more costly than traditional immobile satellite dishes, which only need to point to a single portion of the in order to communicate with geosynchronous satellites.
Additional concerns like delays in LEO constellation deployments dialing back investor backing and enthusiasm, could potentially confine 5G satellite to a narrow niche status.
However, 5G satellite is poised to thrive in delivering broadband services to customers in not just hard-to-reach places like maritime and rural settings, but also select suburban/urban settings. Moreover, the new breed of 5G satellite service providers can establish and expand wholesale alliances with existing operators, especially for executing emerging use cases like global IoT connectivity and unified 5G service bundles.
Despite the new costs, such as constructing phased-array antenna complexes and the multi-year timetables required for constellation build-outs, overall we see LEO satellite technology augmenting and boosting competition throughout the 5G ecosystem – stellar news for 5G consumers and enterprises across the planet.
Check out some of my other articles:
Openet ECS Platform Captures Early 5G Operator Mindshare 
Amdocs: Paving the Way for eSIM Cloud Ecosystem Expansion
Equinix and IBM Up the Interconnectedness of Their Cloud Alliance 
The original version of this article was first published on Futurum Research.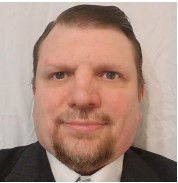 Ron is an experienced research expert and analyst, with over 20 years of experience in the digital and IT transformation markets. He is a recognized authority at tracking the evolution of and identifying the key disruptive trends within the service enablement ecosystem, including software and services, infrastructure, 5G/IoT, AI/analytics, security, cloud computing, revenue management, and regulatory issues.