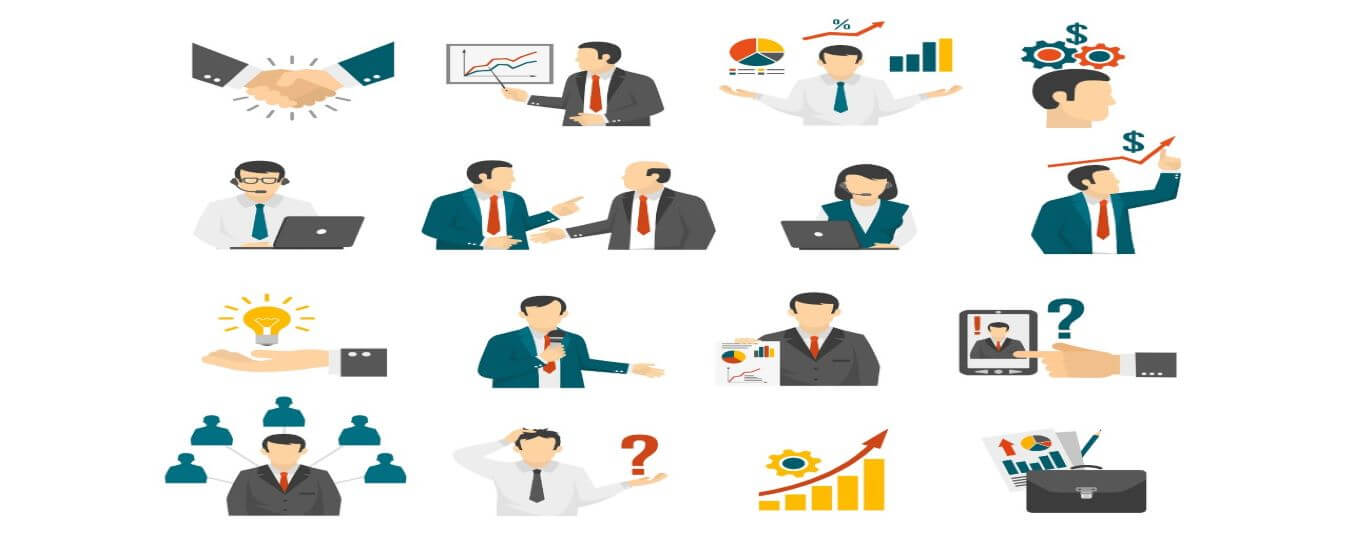 Now more than ever before, stellar communication with customers and between employees is paramount for long-term success. Given the fact that the COVID-19 pandemic has changed the way we do business and has forced people to stay home (your employees included), you cannot afford to stick with the old communication solutions. Instead, you need to digitize and upgrade everything from your phone system and your email strategy to conferencing, collaboration methods, and beyond.
This is the only way to maintain productivity and output while working remotely, not to mention that it's the only way to execute an omnichannel approach to sales, marketing, and support that the customers expect of a modern brand. Needless to say, digital transformation is the key to achieving all of these goals, so today we are taking a look at the five tips you need to use to digitally transform your communications.
Catering to Employees on the go
Now that remote work has become the norm, especially due to the pandemic, you need to assume that not all employees are constantly working from home. If the job permits it, some employees might be working from various locations, while others might even be working on the go as they are running from meeting to meeting across town. Whatever the case may be, you need to facilitate seamless communication between stationary and mobile employees by optimizing your communication for mobile devices and that's important when you are working on how you can digitally transform your communications
This will improve communication between teams without a doubt, but it's also important to note that mobile optimization facilitates brand-consumer communication as well. Your employees need to be equipped with the right software and hardware that helps them communicate with clients and customers throughout the day, wherever they may be. Typically, you will achieve mobile-friendly communication through your VoIP system, but we will get to that in a moment.
Facilitating Collaboration with the Right Tools
Remote work might have become the norm during the COVID-19 pandemic, but that doesn't mean that it has come easy to business leaders. In fact, remote work brings a unique set of challenges to the table, one that good leadership alone cannot overcome. You need to introduce the right communication and collaboration technologies to bridge the physical gap between employees and teams and facilitate cross-department collaboration.
As you might have guessed, you need a reliable project management tool to achieve this, and sync up your marketing and sales and other departments within the remote work structure. With a comprehensive project management tool, your remote teams can all work together on a centralized platform in real time, which will invariably improve their communication as well.
Integrating a Unified Communications System like VoIP
Perhaps the most important step in the digital transformation process, at least when it comes to communication, is to unify your business communications through a centralized platform like VoIP. Voice over internet protocol is a comprehensive solution that brings a variety of features to your company.  Essentially, it's a cloud-based phone system with digital features that allow you to communicate internally and externally with ease.
It's important to research the top VoIP service providers on the market to find the plans that fit your company's needs, preferably ones that won't make you break the bank. Fortunately, VoIP is an affordable solution for almost any business. Be sure to look for providers offering low-cost phone calls, full mobile optimization, video and audio conferencing, and call analytics with conversational AI, among other perks.
Don't Forget About the Importance of Data Security in Communication
Another big challenge in corporate communications in the time of the coronavirus is ensuring privacy and data security. Now that you're tasked with broadcasting your video meetings and communicating via various tools, you need to ensure the security of all information flowing though your company. The same goes for communication with your customers, because it only takes a single data leak to jeopardize your brand.
This is why adopting a centralized communication and collaboration platform is so important, because they provide you with end-to-end encryption that safeguards all information in the system. Be sure to go the extra mile to enable two-factor authentication and adopt a more stringent password policy for accounts and devices, and you should have no problem elevating cybersecurity in communication.
Investing in AI for Analytics and Reporting
Last but not least, you can't hope to run a successful operation in the digital world without the right data in your hands. The same goes for your communication and collaboration strategies, as you need to track important KPIs and create comprehensive reports to improve these strategies quickly.
One of the best solutions would be to bring AI and analytics together. You can use artificial intelligence to extract valuable employee and customer data and generate detailed reports that will allow you to boost internal and external communications with ease.
Wrapping Up
In order to thrive in 2021 and the years to come, you need to focus on digital transformation across the board. Your communications are the perfect place to start, so be sure to use these tips to digitally transform your communications with employees and customers.
The original version of this article was first published on Future of Work.