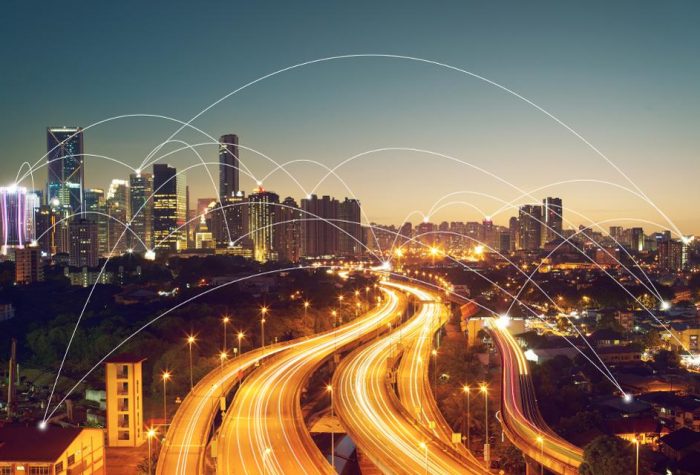 Every year—and every minute—more devices are going online, connecting our world in ways we never imagined. From our homes to our cars to own city blocks, the Internet of Things (IoT) stands to revolutionize everything about how we're living. And the best part is, it's now happening so seamlessly many of us will not even realize it.
Yes, we're smack in the midst of IoT development. But from where I'm standing, the IoT itself is just starting to evolve and refine its own role in making our world a better place to live. No longer is it enough to be able to remotely control our home air conditioner and other appliances via Nest and other smart home apps. Using artificial intelligence and machine learning to process the data it gathers, IoT devices can now automatically sense what temperatures we prefer—when we prefer them—and automatically adjust accordingly. That goes not just for smart homes, but endless other processes in our cities, offices, and the connected supply chain.
Indeed, today's IoT is finally moving to the next level: beyond technology as a function, to technology as a proactive problem-solver. Below are just a few areas where this precocious technology is going to be making some waves—whether we know it or not.
IoT @Home
If there is one place life stands to get a bit easier for many of us—it's in the home. Case in point—Google Chromecast users: you may have realized that the icon on your phone recently changed from Chromecast to Google Home. That's because Google and other providers are ready to move beyond simple entertainment and air-conditioning. They want to use the IoT to help you manage your entire lives.
Connected devices in our homes have traditionally been about making life easier—and maybe even a little more fun. It's cool to check in on our kids from our connected video cameras; it's nice to click a button on our phone and watch our favorite movie or TV show. But going forward, these technologies will be about even bigger things: saving energy, time, and money. Your smart home apps will automatically manage your energy usage based on smart sensors and data collected over time. Predictive maintenance sensors will alert you—and even arrange for help—when your appliance is in need of adjustment to maintain optimal efficiency. One-click virtual assistants will be able to shop for you based on past grocery purchases and have food delivered straight to your door—without you even thinking about it.
On the business side, savings will be just as huge. The U.S. Department of Energy estimates buildings account for more than 40 percent of electricity use in our country. There's no telling how much private and public bodies will be able to save in money—and natural resources—by utilizing the IoT.
IoT @The Big (Smart) City
Granted, city and state governments aren't necessarily known for efficiency or being on the cutting-edge of technology, but many municipalities around the world are realizing the IoT has tremendous power to make traditional infrastructure like city lights, traffic, parking, and water usage more efficient—thereby saving millions of dollars. Barcelona, for instance, recently showed annual savings of $58 million after installing smart water meter technology. But the savings go even further than electricity and water. The city of Chicago is using smart sensors to determine when trash dumpsters need to be emptied to keep the city cleaner—and the rats at bay. Cities throughout the world are already using the IoT to do things like improve traffic congestion. Indeed, data shows that 30% of city traffic congestion is the result of drivers searching for parking. Are you kidding me? In the near future, IoT sensors will be able to seamlessly direct drivers to the closest available spot and automatically charge them without the driver ever have to hit the brakes or find a meter.
Again, the IoT's value comes not just in the remote monitoring. It comes in the data gathered from that monitoring, all of which can help cities determine how their public transportation routes can be optimized—which areas of the cities need a better public safety presence—which traffic spots cause the most issue—and how those issues can be fixed. With more than 60% of the world's population expected to live in cities by 2050, those efficiencies won't just be nice to have. They will be necessary to keep our country safely running.
IoT @Our Cars and Vehicles
Many don't realize the U.S. Department of Transportation is already working with device and car manufacturers to equip vehicles with the technology to communicate with other vehicles and devices while driving. I'm not talking about self-driving cars here. But I'm not talking about simple WiFi and Facebook connectivity, either. I'm talking about everyday vehicles that are already equippedwith sensors and data capable of alerting drivers to traffic on their usual routes, determining when an oil change or service is needed, and proactively avoiding road closures or accidents based on the data it pulls from other vehicles on the road. We're not the Jetsons yet, but we're getting there.
There is so much in store for all of us as the IoT develops—including supply chain and retail, where the IoT's ability to improve quality and transparency are nearly endless. And chances are good that the processes will continue to evolve so naturally that many of us won't even realize the transformation is happening. Are all these changes for the good? Hopefully. But like anything that happens "without us realizing," it's good to be hypervigilant. Do your research. Find out who gets the data shared via your phone, car, home, and Chromecast—including how it will be used, and who will benefit from it. Just as our devices are getting smarter, we need to be smarter, as well.
Additional Articles on This Topic:
IoT Driving Another Industrial Revolution
IoT Challenges in the Connected Supply Chain
Can You Make Your Smart Factory Smarter? IoT Takes Quality to a New Level
This article was first published on Forbes.
Daniel Newman is the Principal Analyst of Futurum Research and the CEO of Broadsuite Media Group. Living his life at the intersection of people and technology, Daniel works with the world's largest technology brands exploring Digital Transformation and how it is influencing the enterprise. From Big Data to IoT to Cloud Computing, Newman makes the connections between business, people and tech that are required for companies to benefit most from their technology projects, which leads to his ideas regularly being cited in CIO.Com, CIO Review and hundreds of other sites across the world. A 5x Best Selling Author including his most recent "Building Dragons: Digital Transformation in the Experience Economy," Daniel is also a Forbes, Entrepreneur and Huffington Post Contributor. MBA and Graduate Adjunct Professor, Daniel Newman is a Chicago Native and his speaking takes him around the world each year as he shares his vision of the role technology will play in our future.