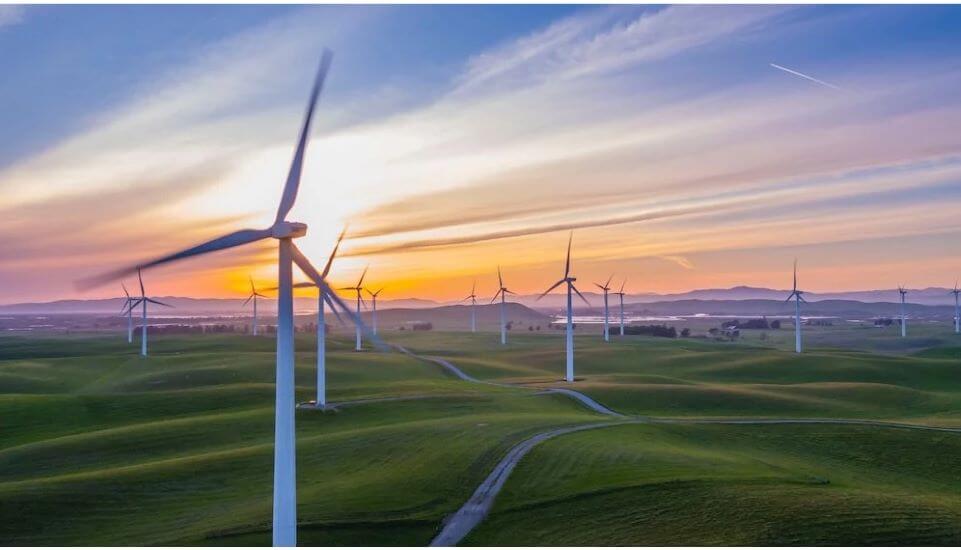 While some economic sectors seem to have bypassed rural America completely, wind energy is a different story. According to a recent report, over 99 percent of America's wind turbine infrastructure is based in rural communities. These wind farms or even just a few turbines bring huge economic benefits to towns across the country, like job creation, lease payments for landowners hosting turbines, and new tax revenues that support local infrastructure, fund law enforcement, schools, and other vital services.
Wind now provides:
A quarter or more of total electricity in five Great Plains states
One of the least expensive electric-generation options across most of the central U.S.
An ever-growing turbine infrastructure getting built and going online in rural communities all over the country
With momentum in wind energy building, now is a great time to take a closer look at what that means for communities that all too often get overlooked in the national economy.
Job Creation
Wind farms and manufacturing facilities are located in areas that need an economic boost the most.
According to the USEER, in Quarter 2 of 2019 alone, over 111,000 jobs were created in the wind energy sector. Wind farms and the auxiliary work they create are set to offer significant employment opportunities across the country's second and third-largest coal-producing regions, the Appalachian and Illinois Basins. The American Wind Energy Association reports that the industry also supports thousands of manufacturing or supply chain jobs across 42 states. Wind energy is everywhere.
As just one example, Amazon is part of a massive wind farm project in the Tehachapi Mountains of southcentral California. In addition to permanent jobs, the project is bringing hundreds of outside contractors to build out the turbines, bringing both short and long-term economic impact to the local economy through these contracted and permanent jobs.
Investments
As the Amazon project shows, jobs don't happen without companies seeing the value in capital investments in these regions. And investment is happening in big ways. The NRDC reports that wind farm infrastructure spending means rural areas of the Midwest gained 2.2 gigawatts (GW) of new wind capacity in 2017.
It doesn't stop with a field full of turbines. Wind projects become magnets for further investment. With more and more corporations looking to a carbon-neutral future, enterprise-level businesses are coming to the midwest to build data centers and other projects that will run on clean energy. Cheap, clean energy creates a virtuous circle of economic activity as jobs are created, tax revenue generated, and consumers spend money in local communities.
Cash Flow
Wind turbines take up a lot of space. They need to be located where they will be of the most benefit. This makes the land where turbines can be used valuable, and leasing of this land brings in revenue and cash flow to farmers and other landowners where turbines are placed.
US farmers and ranchers who lease land for wind turbines are paid over a quarter of a billion dollars annually. With the industry growing, that number is likely to increase. That's a big deal especially for family farms and ranches where commodity prices fluctuate and weather and other factors make growing crops such an unpredictable endeavor.
Tax Revenue
In many rural communities, tax payments from wind farms are bringing in substantial revenue to fund schools, infrastructure, police and fire departments, and parklands.
According to the Center for Rural Affairs, In North Dakota, wind energy projects have generated millions of dollars in tax revenue for rural communities. In 2015, the projects generated $1,126,934 in electric generation tax revenue, and, in 2016, they generated $7.7 million dollars in property tax revenue. And things certainly have not slowed down in the years since. Some communities are seeing wind energy tax revenue as one way to avoid raising property taxes and other local assessments.
Can wind energy transform rural economies all by itself? Of course not. But it is becoming a significant engine for growth that can't be ignored. The ripple effects from wind farm development are part of a larger renewable energy economy that is emerging alongside traditional energy infrastructure, fueling growth in rural communities all across the US.
The original version of this article was first published on Saxum.
Jeff Risley is the Chief Strategy Officer for Saxum, an issues-based, marketing communication agency founded in 2003, with offices in Oklahoma City, Houston, and Tulsa. Jeff has spent his career in marketing and business development, largely focused in the energy sector, but also leading teams focused on disruptive solutions, infrastructure, place-making, criminal justice reform, and education reform. As you might guess, he's not afraid to tackle important issues in the world and he's as passionate about working to effect change as he is about helping clients realize their visions and achieve their goals. Saxum has been on the Inc. 5000 list for eight straight years, and that's an accomplishment the entire Saxum team is proud of. You can find Jeff on Twitter at @RisleyRanch and connect with him on LinkedIn here: Jeff Risley on LinkedIn or email him at jrisley@saxum.com.