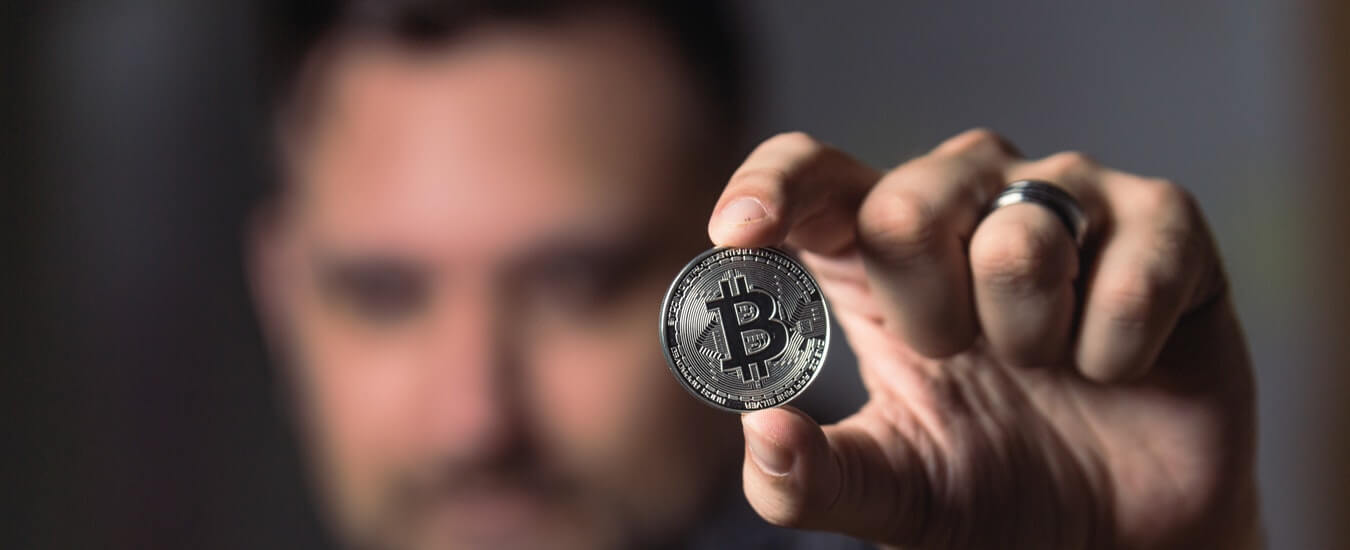 The News: Old school financial services companies are getting in to crypto. One example is a collaboration announced this past week between Fiserv, a global provider of payments and financial services technology solutions, and NYDIG, a technology and financial services firm dedicated to Bitcoin, announced a collaboration this past week. Financial institutions of all sizes now can enable consumers to buy, sell and hold bitcoin through their bank accounts via an integration between Fiserv and NYDIG. Read the announcement from Fiserv here.
Another NYDIG collaboration, this time with NCR, will make crypto purchases available to 650 banks and credit unions. According to a Forbes report, this initiative is in response to demand from NCR banking clients whose customers have been buying crypto through outside exchanges. Read the Forbes report here (subscription required).
Old School Financial Services Giants NCR and Fiserv Get Into Crypto
Analyst Take: I wrote a Research Note earlier this week on how crypto is starting to look like the early days of the internet, with Andreesen Horowitz building a large VC fund to invest in the space. My analysis of these two news stories, with old school financial services giants NCR and Fiserv getting into crypto, is in the same vein in that it speaks to the adoption of cryptocurrencies and what I see as an emerging trend.
National Cash Register (NCR) is a stalwart of the financial services sector with 45% market share in the cash register business globally. If you shop in retail stores, you have no doubt used their POS equipment for decades when checking out. NCR is also the largest provider globally of ATM machines.
NCR has been in this business for 135 years and are truly the definition of one of the 'old school' financial services and companies who provide the infrastructure for retail POS and banking. Fiserv falls into the same category, with 1.4 billion accounts on file globally, 100 million digital banking users, 6 million merchants and nearly 10,000 financial services providers as clients; they have been a FinTech provider for 35 years.
The two industry stalwarts, who provide the backbone of how money moves around the system getting into cryptocurrency is directionally important as it demonstrates where on the adoption curve we are when it comes to the broad adoption of cryptocurrencies as a medium of exchange, or the vehicle for purchase of goods and services in the way we use fiat currencies today.
If Bitcoin is to move beyond a volatile, speculative asset class that is seen more of a long-term store of wealth by those that hold, or something to be day traded on exchanges such as Coinbase, Gemini, and Kraken, then adoption by the legacy infrastructure providers and existing financial institutions, particularly smaller institutions such as credit unions where banking is retail, is crucial.
Fiserv's Entry Into the Crypto Space
Fiserv announced that financial institutions of all sizes can enable consumers to buy, sell, and hold Bitcoin through their bank accounts via an integration between Fiserv, and NYDIG, which will enable banks and credit unions to meet growing interest in Bitcoin, retain and grow their customer bases, and increase non-interest income opportunities.
I believe this focus is an extension of the Fiserv commitment to open banking technology. The integration with NYDIG will allow consumers to manage Bitcoin transactions directly within their financial institution's online and mobile banking portals, providing users an easy way to buy, sell and hold the popular digital asset through their trusted financial institutions.
"Interest in cryptocurrency, and particularly Bitcoin, has skyrocketed over the past several years, to the point that Bitcoin investing is now a commonplace activity," said Byron Vielehr, chief digital and data officer at Fiserv. "People continue to turn to financial institutions as a central place to manage their financial activity, and being able to offer this capability will help position banks and credit unions at the forefront of their customers' financial lives."
In addition to enabling banks to allow their consumer customers to buy, sell and hold Bitcoin alongside their bank accounts, Fiserv and NYDIG are working toward implementing additional functionality, including the ability for banks to implement Bitcoin-based rewards programs. "Our partnership with Fiserv represents a leap forward in bringing integrated Bitcoin transactions to institutions of all sizes, positioning them to meet growing demand and interest from their customers," said Robert Gutmann, co-founder and CEO of NYDIG. "We look forward to fulfilling our mission of expanding consumer access to Bitcoin through their trusted financial institutions with Fiserv."
NCR Provides Retail Infrastructure for Bitcoin
Founded in 1884 as the National Cash Register, NCR employs 34,000 people and does business ranging from digital banking service to ATMs and restaurant point-of-sale kiosks, in 160 countries. NCR serves 180,000 restaurants, retail chains, and more. As mentioned earlier, this new partnership between digital asset management and custody firm NYDIG and payments behemoth NCR will allow 650 U.S. banks and credit unions to offer crypto trading services to clients through mobile apps. The deal is aimed at eliminating the regulatory bottlenecks preventing U.S. citizens from accessing Bitcoin with ease. The newly announced partnership will allow Americans to purchase Bitcoin from more than an estimated 24 million clients in the United States.
NCR will be providing the app and infrastructure, while NYDIG will deliver custodial services to financial institutions that are ready to offer crypto services to clients. According to the recent reports, the first phase of the deal will allow NCR's banking customers to buy, sell, and trade Bitcoin and other crypto-assets through an app. Commenting on the development, NCR digital banking president, Douglas Brown noted, "We're firm believers in the benefits of crypto and the strategic application. And that's true for our banking relationships, as evidenced by NYDIG, and across retailers as well as restaurants and the like."
NCR is not new to Crypto. In May, the payments behemoth teamed up with crypto payment startup Flexa to allow U.S. citizens to spend their Bitcoin at over 600 convenience stores across the country.
The significance of this development is that it removes a significant barrier for smaller financial institutions where, instead of having to deal with the burdensome regulatory requirements related to actually holding the cryptocurrency for their customers, the financial institutions will rely on NYDIG's custody services.
NCR is looking to capitalize on demand it's seeing from banks and credit unions tired of seeing crypto purchases made from their accounts to outside exchanges. By providing these clients a way to buy Bitcoin, and eventually spend it within their existing accounts, the move puts these financial institutions in direct competition with cryptocurrency exchanges. "We're firm believers in the benefits of crypto and the strategic application," says NCR president of digital banking, Douglas Brown. "And that's true for our banking relationships, as evidenced by NYDIG, and across retailers as well as restaurants and the like."
I believe the approach that NCR and Fiserv are taking with these recent announcements is both directionally of note, but also a solid bet by both organizations. The downsides are minimal, as I would envisage the investments required are also minimal at this early stage, and the upsides of catching the Bitcoin wave could be significant if the currency actually starts to operate as a currency in the future. I believe we will see more of the legacy providers entering the crypto space in coming months and these announcements form an early part of this emerging trend.
Disclosure: Futurum Research is a research and advisory firm that engages or has engaged in research, analysis, and advisory services with many technology companies, including those mentioned in this article. The author does not hold any equity positions with any company mentioned in this article.
Other insights from Futurum Research:
Crypto Starts To Look Like The Early Days Of The Internet 
NVIDIA Empowers The Crypto Gold Rush With New CMP
Cybersecurity Shorts: Western Digital Storage Drive Hack, DOE Cybersecurity Budget Request, Bill Requiring Cyber Breach Reporting
The original version of this article was first published on Futurum Research.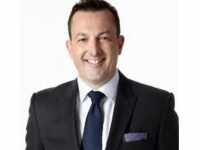 Steven Dickens is Vice President of Sales and Business Development and Senior Analyst at Futurum Research. Operating at the crossroads of technology and disruption, Steven engages with the world's largest technology brands exploring new operating models and how they drive innovation and competitive edge for the enterprise. With experience in Open Source, Mission Critical Infrastructure, Cryptocurrencies, Blockchain, and FinTech innovation, Dickens makes the connections between the C-Suite executives, end users, and tech practitioners that are required for companies to drive maximum advantage from their technology deployments. Steven is an alumnus of industry titans such as HPE and IBM and has led multi-hundred million dollar sales teams that operate on the global stage. Steven was a founding board member, former Chairperson, and now Board Advisor for the Open Mainframe Project, a Linux Foundation Project promoting Open Source on the mainframe. Steven Dickens is a Birmingham, UK native, and his speaking engagements take him around the world each year as he shares his insights on the role technology and how it can transform our lives going forward.