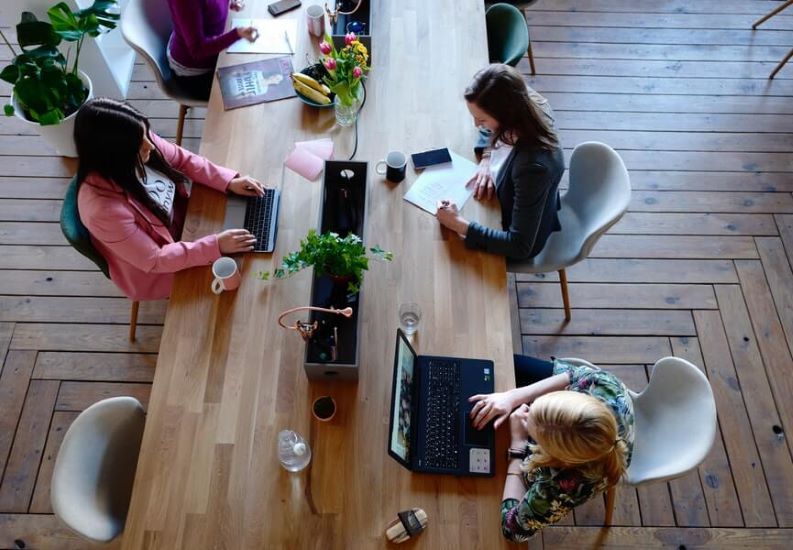 Managing a project from planning to completion is not an easy task. There are many variables involved that change every single day, requiring project managers to always be on their toes so they can anticipate and resolve any issue that may come up during the project management process.
The good news is there are now many tech innovations that could support project managers and make the job easier. Here is a list of office tech adaptations that can improve workplace project management. These tools are widely available and many can be used free of cost.
Task Management Tools
When it comes to project management programs, there's always the 36 year-old Microsoft Project. However, if you've used this software before, you probably know that it can be quite complicated to learn and it can take you hours just to map out a single project. Plus, even if you've mastered how to actually use this program, there's always the possibility that some of your team members are clueless about how to read the Gantt chart or interpret how it works.
Thankfully, the tech gods (aka developers) listened to these endless complaints and developed task management programs that are easy to use and more intuitive. You don't need to undergo training, nor do you need to teach your team members how to use this new breed of task management apps.
Most task management tools available today utilize a very simple interface so a user can quickly use these apps within minutes. These are available online so team members can access them from any device. Users can collaborate on one project in real time so there's no need to have many versions of the same project document. In case you're worried about losing track of the edits, most apps have tracking features so there's a record who edited what and who completed what task.
Some of the more popular task management apps today are Asana, Trello, Monday, Todoist, and Centrallo. Each of these applications have different features so it would really depend on your requirements what will suit you best. It is recommended to do a free trial plan first to see which product will work best for your project.
Communication Apps
When a project requires employees from different business departments to work together, it can be very challenging to ensure that everyone is always on the same page. The traditional way of communicating with one another is through in-person group meetings, emails, and phone calls. While these are still being used today, these methods all have limitations.
Group meetings can be difficult to arrange especially if some team members are not in the same geographic location. Emails often get lost in people's inboxes, while phone calls require that each party is available at that exact moment.
The best available option for group communication at the moment are applications like Slack, Skype, Google Hangouts, Microsoft Teams, and Webex Teams.
One of the biggest advantages of these new communication apps is that they allow group chat conversations that take place in real time. This means that project team members can update one another in one conversation without having to repeat information several times. This makes collaboration much easier because everyone can discuss topics and issues in one place.
The chat conversations are also archived so users can refer back to the chat history for record-keeping. Yes, that means no need to take down the minutes of the meeting that nobody ever reads until something goes wrong.
Chat applications are also convenient because unlike emails, you don't need to spend so much time digging through email history just to update yourself on what's happening because you can simply scroll up or down the thread.
Chat messages are also less intrusive than phone or video calls because while messages get delivered instantly, other team members are not required to answer after getting notified. Users can also multi-task and have their chat boxes open while doing other tasks.
Remote Diagnostics
During project planning, project managers are often focused on what tasks need to be done, assigning tasks to members, allocating resources, and setting deadlines, among other things. A lot of times, however, project teams don't think about backup plans in case something breaks down or stops working. In most cases, these problems are dealt with as they happen.
It is quite obvious though that even minor issues can cause major setbacks in the timeline and as a result, workplace project management suffers. For example, if a colored printer breaks down during a hectic day filled with client meetings, presentations, and tasks, finding someone to fix your office equipment is the last thing you need to be worrying about! These disruptions can affect productivity and can also be exasperating especially for employees who need to use that certain piece of equipment regularly.
These issues can be avoided by using remote diagnostics services that allows service providers to fix issues even if they are not physically present in your location. The advantage of utilizing remote diagnostics is that it can reduce downtime and fix many minor issues faced by users. This can definitely improve workplace project management because it minimizes disruptions in the workflow. Many industries offer remote diagnostics including the IT industry, automotive, printing, and medical industries.
Cloud Solutions
While a project is ongoing, keeping track of files, documents, and records can be downright frustrating. Which is the latest one? Who made the last revision? Does everyone have an updated copy of the document? Files getting lost in email threads, documents having the same file name, and missing lines in the budget sheets are just examples of a project manager's nightmare.
These issues can be avoided by using the cloud. Project managers can make use of this online solution to store files, documents, and other digital assets. Since the cloud is online-based, team members can access the files 24/7 with an internet connection. There's no need for late-night office trips or photocopying contracts from the file room because files can be accessed instantly.
Many cloud services offer collaboration features so documents can be edited by multiple users. Edit history can be tracked to when information was changed and which user made the alteration. Users can also add in comments and notify other team members. These features remove the need for duplication of documents and existence of outdated versions.
Maximizing Office Tech for Better Workplace Project Management
Managing a project can be very challenging. By utilizing new innovations and tools that are designed to support project teams, this task can definitely be much more manageable.
The original version of this article was first published on Future of Work.
Nathan is a business advisor and business writer at Biznas. He has helped many clients solve their business problems, and now imparts his advisory knowledge onto others to help them improve their businesses too.