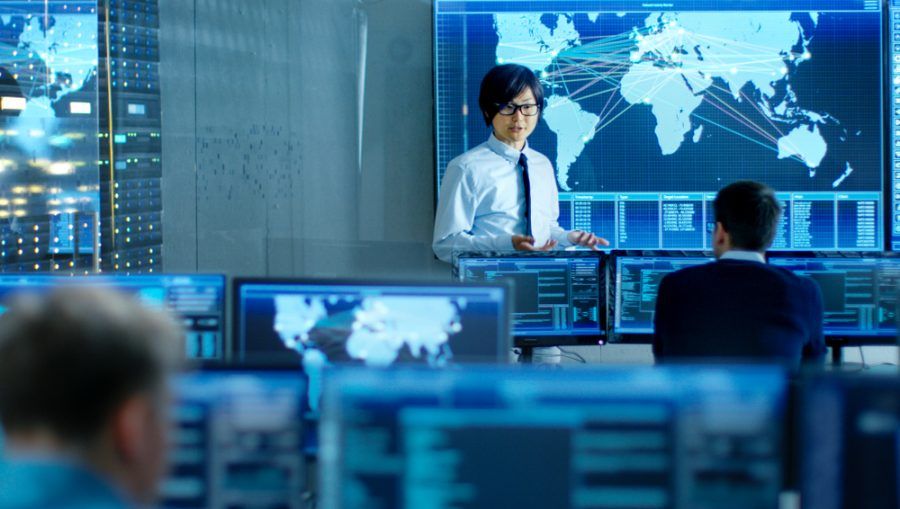 With so many aspects of security for businesses to already consider, it can be overwhelming to add anything else to the plate. When it comes to security, monitoring is a key part of any strategy. However, due to the time it takes, it's often not a priority. Using a managed service provider (MSP) can help ease the burden and ensure effective monitoring.
Putting a remote monitoring and management (RMM) system in place can bring you peace of mind—priceless especially when the tech world experienced a historical year for data breachesin 2017. What else can RMM do for you? Let's dive in and look at the other benefits.
Catch Problems – Before They Happen
There are many different types of data breaches that can affect your business, from the inside and out. It is crucial to have a system in place to catch problems before they happen. While monitoring for issues within your system, a RMM should also monitor overall health.
Jason Hardy with Affinity Tech Partners said it this way: "In its "monitoring" capacity, an RMM tool monitors the health of your network and all the devices on it, including servers, desktops, laptops, firewalls, wireless access points, and more. At this most basic level, it automatically alerts your MSP if it detects common issues with your systems, such as low disk space, high RAM or CPU usage, or internet service outages."
Problems within your system can leave you vulnerable—creating opportunities for breaches. An MSP, remotely monitoring your business using an RMM can keep you abreast of any critical changes and common issues that drain the life from your infrastructure.
Boost Productivity
In many ways, an RMM and an MSP can help with the productivity of your business. An RMM system will automate the maintenance part of your security system, from applying patches to applying updates. Think about how much time and effort you will save your IT team by outsourcing and automating this process.
These automatic updates and patches can also be scheduled and applied at times during the day that are most advantageous to you. When updates take place after hours, there is a lower risk of downtime for your system. No downtime in your system means no profit loss for your business and no software mishaps for your employees.
RMMs are the best tool for automated, customized, proactive maintenance. Your system stays up to date always, with less manpower required. Your IT team will be free to work on other issues or in other parts of the business, effectively boosting their productivity.
Help Your Business Run Smoothly
There are many aspects of your business that you probably don't think about until they fail to go as planned, like meetings and events. When issues occur, it is crucial that security remains tight even when you're not using company devices.
Remote meetings and events are gaining popularity, especially now with BYOD programs and flexible work schedules. With RMM, tablets, phones or laptops will remain secure so long as the agent software is installed on the device. It is one less thing to worry about as you conduct business.
A successful RMM starts with a skilled team of security professionals for constant monitoring of your IT and server infrastructure. This remote team is helpful for system complications during meetings and events. With the remote support from your MSP at all times, issues that are logged during these times can be quickly addressed. A system outage or program failure during an event can cause pandemonium, but an MSP can give you peace of mind ensuring that your event goes off without a hitch. As long as there is remote access and monitoring, business can proceed as usual, regardless of location and device.
An MSP and a remote monitoring and management system can help you be proactive, productive and smooth during all aspects of your business.
This article was first published on New Era Technology.
New Era Technology works with customers as a trusted technology adviser. We help customers work faster, smarter and more securely in a rapidly changing digital world. More than 4,500 customers worldwide rely on collaboration, cloud, data networking, security, and managed service solutions from New Era to accelerate time to market, speed innovation, increase productivity, and create better learning experiences.