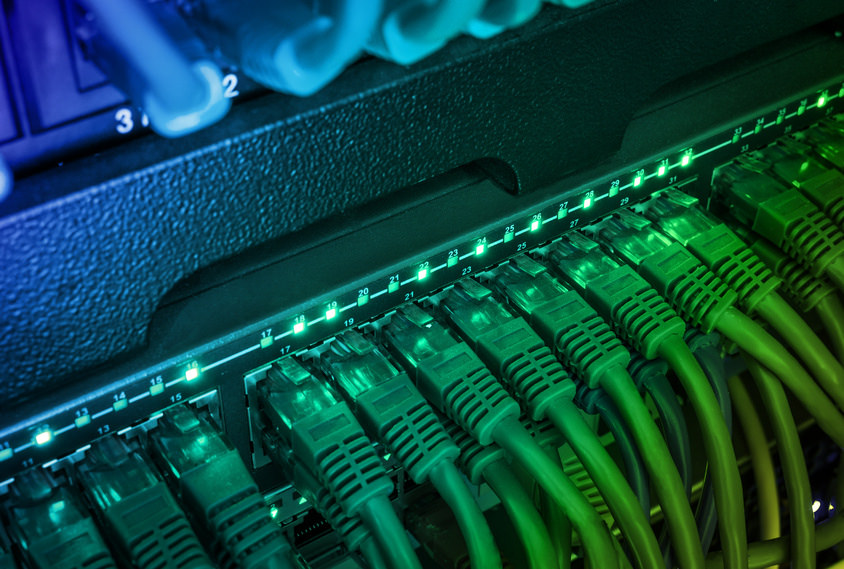 The as-a-service (aaS) model is growing. More and more enterprises and organizations are moving in this direction and adopting various types of as-a-service platforms. Some of the most common aaS options include: Software-as-a-Service, Video Conferencing-as-a-Service and Platform-as-a-Service. As this trend continues, it only makes sense that IT-as-a-service is the logical next step. There are many benefits to the as-a-service model. Most notably, it offers organizations scalable, consumption-based services that increase speed and flexibility while lowering costs. By leveraging ITaaS, IT departments can significantly streamline many technology aspects of their enterprise. Here are four reasons why every CIO should be paying attention to IT-as-a-Service.
IT-as-a-Service is more efficient and cost effective. The entire as-a-service model has already changed many things, including cloud computing. The as-a-service model helps to speed up development, and at the same time, streamlines operations. This is a key benefit of ITaaS. In addition, ITaaS also reduces cost because you don't have to incur a large upfront expense. Compare that to traditional IT, that requires purchase of hardware, software and employing staff to install and manage it. Furthermore, by using ITaaS, organizations only have to pay for what they need and actually use. This reduces costs while at the same time streamlines future cost projections. You can also scale your service to meet your evolving needs. Additionally, your service provider will keep both software and hardware up-to-date so you don't have to deal with it. Lastly, your company will have access to IT expertise without having someone on your payroll.
IT-as-a-Service allows continued use of core legacy business functions. Another important benefit of ITaaS is the ability to keep legacy systems in place that are vital to your company's core business. ITaaS allows enterprises to continue using those legacy business functions while at the same time being able to access new IT functions. That means you don't have to completely abandon the "old" way of managing IT. This is important for many reasons. While it's true these older systems are less likely to match the speed of rapidly evolving technology, when combined with ITaaS, CIOs no longer have to decide between optimizing outdated equipment or investing in new equipment.
IT-as-a-Service stabilizes your business environment while allowing cloud-based flexibility. Every company strives to maintain a stable IT environment. That's another good reason to consider IT-as-a-Service. ITaaS can help stabilize your IT environment, but at the same time provide your company with increased agility and flexibility to operate successfully in the cloud. Plus, as previously mentioned, costs are more predictable and stable. You only pay for the services you require. ITaaS can also help improve security while reducing financial risk. You are secure in knowing your hardware and software are updated regularly. Additionally, you can respond quicker to evolving market demands and changes, plus you don't have to put your own infrastructure at risk. Furthermore, since keeping up with continuous changes and demands can create a very turbulent environment for your IT department, ITaaS can help to reduce undue stress on your internal resources.
IT-as-a-Service allows customization of hybrid cloud and IT to better meet your business needs. When you move to ITaaS, you can customize your hybrid cloud and IT functions to better meet your organization's needs. ITaaS is also an effective alternative to cloud computing vendors. Today organizations are looking to transform and maximize their enterprise-specific IT operations. One of the best ways to do this is to employ self-managed service provider models, which are usually less expensive than licensed commercial cloud providers. Therefore, by implementing ITaaS, organizations can enjoy the benefits of a mixed IT strategy and receive the best of both worlds.
Is IT-as-a-Service Right for You?
The as-a-service model is growing and if you haven't already considered IT-as-a-Service, then it may be time to give it some serious thought. While switching to the ITaaS model comes with many benefits, it does takes time and expertise to implement successfully.
Photo Credit: Kaizen_Group Flickr via Compfight cc
This article was first published on New Era Technology. 
New Era Technology works with customers as a trusted technology adviser. We help customers work faster, smarter and more securely in a rapidly changing digital world. More than 4,500 customers worldwide rely on collaboration, cloud, data networking, security, and managed service solutions from New Era to accelerate time to market, speed innovation, increase productivity, and create better learning experiences.