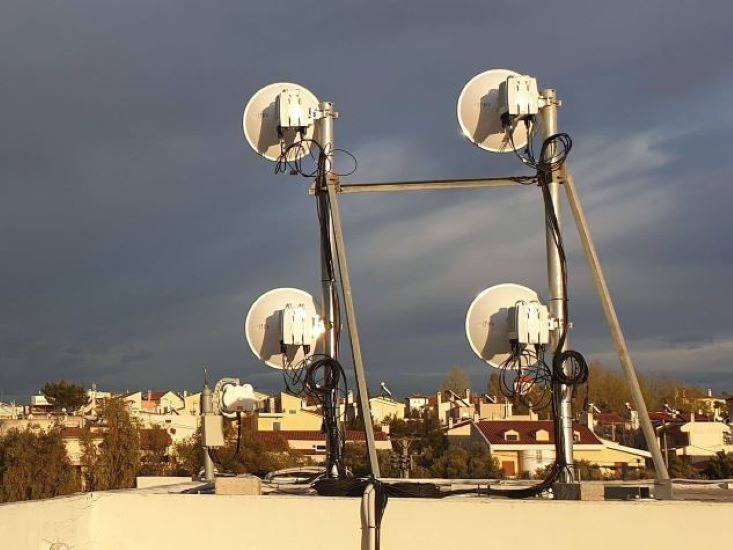 This week, Ericsson and Deutsche Telekom (DT) unveiled their strategic campus networks partnership to meet the growing demand in Germany for mobile solutions at industrial sites. The alliance is designed to deliver diverse use cases for enterprise customers in manufacturing, factory shop floors, logistics centers, airports, and harbors. The physical parameters of each use case constitute the "campus." Combining public and private cellular networks provides the best coverage and capacity on the campus and vicinity. Customers will benefit from improved security, efficiency and sustainability of operations. Read the full announcement at Ericsson.
The Burgeoning Campus Network Scene
Analyst Take: Ericsson and Deutsche Telekom boost their sales and marketing credentials by emphasizing the intrinsic benefits of campus networks, especially in how they boost a broadening array of enterprise use cases such as driverless transport systems and centrally-controlled industrial robots. By delivering private slices that are entirely separated from the public network, enterprises are assured of exclusive, elastically scalable connectivity with security assurances. In parallel, Ericsson is preparing 5G networks to provide reliable indoor coverage which can augment many campus network implementations.
As such, enterprises are upgrading their campus network environments to support slice-enabled top-priority traffic, optimizing their networks to deliver lower latency throughputs and customize their service level agreements (SLAs) to monitor and flexibly control their rapidly expanding Internet of Things (IoT) applications. In the meantime, through the blending of private and public network capabilities, end users in campus environments gain enhanced coverage accessed through the public mobile network, experiencing refined data and voice services. In other words, campus environments are well-suited for unifying the distinct benefits of private networks and public networks respectively in a single network environment.
Ericsson and Deutsche Telekom Ready Public/Private Innovation
Deutsche Telekom is using its portfolio to complement the campus network capabilities that power industrial IoT use cases such as predictive maintenance, next-gen refinery, and autonomous transportation of production materials. In supporting DT's industrial site mobile offering, Ericsson is providing its portfolio of LTE/5G technologies for Private Networks including Cellular IoT, radio access network (RAN), and local core solutions.
Looking Ahead for this Alliance
To strengthen their alliance, DT and Ericsson need to address how their 4G/5G campus blueprint accommodates WiFi and fixed access implementations, especially towards consolidating and streamlining the management of campus networks. Enabling enterprises to monitor and traffic shape mobile and fixed traffic through a single orchestration platform can ease the challenges of elastically scaling campus traffic according to real-time demands as well as deliver improved quality-of-service (QoS).
Major 4G/5G rival Nokia is already exclusively providing full private 4G/LTE and 5G New Radio coverage to the campus network of ARENA2036, a collaboration of German automotive industry leaders to develop an agile factory model for the production of next generation automobiles. In addition, while Ericsson unveiled another dedicated mobile network for industry 4.0 digital transformation at Hannover Messe 2019, Nokia showcased its live 5G campus network at the event. However, Ericsson's new campus network alliance across DT's footprint is a logical extension of its breakthrough 5G RAN deal with DT, announced in December 2017. Through that deal, Ericsson replaced Nokia as one of DT's two major RAN suppliers (with Huawei remaining the other major supplier), delivering a significant blow to Nokia's mobile business since DT is the largest operator in Europe based on sales. Overall ,Ericsson now owns the upper hand for driving 4G/5G-powered campus networks across Germany's industrial sites into the foreseeable future.
Futurum Research provides industry research and analysis. These columns are for educational purposes only and should not be considered in any way investment advice.
More insights from Futurum Research:
Capital One Hacker Indictment Not Great News for Amazon's AWS 
HPE Q3 Earnings: Mixed Results Suggest A Bright Future
Mercedes-Benz Launches AR & Voice Tech Immersive Game at US Open 
The original version of this article was first published on Futurum Research.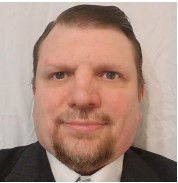 Ron is an experienced research expert and analyst, with over 20 years of experience in the digital and IT transformation markets. He is a recognized authority at tracking the evolution of and identifying the key disruptive trends within the service enablement ecosystem, including software and services, infrastructure, 5G/IoT, AI/analytics, security, cloud computing, revenue management, and regulatory issues.