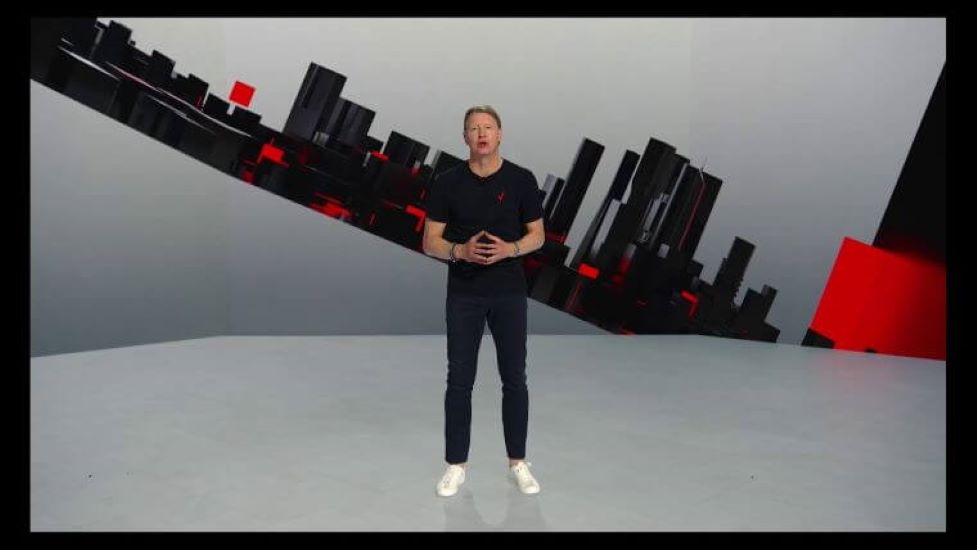 The News: At his CES 2021 keynote, Verizon chairman and CEO Hans Vestberg, announced the company is placing massive amounts of computing power right at the edge of its 5G network and partnering with Microsoft and AWS on the deployment of its Mobile Edge Compute (MEC) concept. This effort is part of a collective effort to fuel smart city development and other innovation. Read more about Verizon MEC here.
Verizon Partners with Microsoft and AWS to Rollout Mobile Edge Compute in its 5G Network Fueling Smart City Development
Analyst Take: The partnership between Microsoft and Amazon Web Services (AWS) and Verizon to deploy multi-access edge (MEC) computing capabilities in Verizon's 5G network will put processing power in the cloud and make it more accessible businesses of all sizes, allowing the development of smarter cities.
MEC is a network architecture concept that enables cloud computing capabilities and an IT service environment at the edge of any network. Verizon is partnering with Microsoft and AWS to deploy MEC in Atlanta, Boston, Dallas, Denver, Las Vegas, Miami, New York, San Francisco, Seattle and Washington D.C.
Verizon and Microsoft are collaborating to integrate the service provider's on-site 5G Edge network with Microsoft Azure edge services to enable ultra-low latency and faster connectivity so businesses can utilize real-time data analysis and delivery. The collaboration is designed to enable on-site private 5G, allowing for increased power efficiencies and reduced costs of end user devices.
Meanwhile, Verizon and AWS recently added Atlanta, New York, and Washington, DC to the list of locations where businesses and developers can build and deploy applications with AWS Wavelength at Verizon's 5G Edge. Verizon and AWS launched Verizon's MEC platform in Boston and the Bay Area, with five more cities planned for rollout.
As Vestberg explained, the purpose of Verizon's MEC is to take processing out of the expensive hardware and put it into the cloud exactly where and when it's needed the most. This will give enterprises the ability to operate in real time. At the same time, it also gives small businesses and startups access to the same technology that in the past was only available to large companies or major research institutions. This type of digital inclusion allows more players to develop technologies that businesses need to be more efficient and develop the products and services consumers want.
What this Partnership Between Verizon, Microsoft, and AWS Means for Smart Cities and Other Innovation
Smart cities are a prime example of the how Verizon's MEC, with the help of Microsoft and AWS, will help with the connections to IoT devices. As metro areas have started to deploy smart city initiatives, 5G will help IoT devices stay connected and collect the data that will make effective change. For example, San Jose, California, home to Verizon's 5G mobility and first MEC deployment, was among the early smart city adopters. In 2019, Verizon installed its Traffic Data Services solution to help San Jose analyze traffic patterns in an effort to reduce commuting time, leading to a lower carbon footprint.
Another example of how Verizon's MEC can help cities is through tourism, which has been negatively impacted by the pandemic. As tourist destinations such as museums and historical sites have been closed or have limited capacity, the use of 5G and augmented reality has enabled them to innovate in exciting ways. For instance, the Metropolitan Museum of Art in New York City, has created 3D exhibits that anyone can enjoy from the comfort and safety of their own home. This will extend past the pandemic, allowing anyone in the world to see the museum's works of art.
Vestberg noted, and I agree, that the global COVID-19 pandemic has made us leapfrog five to seven years in the digital revolution, speeding up the timeline for work-from-home, distance learning, and telemedicine. As the rapid expansion of 5G technology will power billions of connected devices, it is innovation such as Verizon's MEC, and smart partnerships like this one, with Microsoft and AWS, that will allow for ultralow lag for a signal to get from point A to point B, support connected devices at faster rates with more responsive service deployment, and set new standards for energy efficiency.
Futurum Research provides industry research and analysis. These columns are for educational purposes only and should not be considered in any way investment advice.
Other insights from the Futurum team:
5G Milestone: Verizon, Ericsson and Qualcomm Join Forces to Demonstrate Peak Speeds of 5 Gbps Data Speeds for First Time
AWS reInvent 2020: 5 Big Announcements From Andy Jassy's Keynote
Microsoft Starts The Year With Another Blowout Quarter
Image Credit: Verizon
The original version of this article was first published on Futurum Research.
Sarah brings 24 years of experience as an industry analyst to the Futurum team. She most recently served as the head of industry research for Oracle. Her experience working as a research director and analyst extends across multiple focus areas including AI, big data and analytics, cloud infrastructure and operations, OSS/BSS, customer experience, IoT, SDN/NFV, mobile enterprise, cable/MSO issues, and managed services. Sarah has also conducted primary research of the retail, banking, financial services, healthcare, higher ed, manufacturing, and insurance industries and her research has been cited by media such as Forbes, U.S. News & World Report, VentureBeat, ReCode, and various trade publications, such as eMarketer and The Financial Brand.