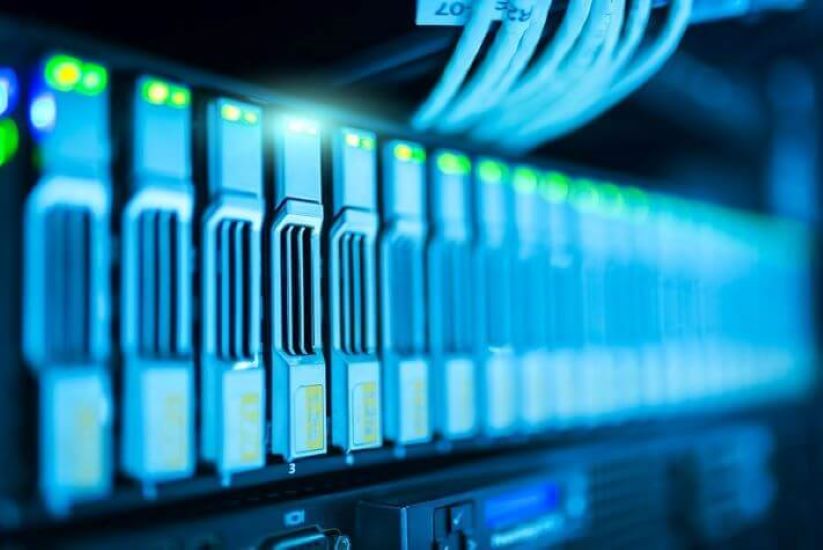 The News: With 2020 unfolding, there is now a clear market trend and industry consensus that Hardware-to-Software (HW2SW) migration is playing an essential role in the transformation of service provider networks. The proliferation of network and telecommunications infrastructure is having a major role in driving migration toward software-centric networks, augmenting the service provider 5G-IoT, intelligent edge, NFV/SDN, and hybrid cloud adoption strategies. Without a sound HW2SW transformation blueprint, service providers risk undermining the fulfillment of their strategic 5G and digital business objectives.
Like it or Not HW2SW Transformation is Essential to Winning 5G Battles
HW2SW Migration Will Play an Increasingly Vital Role in the Transformation of Service Provider Networks
Analyst Take: Service providers are helping drive transformational change within the communications industry and the customers they serve. But service providers are also undergoing significant change and transformation themselves. Emerging technologies, such as 5G, Edge Computing, the Internet of Things (IoT), and Artificial Intelligence (AI) are driving waves of new applications and customer requirements, and operators now recognize that they must change, adapt, and become more agile to proactively address and capitalize on these emerging opportunities. For many, this involves a shift, or migration, from a hardware-centric to software-centric infrastructure and services model.
To better understand this Hardware-to-Software (HW2SW) migration within service providers, Futurum Research, in partnership with Intel, completed a global research study of 465 business and technology professionals helping to shape, implement, and support these initiatives. In the report  "The State of Hardware-to-Software (HW2SW) Transformation"  we offer key research and insights.
Convergence is the Top Strategic Driver of HW2SW Migration
When we talk about convergence, we are looking at a combination of three distinct technology areas: Hardware, Applications, and Data, resulting in the ever tighter blending of hardware and software systems within service provider environments. The acceleration in three-way convergence encompasses major standalone trends like software migration, virtualization, and analytics assimilation, and validates that network architects stay on top ahead of convergence demands to guide and meet their organization's strategic technology and business demands.
The Top Use Case for HW2SW Migration is Industrial IoT
Service providers view industrial IoT as the leading vertical use case today as well as up to two years from now. The focus on industrial IoT burnishes their 5G and digital ecosystem credentials, although it merits noting that the other top-tier use cases, such as AR/VR, banking/finance, energy/utilities, and autonomous driving barely trailed or only did so by single-digit percentages. As such, service providers are ready to invest heavily industrial IoT use cases, leveraging their distinct 5G/LTE assets, although they are also in a position to make solid investment bets towards the relatively more specialized, traditional verticals.
Security and Faster Access to Data Rank as the Top Overall Selection Criteria for HW2SW Vendor/Solution Evaluation
Service providers are prioritizing security and faster access to data as their top selection criteria for their NFV and carrier-specific software solutions. As service providers hasten their Hardware-to-Software (HW2SW) plans and move away from their early deployments to regularized digital operations, security takes on increasing paramountcy. The high priority service providers attach to faster access to data illustrates that the "need for speed" is consistently a difference maker in their selection of software-defined networking solutions.
NFV Management/Orchestration is the Leading Driver of Tech Investments Supporting HW2SW Migration
Service providers see the implementation of NFV Management and Orchestration as their top investment driver, indicating that they have graduated from testing and adopting fundamental NFV capabilities, such as VNF Management and VNF License Management, and are focusing more on orchestrating their essential, yet increasingly, complex VNF assets to ease HW2SW implementation.
IT Drives Largest Bloc of Procurement Investment
As we are seeing more of these days, service providers are identifying their IT units as the leading bloc for ongoing HW2SW procurement investments, indicating the IT side of the house is driving organization-wide HW2SW migration and digital transformation. With service providers accelerating their NFV/SDN and hybrid service/resource management investments, the IT side is taking on increased decision-making responsibilities across the organization.
Support for Analytics is the top need addressed by NFV & Software Acceleration
Service providers are choosing Analytics Support as the top need for accelerating their NFV/SDN and software architecture implementations over the next two years, demonstrating that they are sifting gears from merely deploying NFV/SDN to institutionalizing it. Service providers are progressing from kicking the tires and making SDN/NFV work on a limited bases to executing enterprise-wide implementations and manageable from a total cost of ownership (TCO) and service-level perspective.
High-Performance Computing is an Emerging Challenge
Service providers are facing challenges in non-traditional, yet relevant, areas. The advent and quickening adoption of 5G-IoT is obliging service providers to meet emerging HPC requirements, now increasingly less the province of academic, financial services, and life sciences. The Asia-Pacific region, in particular and where 5G deployments are the furthest along, service providers are encountering HPC-based challenges due to factors such as the expansion of interworking with enterprise HPC platforms and exploring how they can optimize their own HPC investments and builds.
Conclusions: Get HW2SW Transformation Right or 5G Dreams Fade
Data center workload optimization is essential to fulfilling service provider HW2SW transformation demands. This requires suppliers to understand the top drivers of HW2SW transformation and to engage with customers and prospects in a manner that both takes those drivers into consideration and also helps customers incorporate these drivers into their strategic conversations, especially 5G-IoT ones.
For example, the complexities of HW2SW migration, including three-way integration of hardware, software, and data center infrastructure, requires agile workload-optimization solutions, especially in data center environments. Understanding the high priority infrastructure management plays in digital operations investment and NFV management and orchestration in overall HW2SW investment are key differentiators.
Likewise, suppliers can further distinguish their solutions by emphasizing how they resolve HPC adoption challenges and improve the targeting of industrial IoT business case opportunities. As always, emphasizing how the solution meets the security and data protection demands of customers is a must, and a sales and marketing differentiator against solutions that address security in a secondary way. Service providers that are obliged to purchase NFV/SDN capabilities which do not meet their immediate needs are prime candidates for workload optimization solutions that come to the rescue.
With a sizable portion of all service providers ramping up their TCO/TTM and NFV/SDN spending expectations to match in the 30 percent to 40 percent range over the next three to five years (and beyond), the stakes are becoming increasingly high. As a result, service providers must implement solutions that meet their workload demands across the entire range of hybrid cloud, storage, analytics, and networking applications. Avoiding unnecessary costs and overcoming adoption barriers means choosing a strategic partner that fulfills the full spectrum of emerging Hardware-to-Software (HW2SW) transformation requirements.
Futurum Research provides industry research and analysis. These columns are for educational purposes only and should not be considered in any way investment advice.
Read more Analysis from Futurum Research:
Honeywell Drives Quantum Forward With New Roadmap and Partnerships 
Cisco Expands Free Webex Offering as COVID-19 Scare Continues
Amazon's AWS Doubles Down on Sales Growth, Offering Deeper Tech Expertise 
The original version of this article was first published on Futurum Research.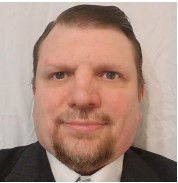 Ron is an experienced research expert and analyst, with over 20 years of experience in the digital and IT transformation markets. He is a recognized authority at tracking the evolution of and identifying the key disruptive trends within the service enablement ecosystem, including software and services, infrastructure, 5G/IoT, AI/analytics, security, cloud computing, revenue management, and regulatory issues.